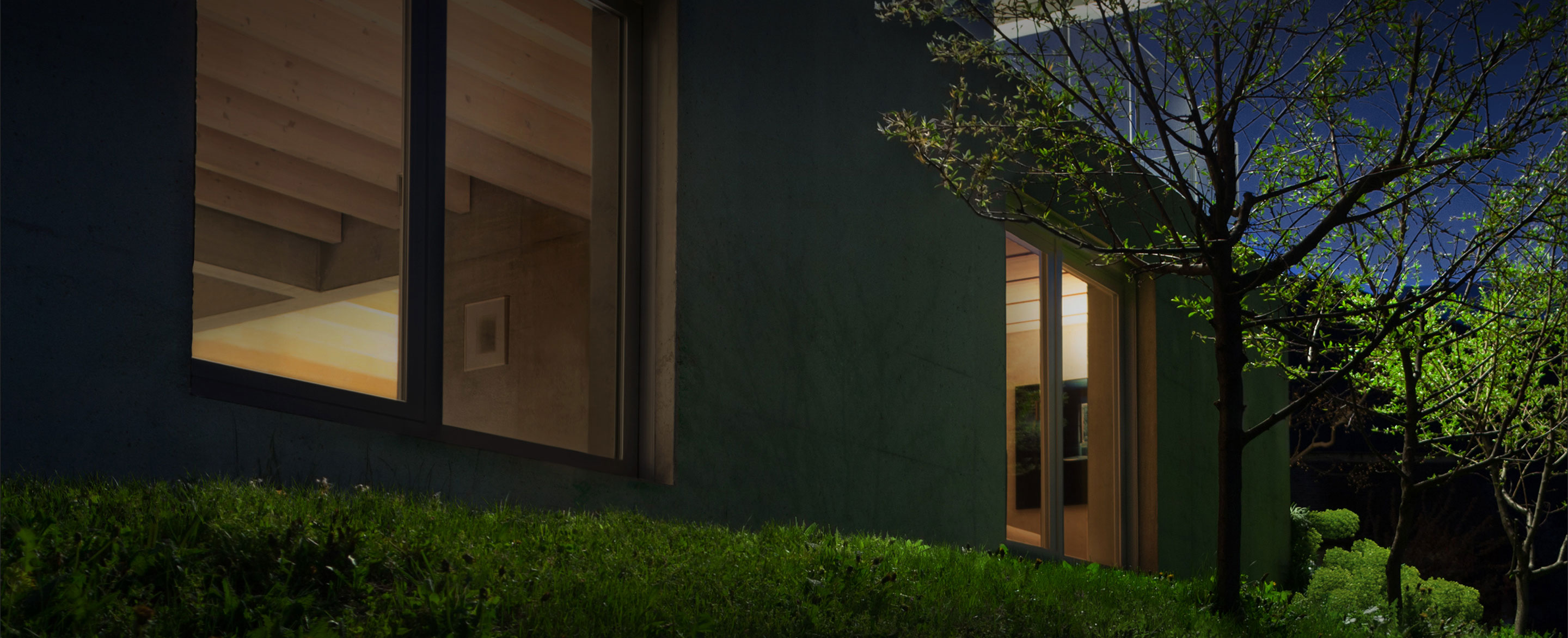 Eve – Welcome to a smart home that's 100% private
Dec 19, 2019 - by
Lars
- Comments
Home is your most private space. The only place where you can do as you please, on your terms. However, if you live in a smart home, you will also produce loads of data that others will be only too keen to get their hands on. That's why we developed our Eve range from the ground up to keep information such as whether you're at home or away, your consumption and history data, costs and much more besides private and secure – and off-limits to inquisitive eyes.
What happens at home, stays at home
Our initial range of accessories (Eve Energy, Eve Door & Window, Eve Motion) hit the stores in July 2015 alongside other vendors' HomeKit products, marking the commercial start for the Apple platform. We have since expanded our portfolio to include over a dozen products, with one thing remaining unchanged – platform support. The fact that Eve products are still exclusive to the HomeKit platform is mainly down to the privacy and data protection approach we have in common with Apple, which none of the other big-name brands embraces: "What happens at home, stays at home."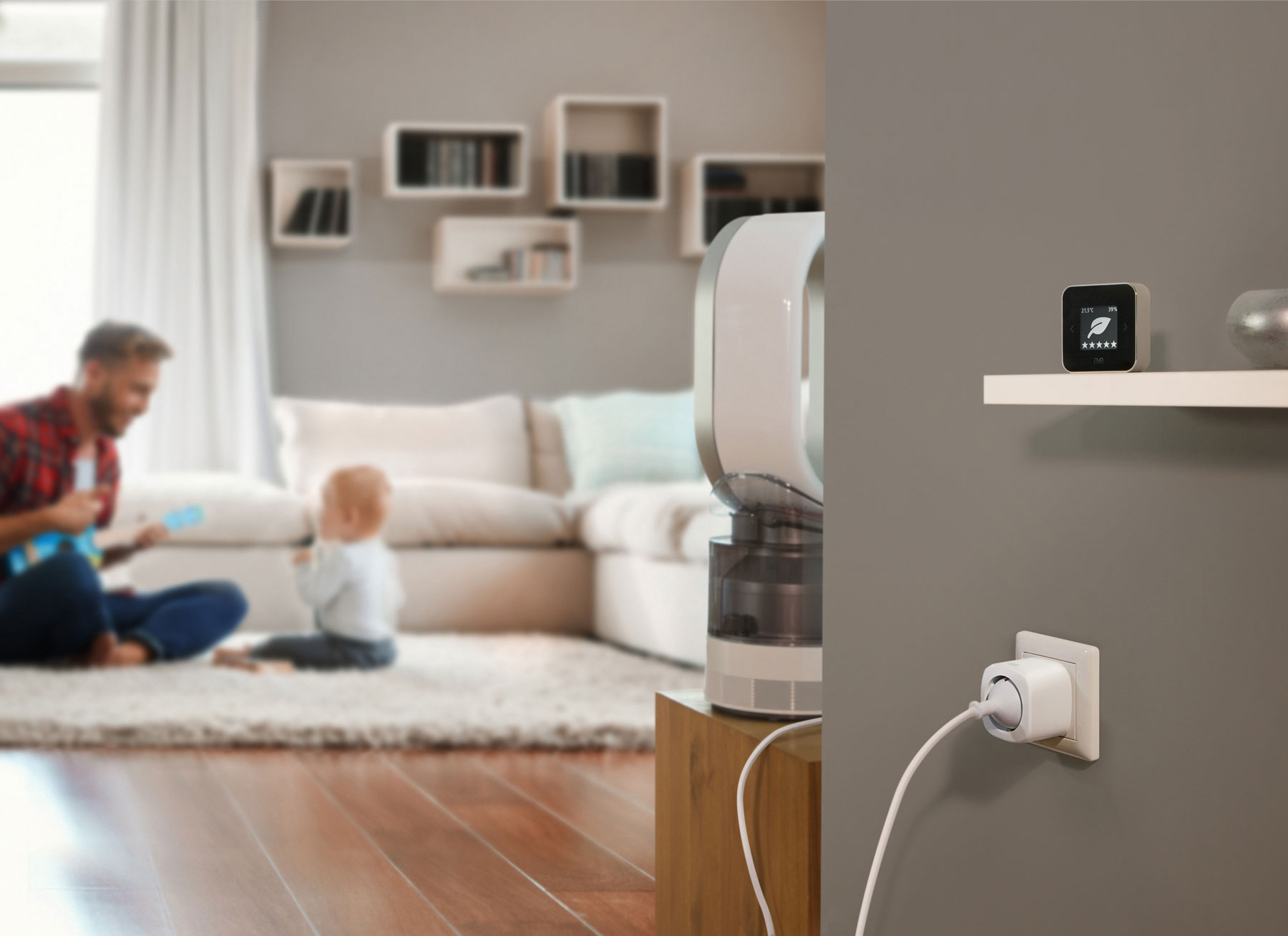 Full range of functions – all with no Eve bridge or cloud
The key feature of every Eve product is that it can be used on its own – there is no proprietary hub, bridge or starter kit. And to make installation an absolute breeze, Eve products use the same standards supported natively by HomeKit. Depending on the Eve accessory, the connection is established directly through Bluetooth Low Energy (such as with Eve Thermo) and Wi-Fi (such as in the case of Eve Light Strip). And with a home hub, Apple TV or HomePod, the user doesn't even need to be at home to control the Eve accessory. The home hub also takes care of automations, which are time, location or event based rules. As Eve products don't need a proprietary bridge or gateway, setting them up and using them is easy and they're also secure – with no outdated, proprietary or poorly protected wireless standard, and above all no checking in with base – or any bases for that matter.
Total radio silence
A tool released as part of a Princeton University research project hit the headlines recently. It's called the Princeton IoT Inspector and it helps consumers learn more about how much data the IoT devices in their smart home are streaming into the ether. When left running for 24 hours, it quickly becomes apparent just how much data smart speakers, TVs, light bulbs and the like are broadcasting to servers all over the world. By contrast, Eve doesn't talk to anyone on the internet – Eve communicates exclusively via HomeKit. The Eve app doesn't harvest any personal information either – with users never forced to create an account or register their accessories. User data is never stored in some database, it is never analyzed, nor is it ever used for any advertising purposes. Historical data, such as temperature records of the Eve Degree weather station, is stored locally on the Eve accessory itself and on iPhone, not on iCloud or anywhere else.

Apple vs. the data spewers
Totally local: it's a trend Eve is setting among HomeKit vendors. In the coming weeks, home network routers are going to start hitting the stores bearing the "Works with HomeKit" badge. Apple has been working with third-party manufacturers such as Linksys to give users granular control over how much free rein they want to give their HomeKit accessories to go communicating by themselves. The user can set whether the router can only exchange a minimal amount of data, meaning exclusively through HomeKit (this would be roughly on a par with Eve's current security standard). On the medium security setting, the user can allow communication with specific, verified internet services. Alternatively, the user can simply allow all communication to flow freely with maximum freedom – and maximum risk.
Trust through transparency
Communication between Eve accessories and iPhone is end-to-end encrypted, whether it takes place locally or via iCloud. In this regard, Apple is totally transparent and has published a white paper called iOS Security that sets out all the technologies, protocols and strategies it uses. This guide is regularly updated and covers everything anyone could ever want to know. Check it out at
https://www.apple.com/business/site/docs/iOS_Security_Guide.pdf. Google and Amazon produce similar documents. However, the proprietary cloud services offered by smaller providers stand in complete contrast to this, as "they are usually overwhelmed by the constant need to provide the requisite level of security for customer data, and will eventually be hacked sooner or later," said Elgato and Eve founder Dr. Markus Fest.
Smart home approach driven by data and products
Each of the three giants has a completely different business model: Google's business is data, Amazon is an e-commerce platform, and Apple sells devices alongside services. Anyone who uses a smart assistant from one of the first two companies mentioned above should be clear that their data will become a product. It's a legitimate business model as it offers customers considerable price benefits – take smart speakers, for instance, which can now be picked up for practically nothing. Among others, Amazon is also hungry for more – it additionally wants to know which TV channels the user selects manually via their remote control instead of asking Alexa. Between these data-driven approaches and Apple's model of selling products lie many smaller vendors where both these approaches overlap. Scenarios include those where the customer pays for a smart heating controller, only for the vendor to go accessing the customer's heating data. In this respect, Eve's clear positioning is like no other brand in the market: fantastic products, incredible privacy and maximum security.