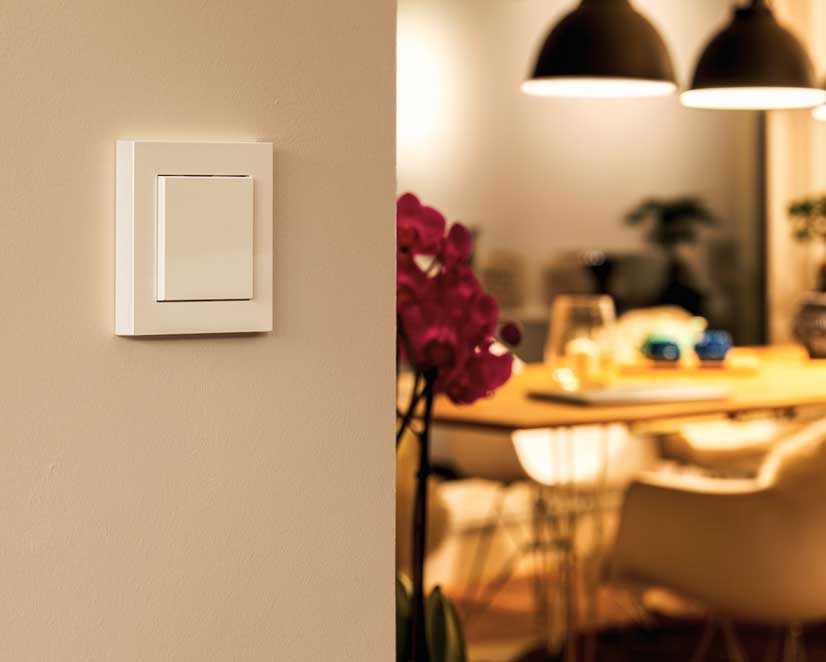 All features of Eve Light Switch
Feb 11, 2020 - by
Lars
- Comments
Please note: This text refers to the EU version of Eve Light Switch.
Eve Light Switch is a HomeKit-enabled wall switch like no other. Find out just how easy it is to replace your current switch with a smart one that blends beautifully with the most popular models and converts your single or multi-bulb setup into an intelligent lighting system.
Most people think smart lighting means replacing conventional bulbs with LED lights. You can control LEDs with apps or voice commands, but you switch them on and off like regular lights. Replacing bulbs seems like a simple solution, but they're not as convenient as you might think: Once an LED lamp is turned off using the wall switch, you can talk and tap all you want – it's not going to respond. Now that's not very smart. Enter Eve Light Switch. This fully-featured smart light switch gives you all the functionality of a regular switch combined with uninterrupted access to the convenience of connected lighting.
Simply put: Eve Light Switch adapts optimally to your home and your habits. Not the other way around.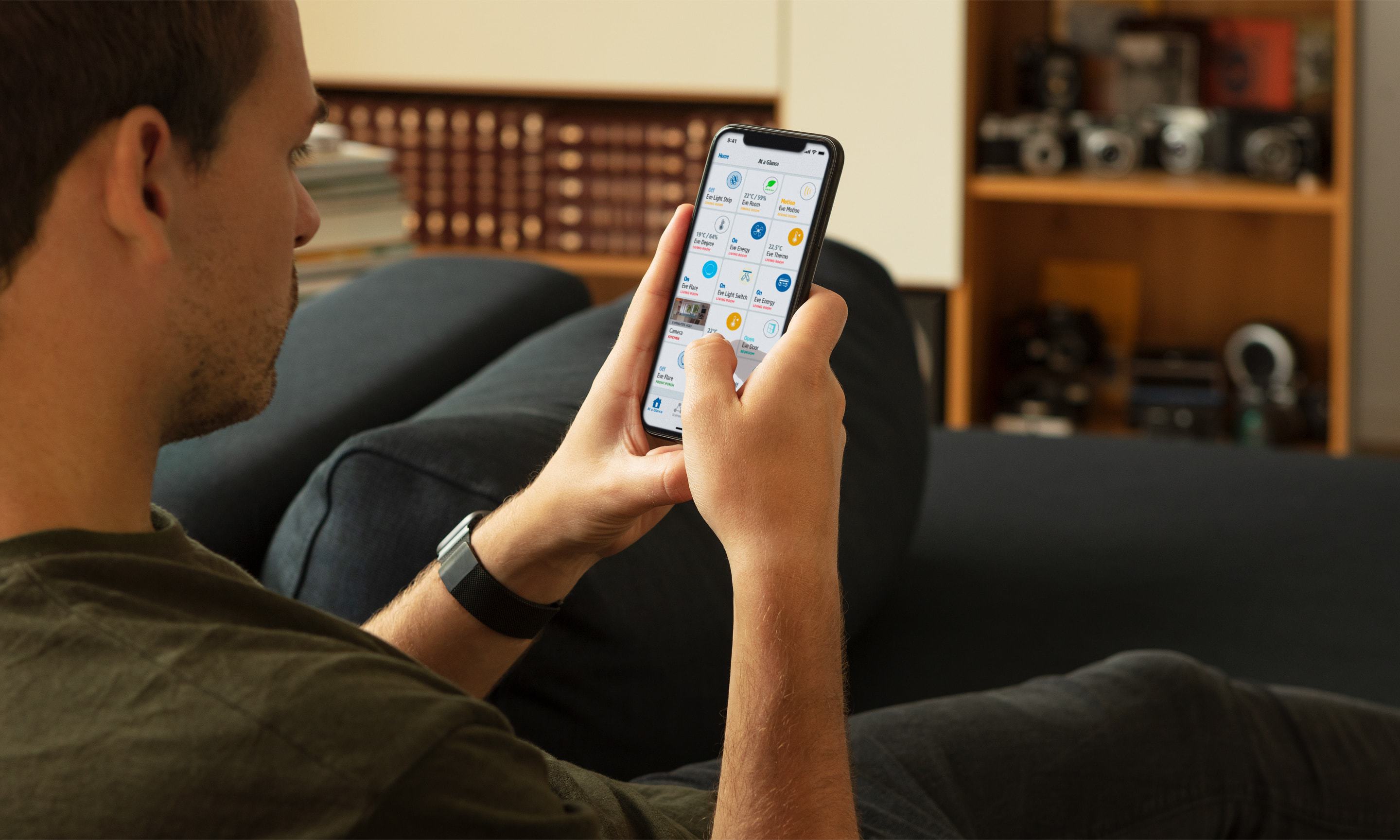 Design
Eve Light Switch comes with an elegant and timeless 55 mm switch plate and compatible frame, both in matte white. If your home is already equipped with a 55 mm design, then it's easy to combine your existing single or multi-switch frames with the included switch plates. But don't worry if the included design doesn't fit your decor or dimensions: Opus offers many options that match the look, feel and size of some of the most popular models on the market. See for yourself here. It's important to note that there is no industry standard for switch plates, so you'll need to replace the plates as well because they won't fit Eve Light Switch.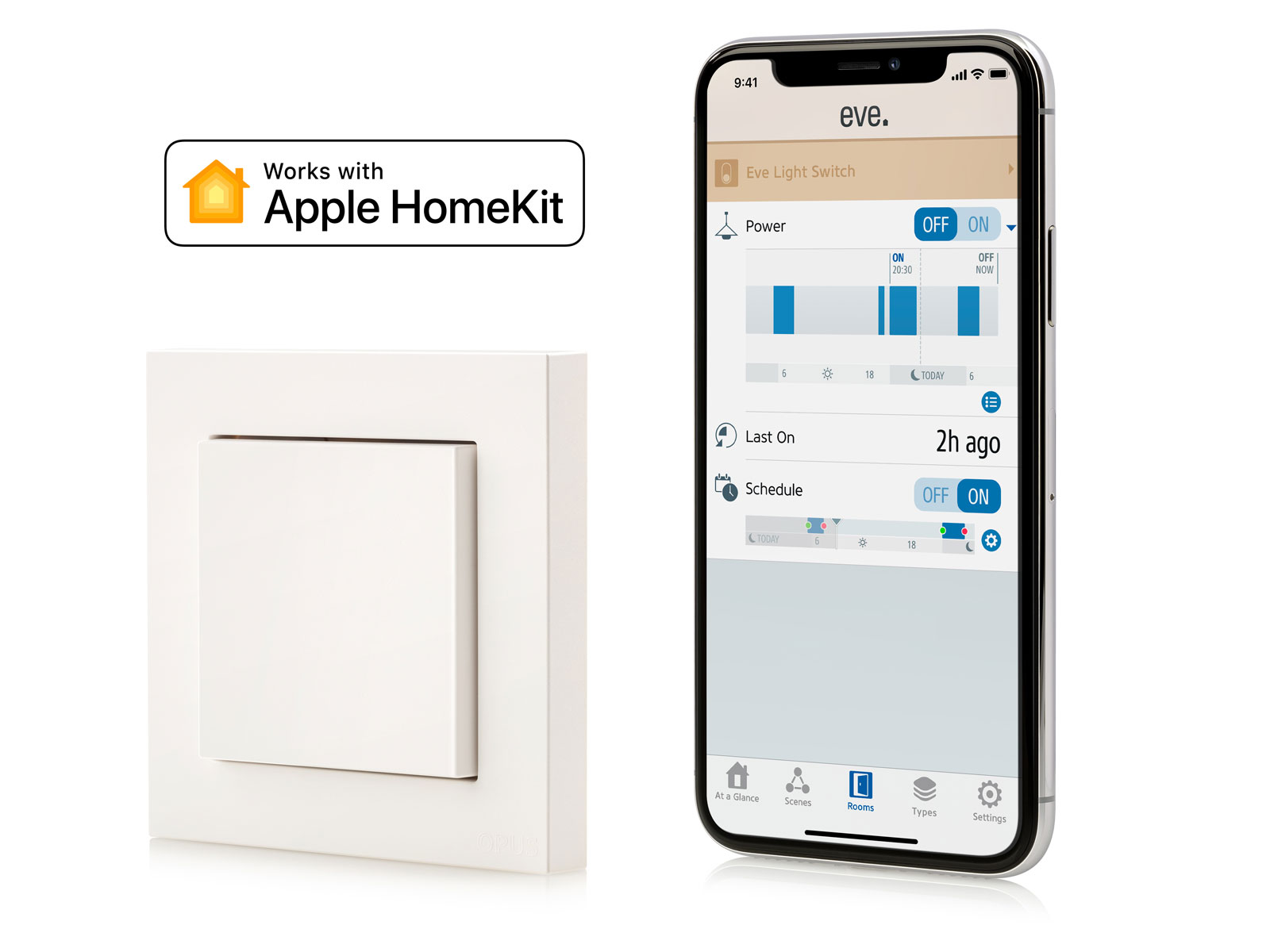 Installation
To install Eve Light Switch, it helps to have a good understanding of how electrical wiring works. That's why we typically recommend hiring an electrician. Your building must be equipped with a neutral wire. And be sure to use only copper or copper clad wire in dry, indoor locations. Find complete installation instructions in our Quick Start Guide.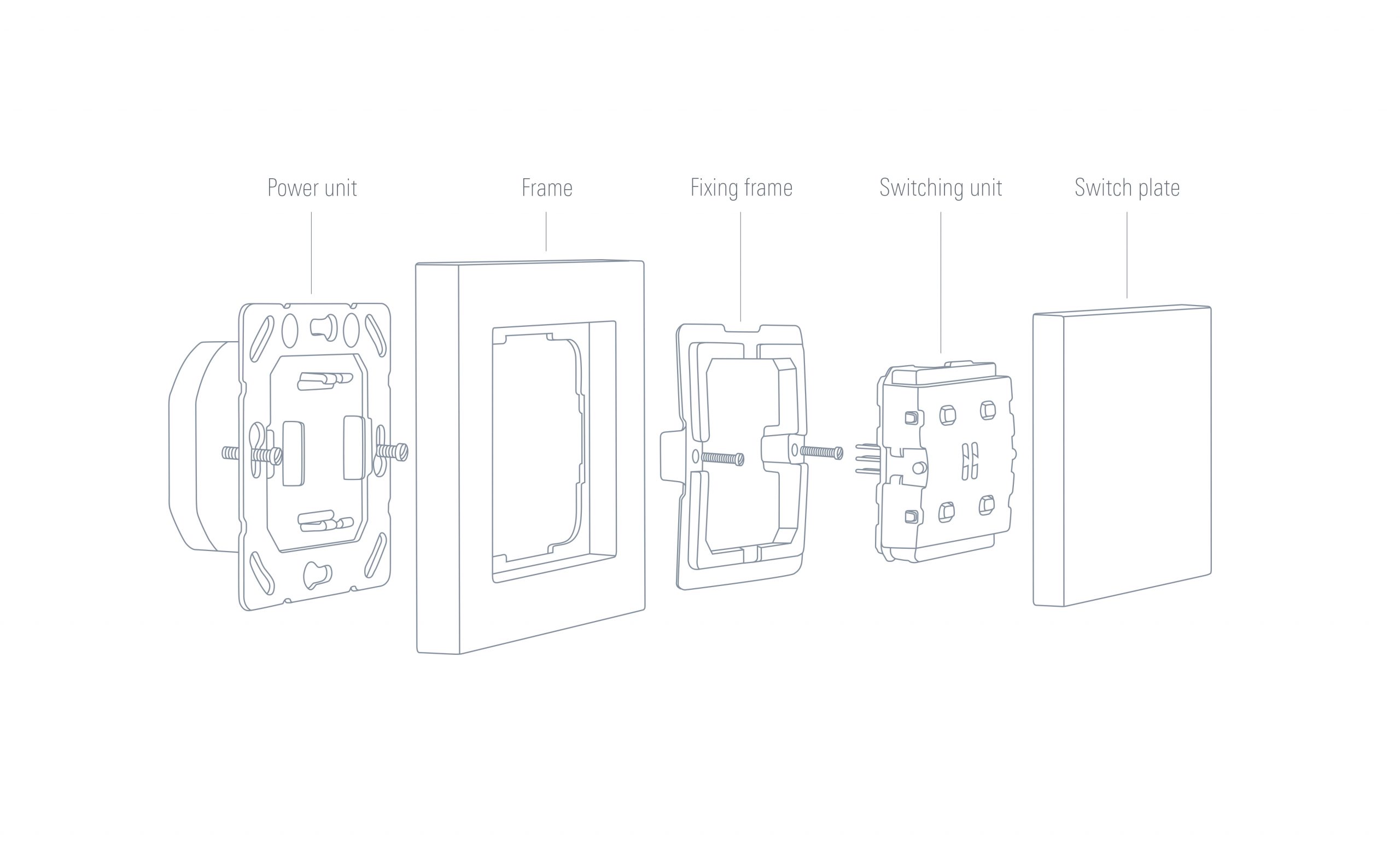 Adding Eve Light Switch to HomeKit
You can add Eve Light Switch using either the Eve or Home app. In the Eve app, go to Settings and tap Add Accessory. In the Home app, tap Add Accessory on the Home screen. The basic setup that follows (Siri name, room, type and adding to favorites) is the same in both apps. Eve additionally displays a summary including tips for usage, and you can also specify type, name and more. A sample Siri command appears based on the name you enter, which automatically adjusts as you make changes. Under Types, tap on the switch, light or fan icon that best fits your purpose.
Advanced features in the Eve app
While the Home app only allows you to turn Eve Light Switch on and off from the favorites and detail views, the Eve app gives you more advanced features. Below the power switch you'll find a timeline showing you when and for how long Eve Light Switch was on. Tap on the little info button to display the data in a table. The app retrieves the data for the graph and list display from Eve Light Switch's memory and saves it exclusively on your iOS device. Schedules are another feature you'll find in the detail view.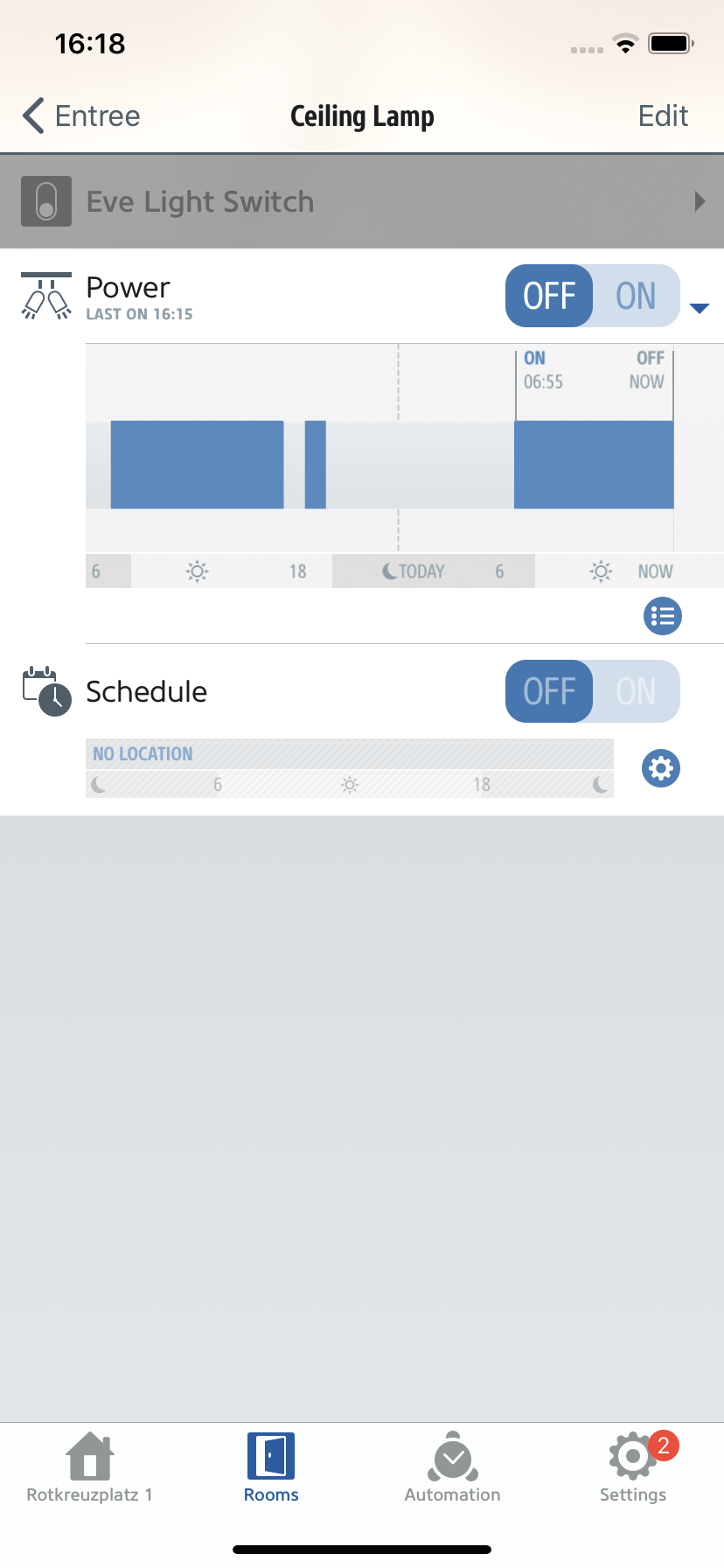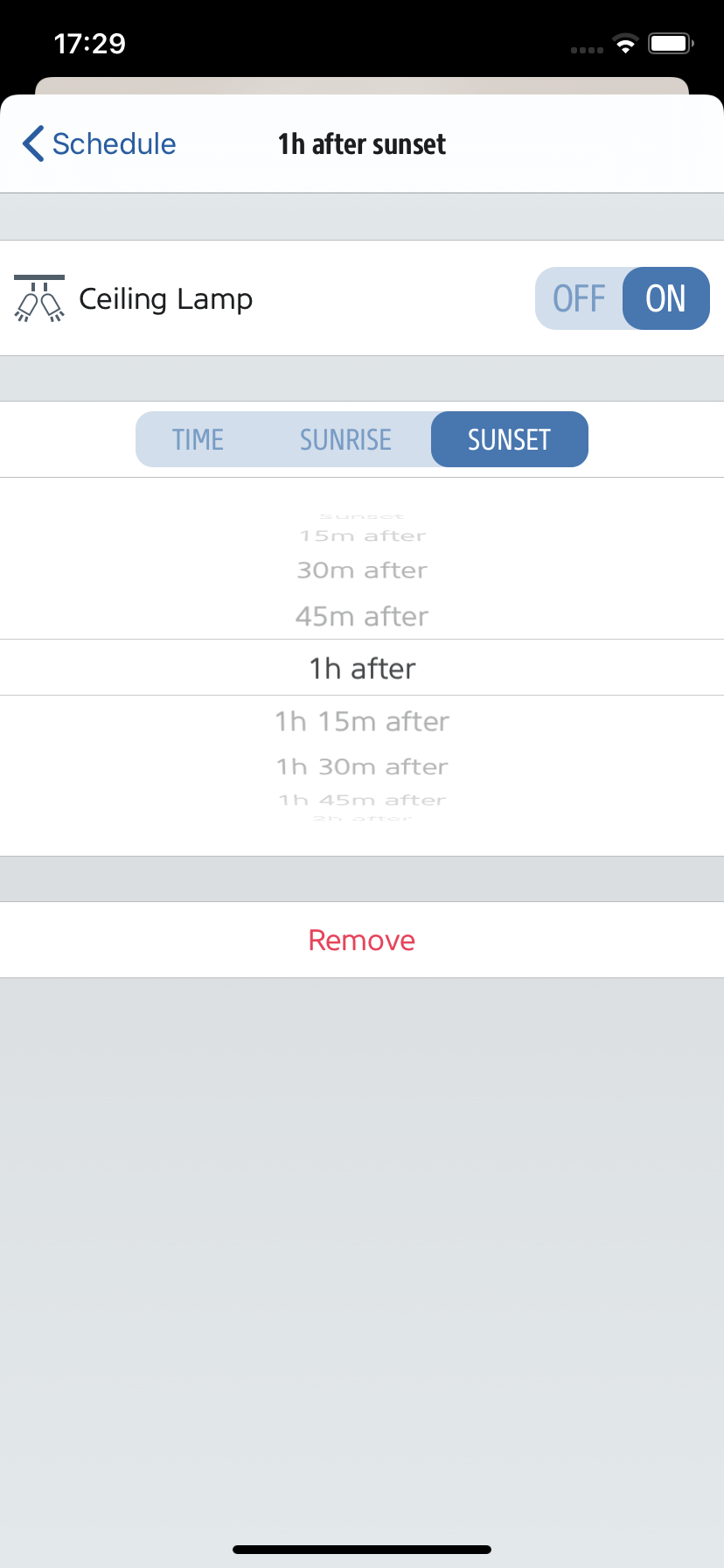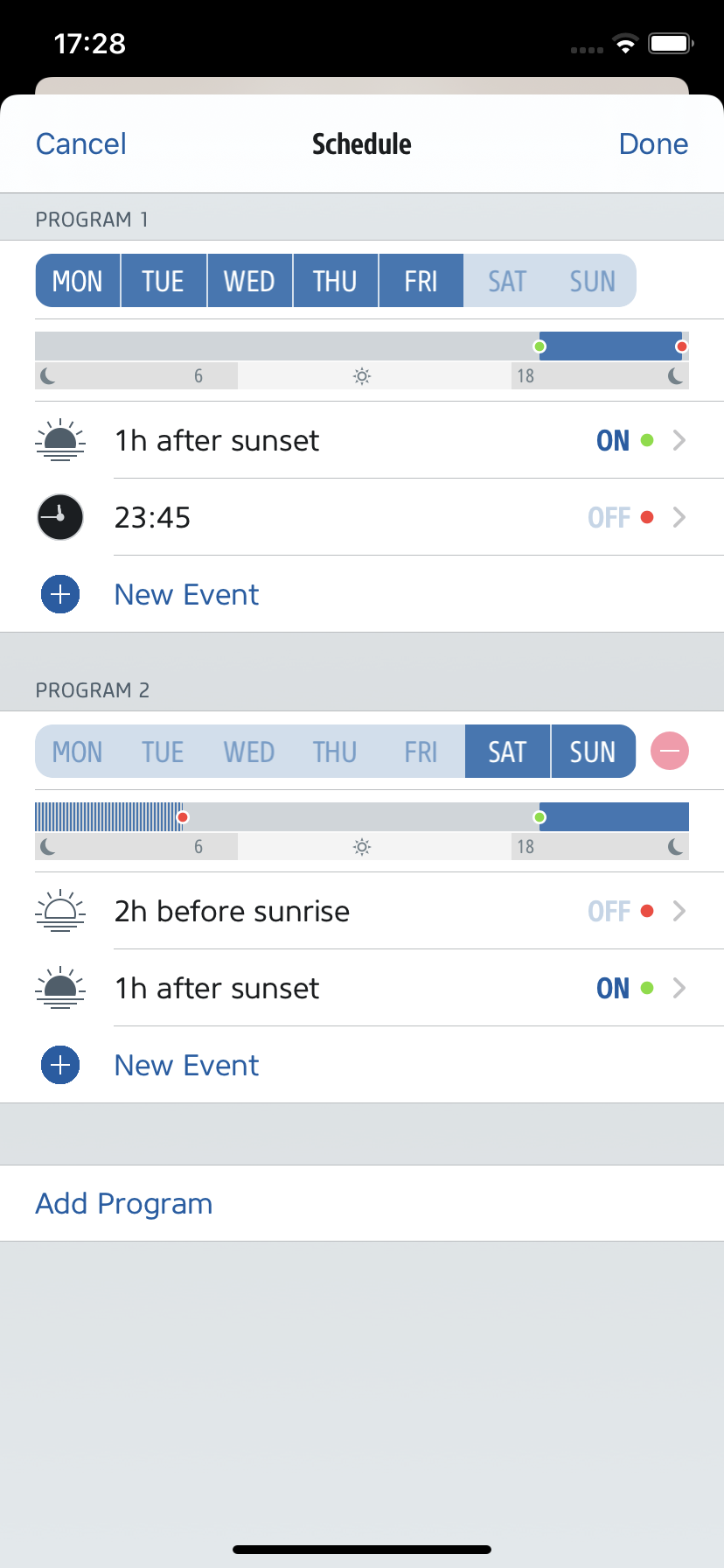 At the upper end of the detail view you'll find an expandable menu where you can jump right to the settings or, using the ID button, identify and locate that particular light switch (tap once to make the LED on the switch blink). In addition to selecting the room and type, you'll find a number of other important options under settings. If you installed Eve Light Switch upside down, activate the opposite on/off orientation. This ensures your switch functions as expected: pressing the lower half of the switch will turn it on and the upper half will turn it off.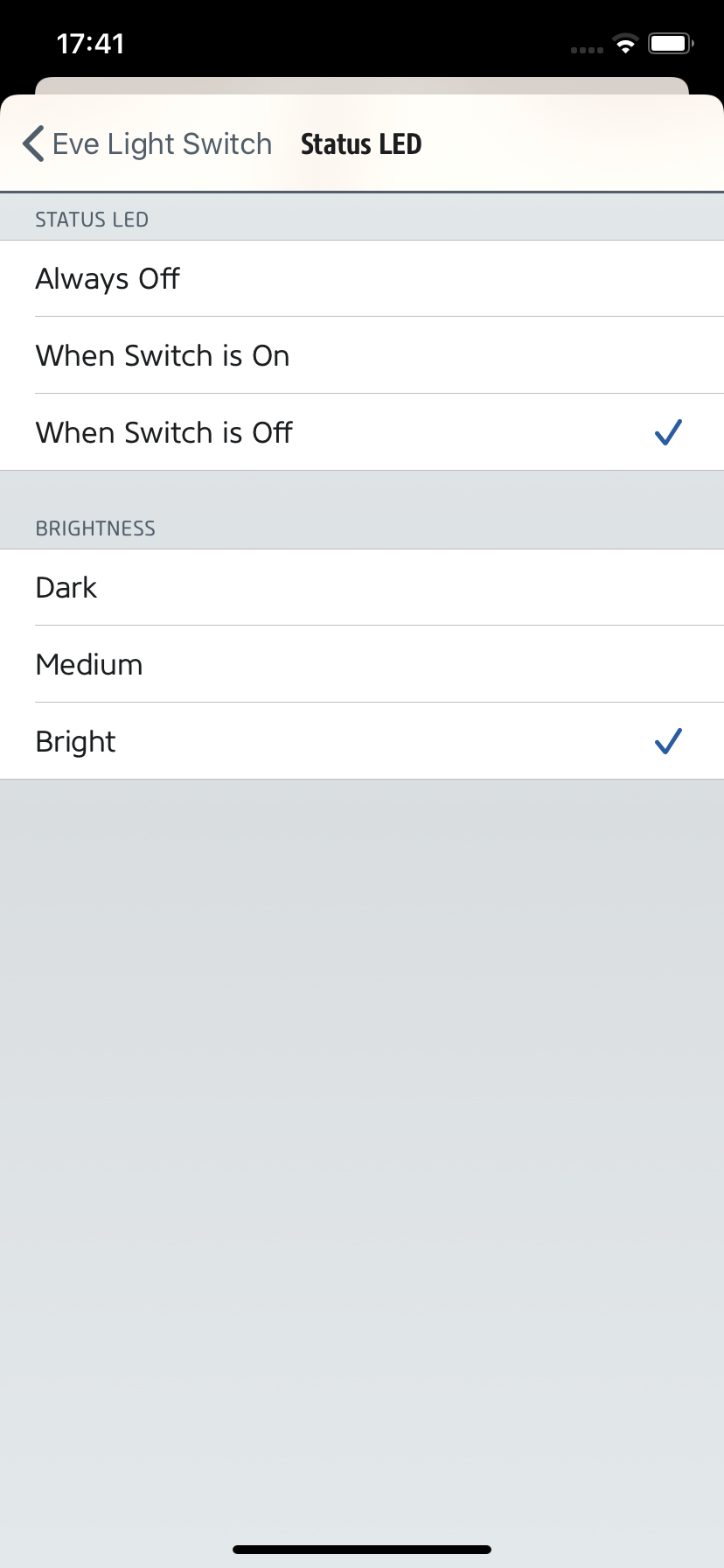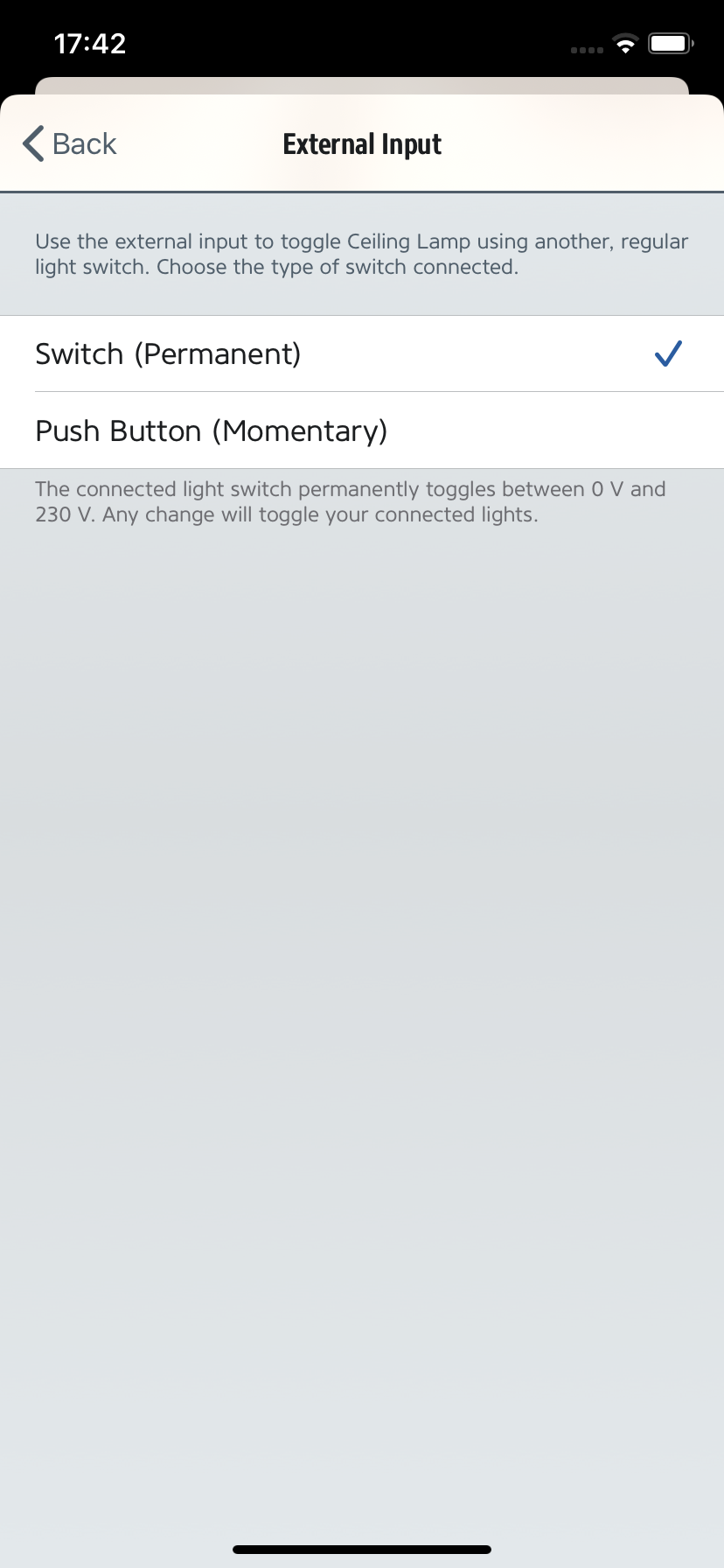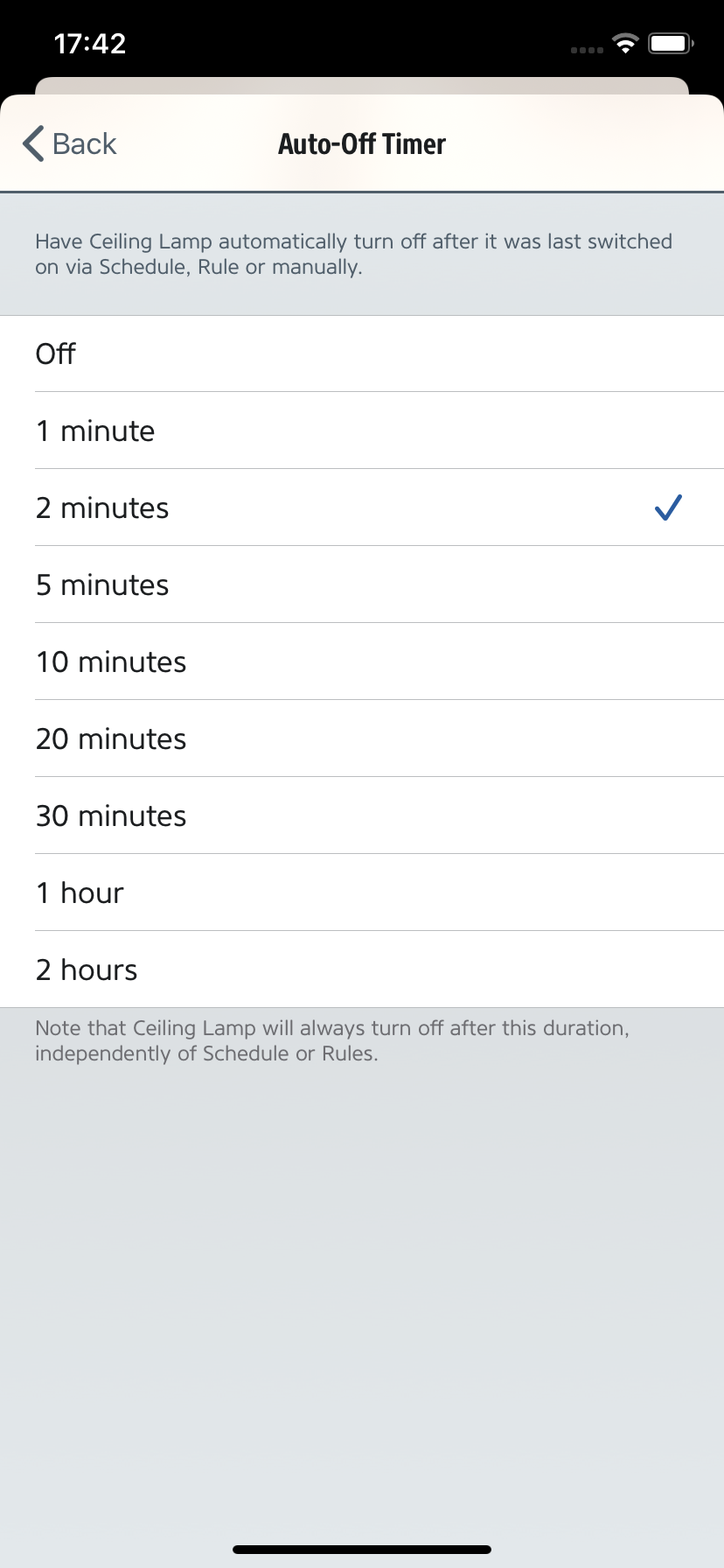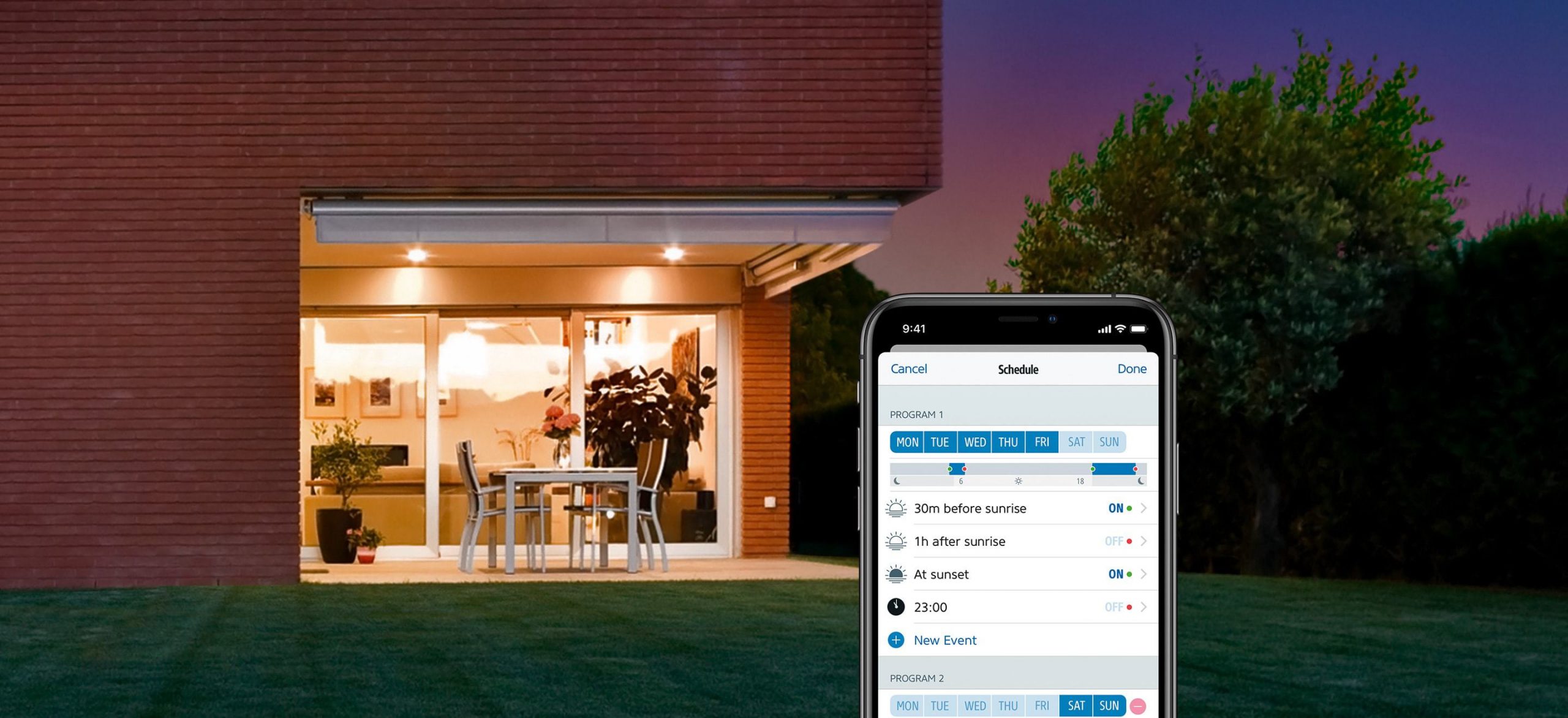 HomeKit features
You can create loads of convenience with your home hub and the automation features available in your Eve and Home apps. Program Eve Light Switch to turn on the kitchen light at sunrise, to make an exterior light react to movement detected by a sensor, and to control the light in the hallway as soon as HomeKit registers the arrival of your iPhone or that of an invited guest.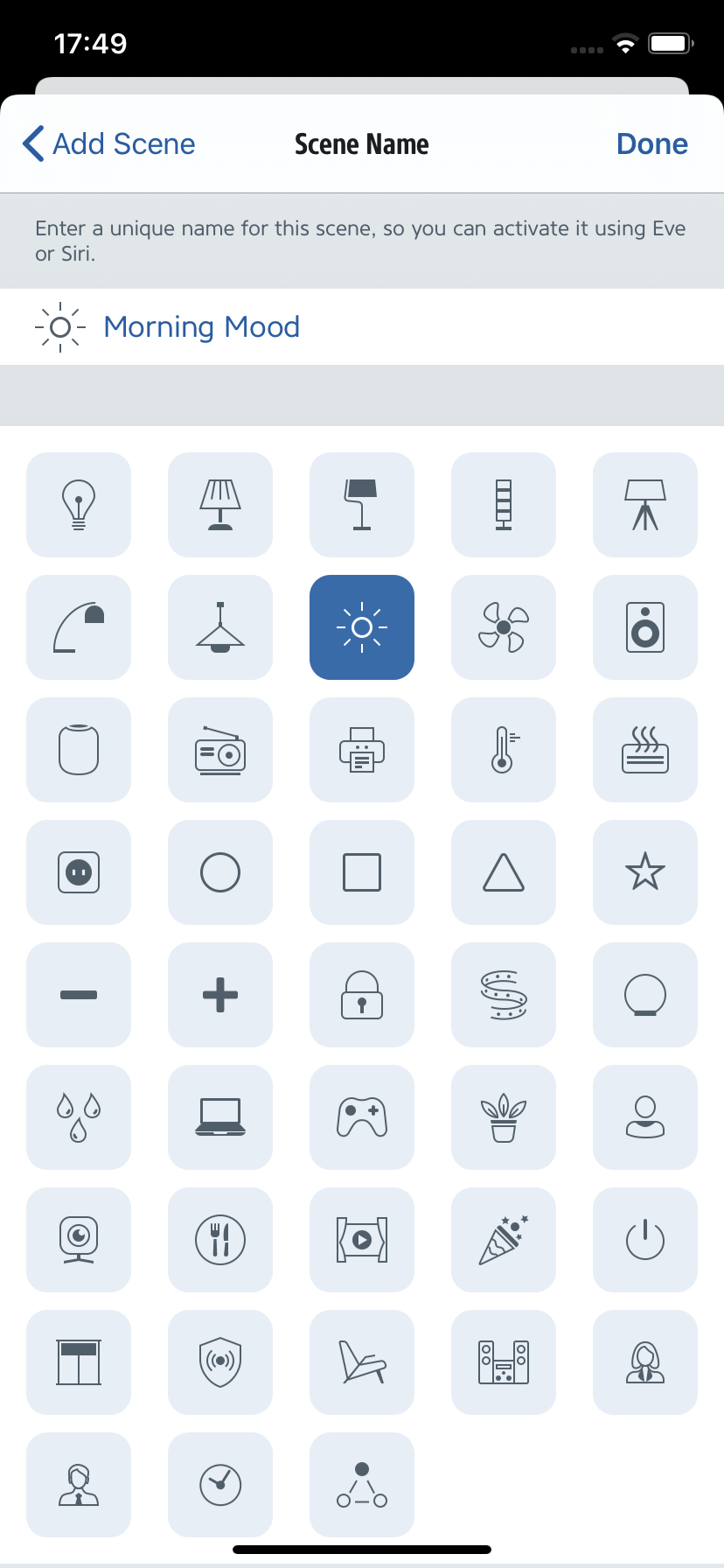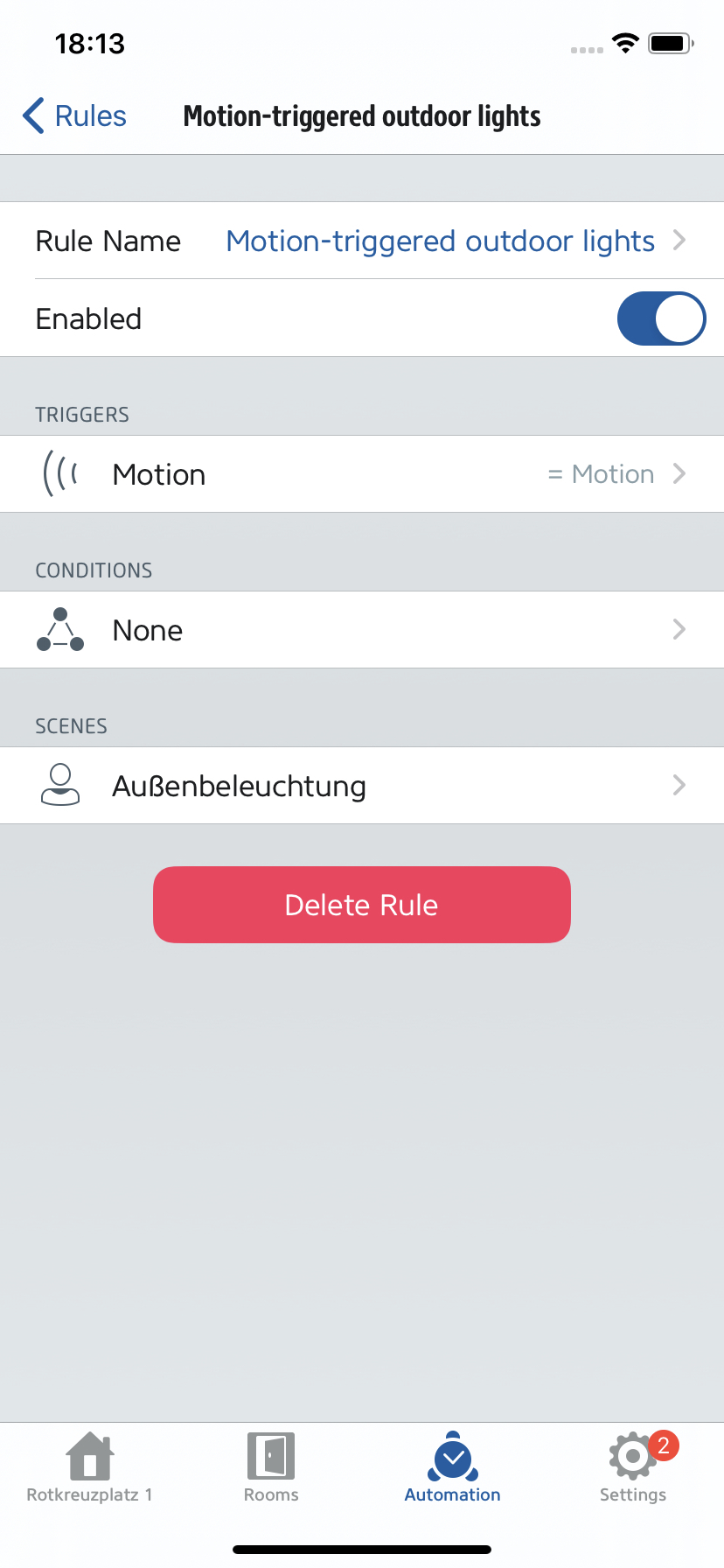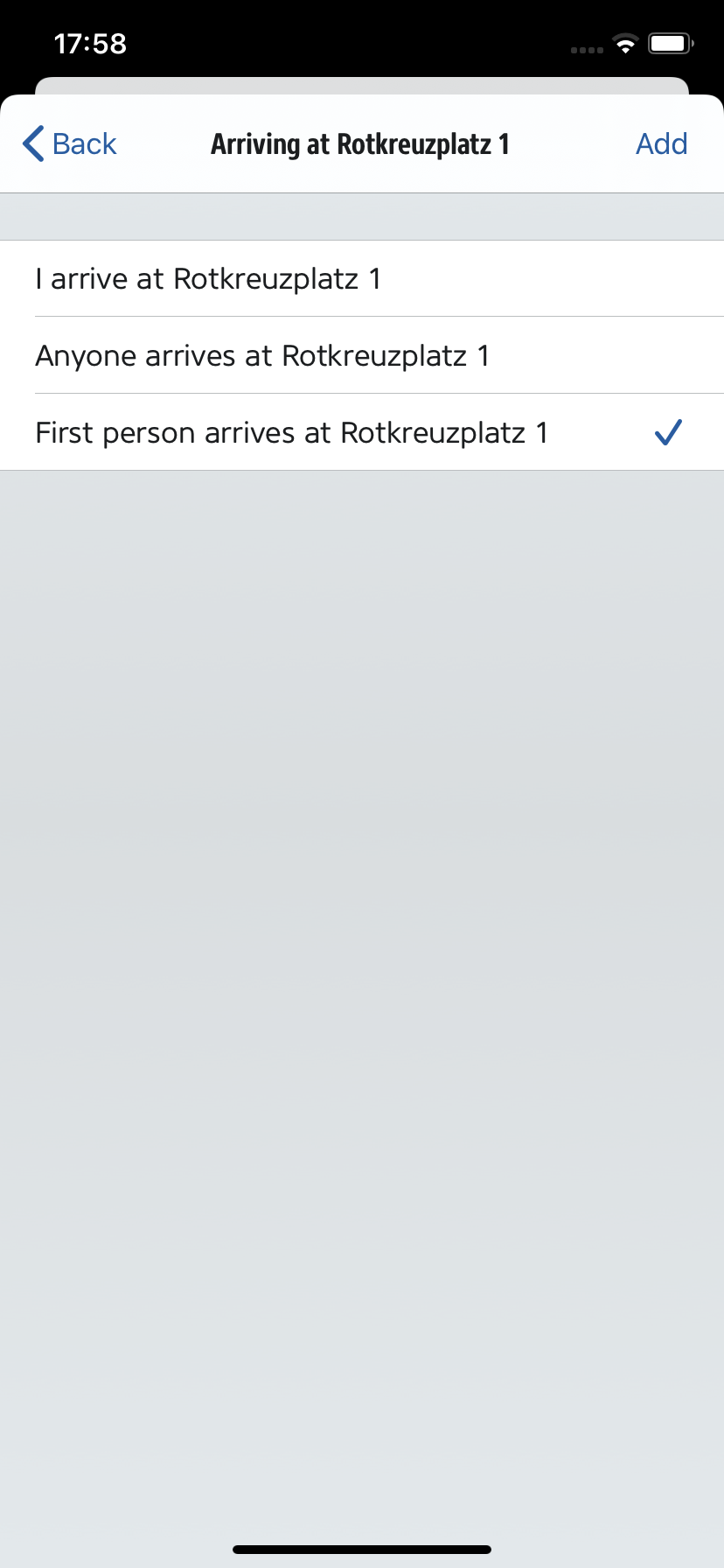 No bridge or starter set required.
Eve Light Switch works right out of the box. No additional accessories are required. Schedules are stored directly on the accessory itself, so they're always executed without the involvement of any other devices.
For automations (such as controlling lights based on if you're at home or away or via a motion sensor), you'll need Apple TV or a HomePod as a home hub.
To expand your reach to Eve Light Switch in the furthest corners of your home, especially if you have a large apartment or house, you can use an Eve Extend Bluetooth Range Extender.
100% Privacy
Eve accessories are designed to safeguard your personal data. All data is fully encrypted and only transferred directly between the Eve accessory and your iPhone, iPad or home hub. Strong encryption verification during each connection attempt makes sure that only you hold the key to your home. Learn more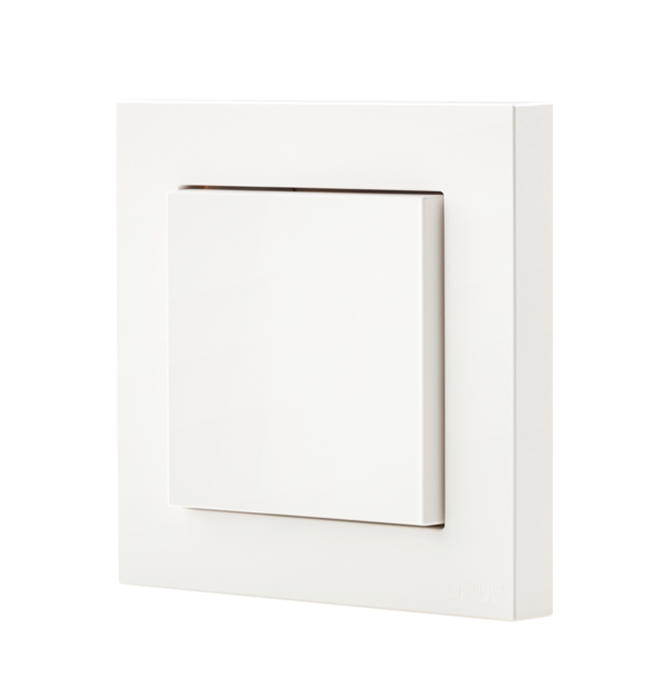 Connected Wall Switch
Shop now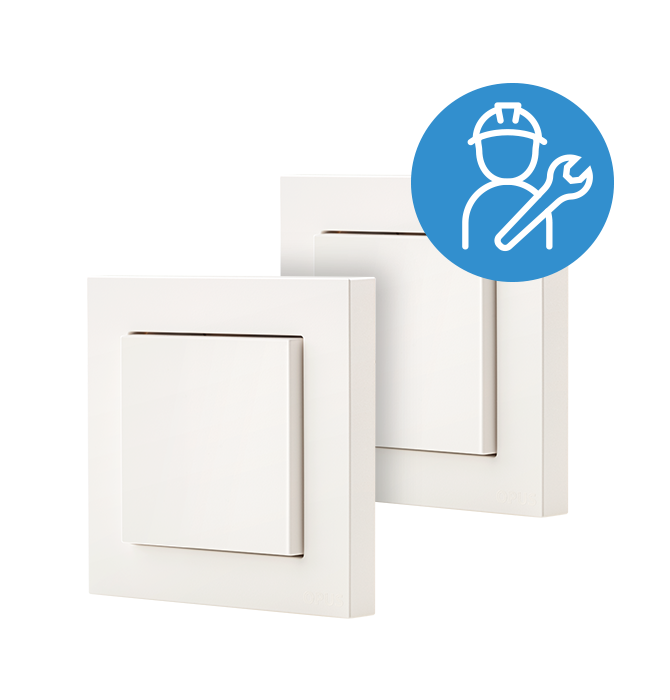 inkl. Installationsservice für 2 Eve Light Switch
-30€