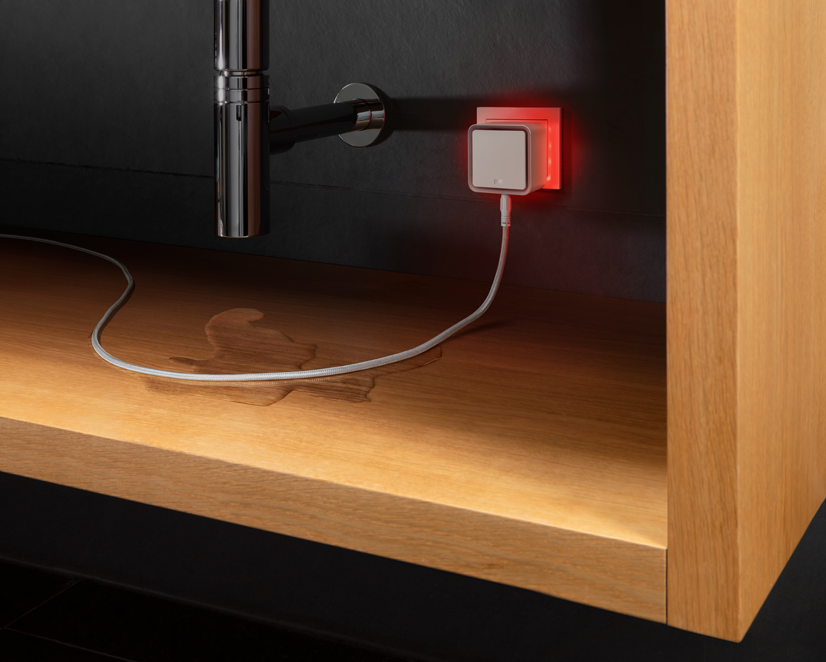 All features of Eve Water Guard
Feb 22, 2022 - by
Lars
- Comments
A flood isn't the only thing that causes water damage – those constant drips, trickles and puddles are often signs that damage is being done and disaster's about to strike. This is why Eve Water Guard uses a sensing cable to monitor every critical nook and cranny of your home. You can also extend it to suit and lay it any which way you want.
So, if the worst happens and any part of the sensing cable gets wet, the siren on Eve Water Guard will go off, the accessory will flash red and, thanks to HomeKit's special support for sensors, a notification will be displayed on your iPhone (if you've got a home hub). This makes Eve Water Guard an unparalleled water leak detector in terms of its full range of functions, wide-area monitoring and the reassuring feeling it offers.
Read on to learn more about what functions Eve Water Guard has and how you can use this accessory.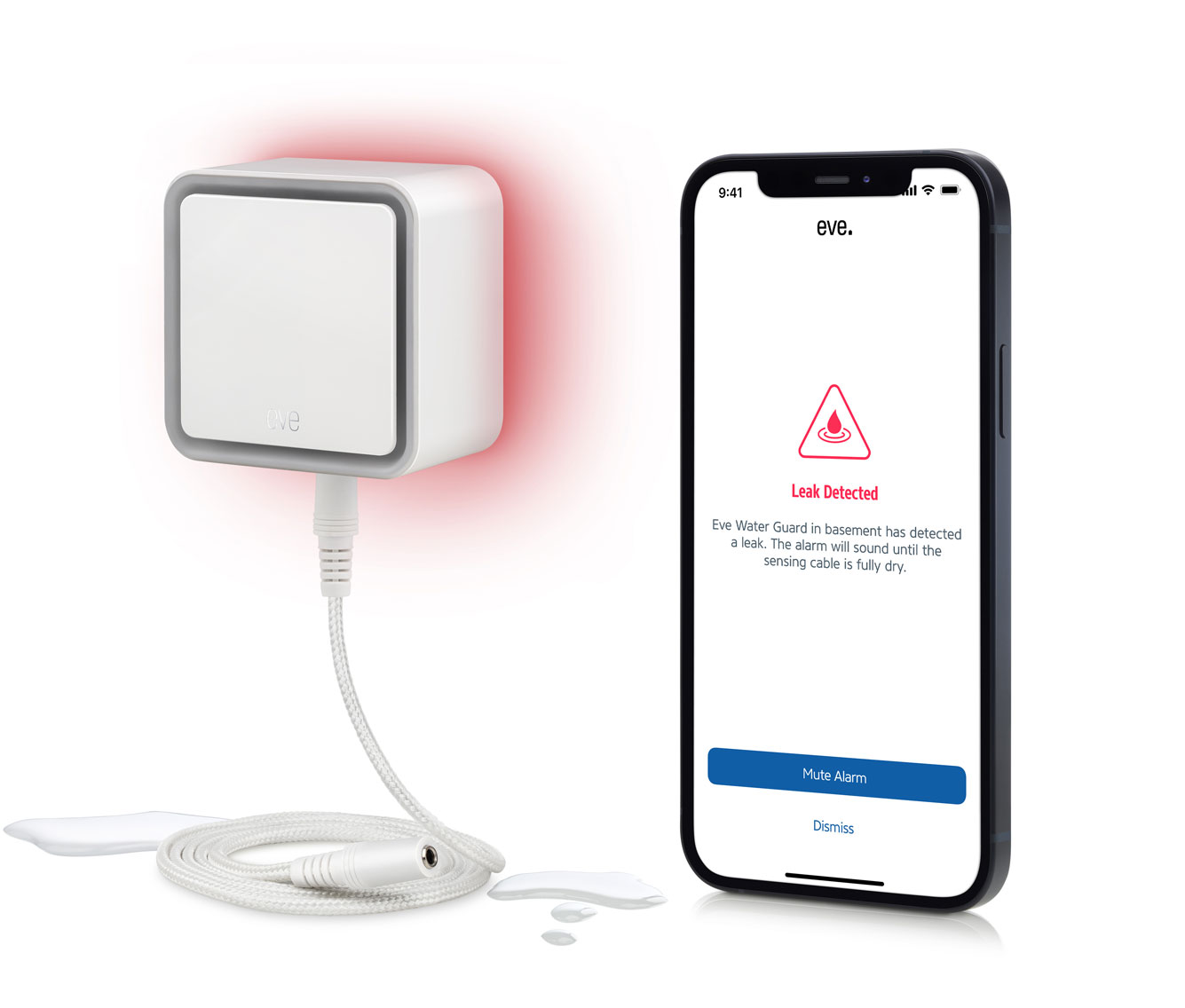 Siren, flashing light and text message alert
As soon as water penetrates the sensing cable's braiding, the 100 dB siren on Eve Water Guard will sound and the LEDs on the rear of the accessory will flash red to serve as an additional visual alert. The red LEDs will continue to flash for as long as water is detected, but you can mute the siren via the Eve app – which is a breeze to do as the option pops up the moment you launch the app, provided of course a leak has been detected.
HomeKit or the home hub (HomePod, HomePod mini or Apple TV) will also provide a key additional alert in the form of a notification if the alarm gets triggered. This means you can have notifications sent to your iPhone so you'll never have to be greeted by the worrying sight of water leaking everywhere should you be away from the source of the leak at the time or out of earshot of the siren.
All you have to do is make sure you've set up your HomeKit hardware correctly in the Home app: Go to the Home or Rooms view. Now use a 3D Touch or Haptic Touch gesture on the Eve Water Guard icon and then tap the gear icon in the detail view. Tap Status and Notifications, then activate Notifications on This iPhone.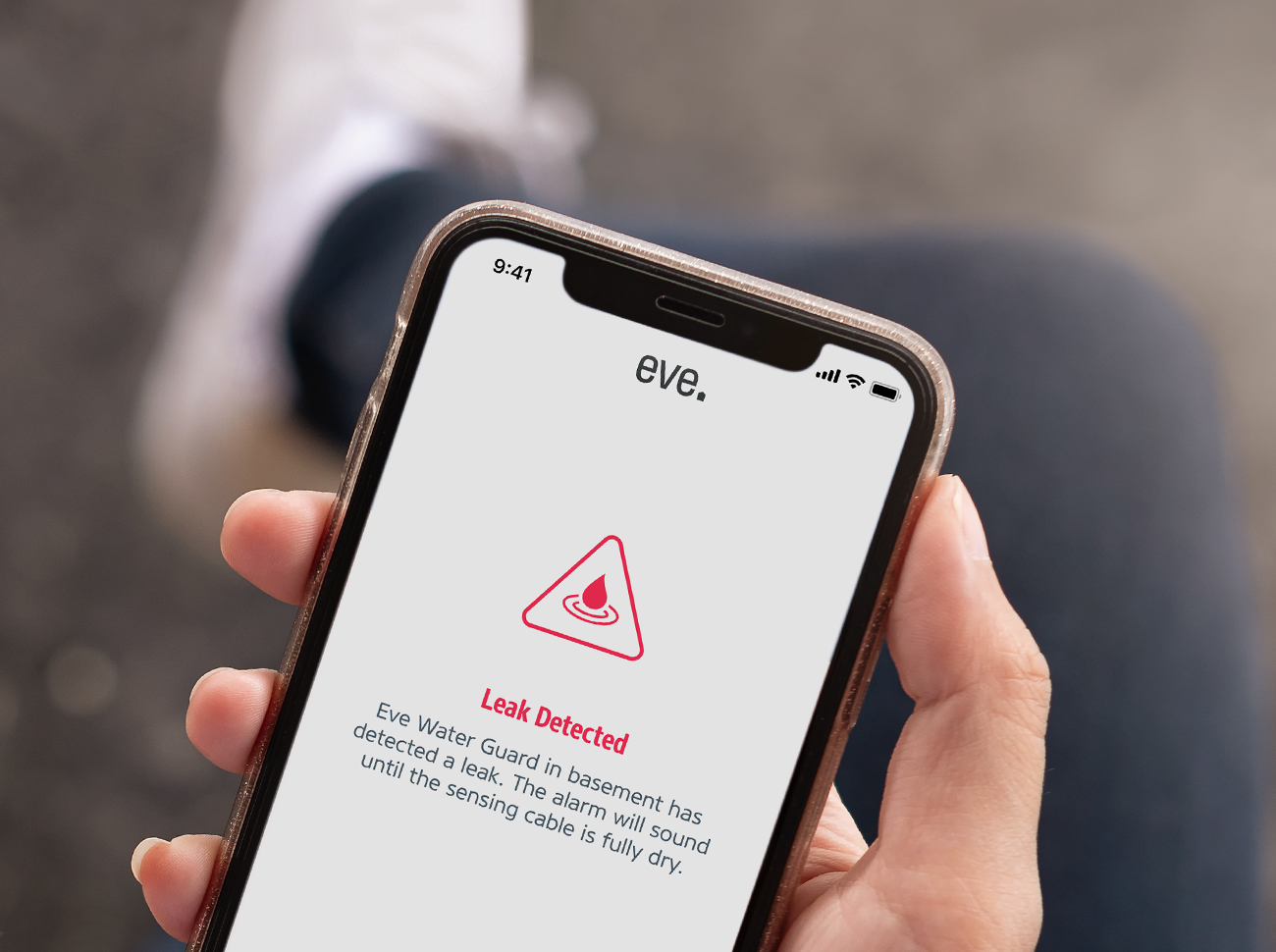 Sensing cable, placement and testing
Thanks to electronic wizardry, Eve Water Guard knows the instant the sensing cable gets wet (for the techies out there: Eve Water Guard uses a resistive sensor whereby the ohmic resistance is changed if water penetrates the cable). Thanks to this principle, you can extend the sensing cable to an incredible 150 meters using the two-meter extension cables – enabling Eve Water Guard to monitor every nook and cranny of even the largest rooms or spaces, and not just the area directly beneath the wall outlet.
Hooking up the sensing cable to the base unit as well as connecting each section of cable couldn't be easier either thanks to the 3.5 mm jack plug connectors, which ensure everything connects together securely and reliably for total peace of mind.
You can also lay the cable any which way you want: Lay it in a circle to monitor your washing machine, clothes dryer, pumps and other free-standing appliances; loop it under your sink; or run it along the wall parallel to your basement windows. Once you've laid the sensing cable and added Eve Water Guard to your HomeKit home, the next step is to test the alarm.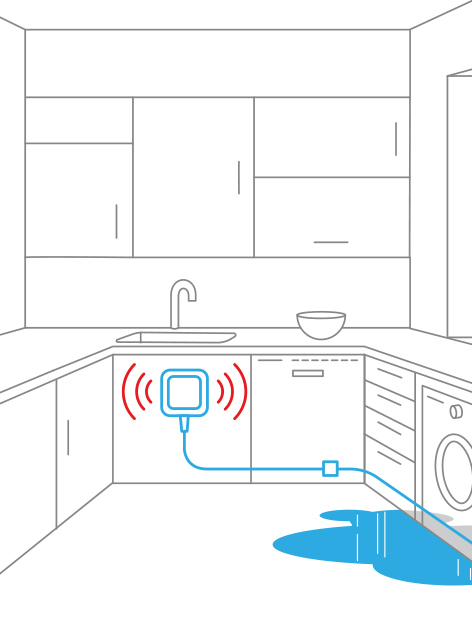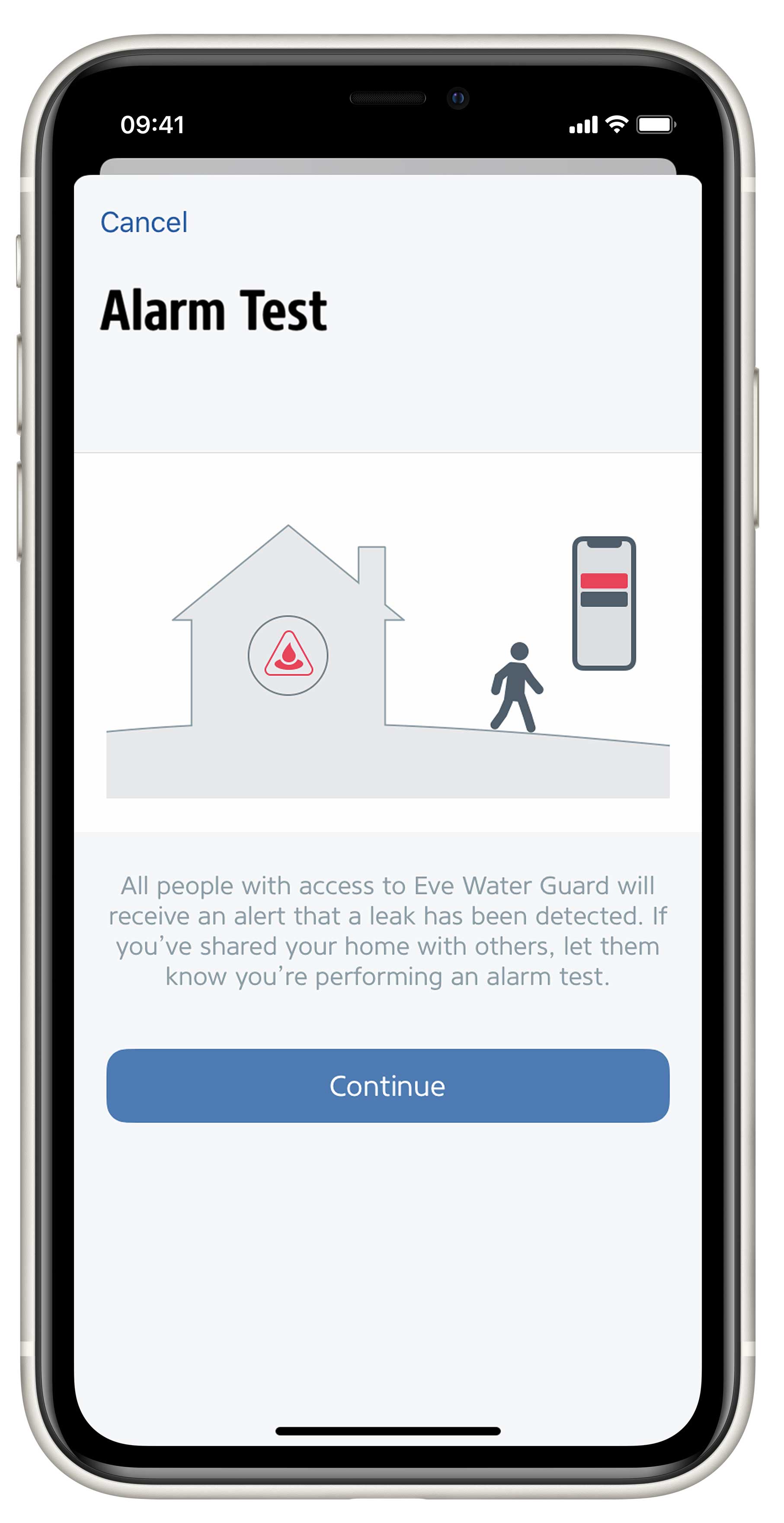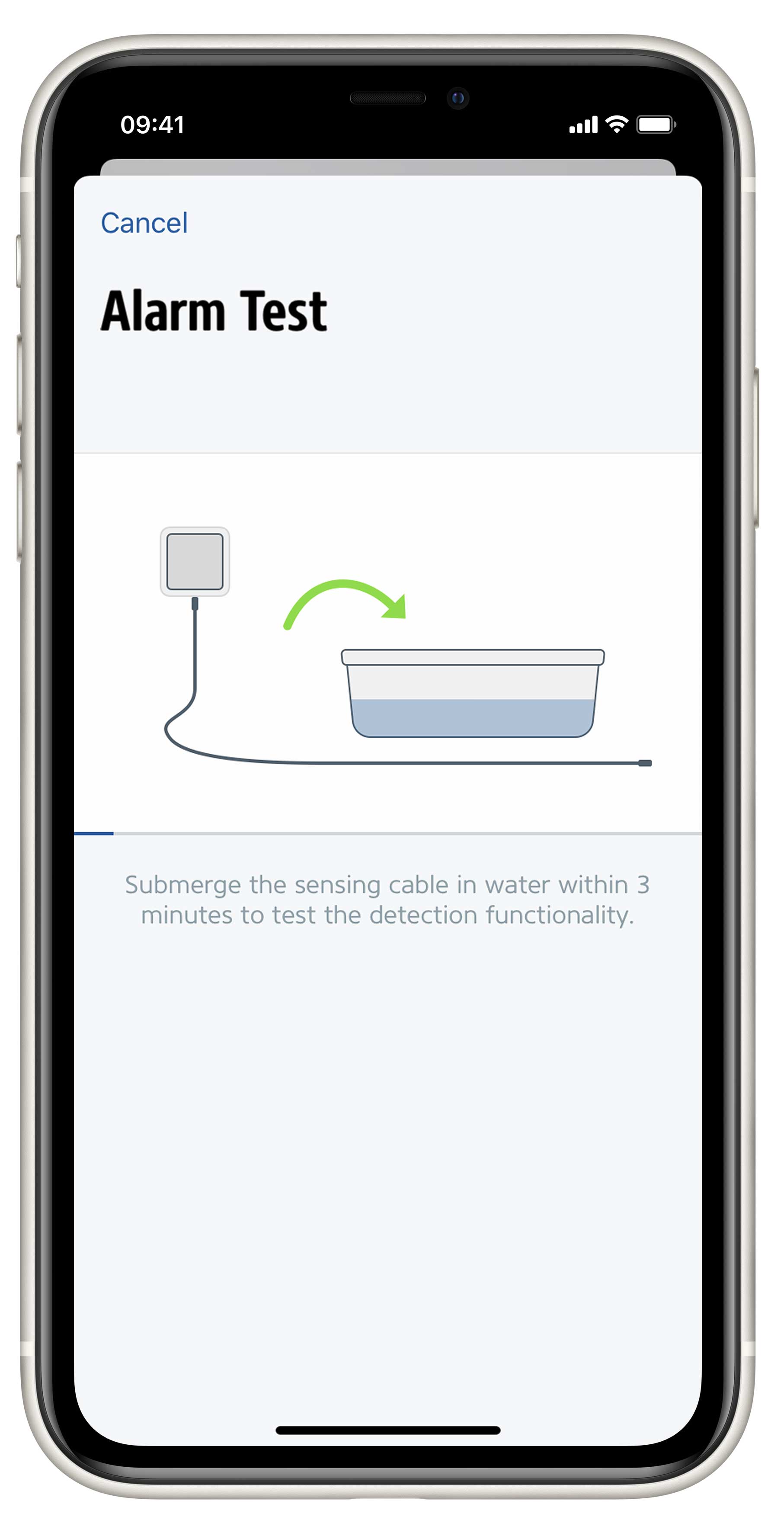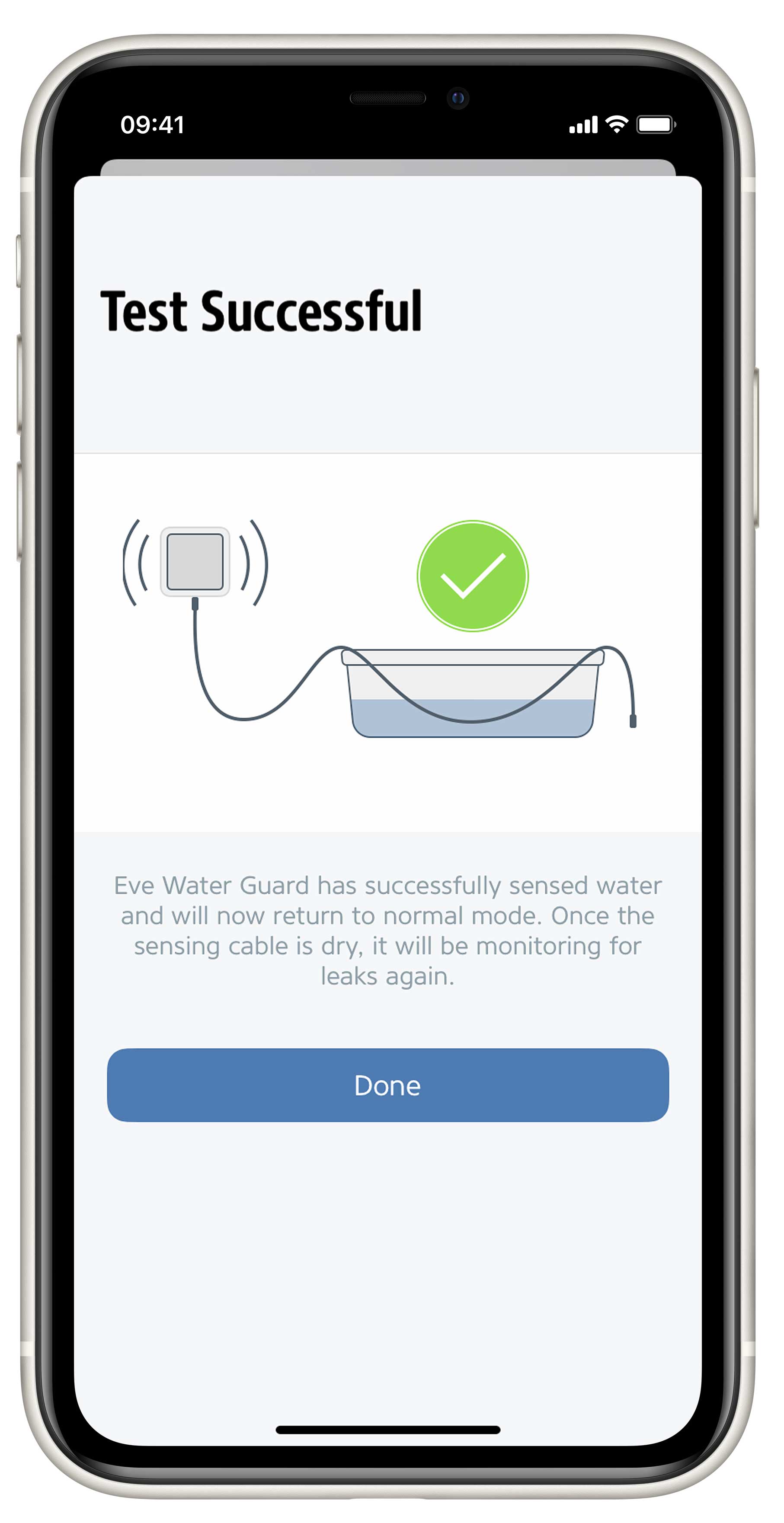 No bridge or starter set required.
Eve Water Guard works right out of the box, eliminating the need for additional accessories. You'll need a home hub (HomePod, HomePod mini or Apple TV) to receive notifications and run automations.
Increase the reach of your devices
Add HomePod mini or the new Apple TV 4K to your home and your latest-generation Thread-enabled Eve Water Guard will be able to communicate via Thread – the mesh network that reaches even the farthest corners of your abode. This happens automatically without you needing to configure anything. Full Thread Devices (FTDs), such as Eve Water Guard or Eve Energy, can act as a router node and relay data packets from other Thread devices.
To view the structure of your Thread network and see where you can make improvements, simply go to the Settings area of the Eve app and tap Thread Network. Among other things, you'll be able to tell which nodes your Thread devices use to communicate and whether you can further improve the stability and reach of your network and devices by adding one more FTD or moving one to a better location.

100% privacy
Eve accessories are designed to safeguard your personal data. All data is fully encrypted and only transferred directly between the Eve accessory and iPhone, iPad or home hub. Strong encryption verification during each connection attempt makes sure that only you hold the key to your home. Learn more
Learn here how to install Eve Water Guard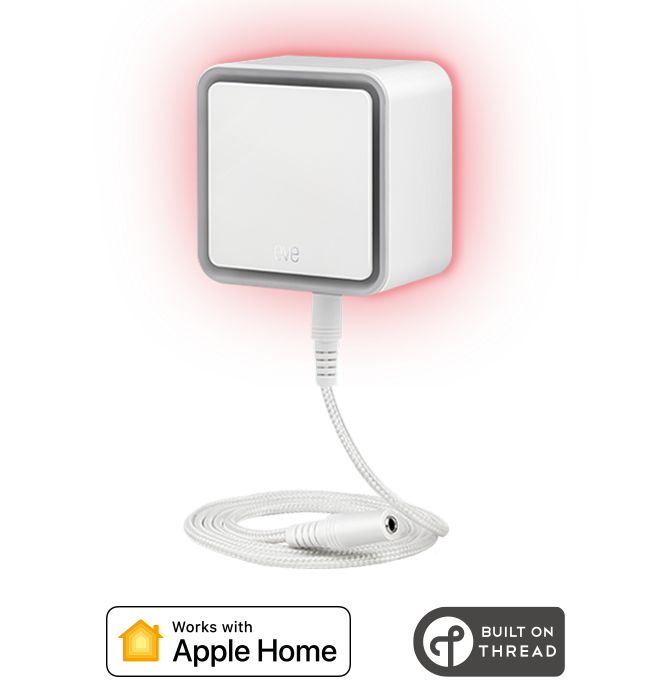 Connected Water Leak Detector
Requires iPhone or iPad with the latest version of iOS/iPadOS, notifications away from home require a home hub
HomeKit, supports Thread
Add to cart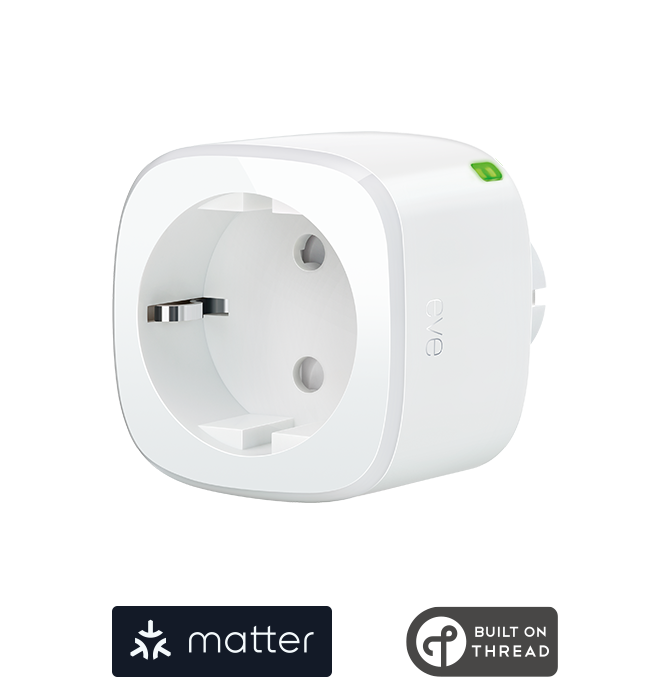 Smart plug
Requires iOS/iPadOS 16.4 (or later) / Android™ 8.1 (or later), Matter controller / Thread Border Router
Supports Matter & Thread
Add to cart