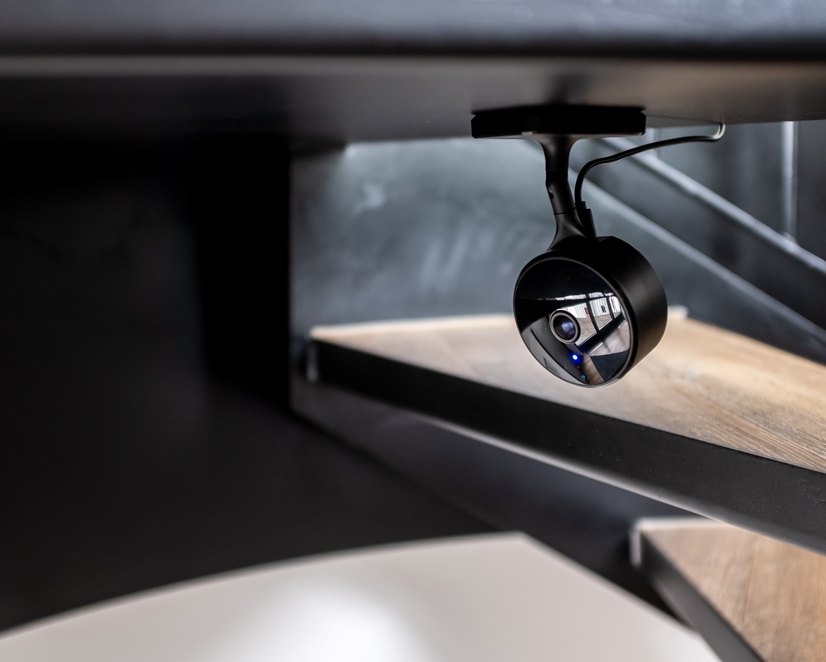 Eve 4.5 is here
Aug 20, 2020 - by
Tim
- Comments
The newest version of the Eve app is now available on the App Store and brings great new features for all of you that have embraced Eve Cam and other HomeKit-enabled cameras. "My Cameras" in Eve 4.5 puts your cameras front and center with a beautiful fullscreen overview with simultaneous live video from all of your HomeKit-enabled cameras. And it brings support to flip the camera image of Eve Cam to give you even more mounting options.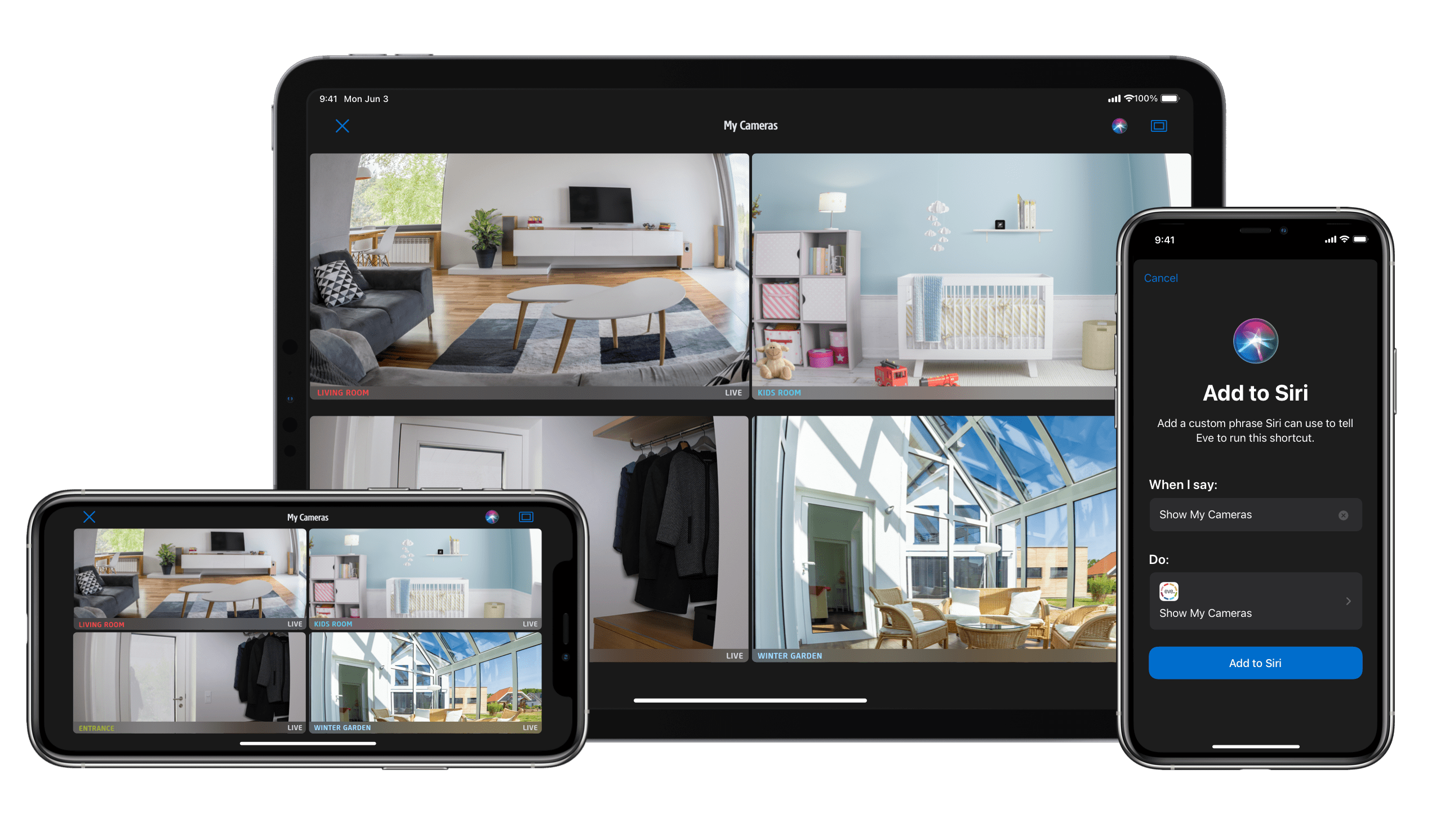 The perfect overview
To access the camera overview, a new "My Cameras" tile will automatically appear in At a Glance if you have more than one camera in your home. From there, you can also enable convenient Siri integration — once added to Siri, getting the full picture is just a quick "Show my cameras" voice command away. Tap any camera live view to go fullscreen for that particular camera, or touch and hold to directly set a scene or control other HomeKit-enabled accessories within that room.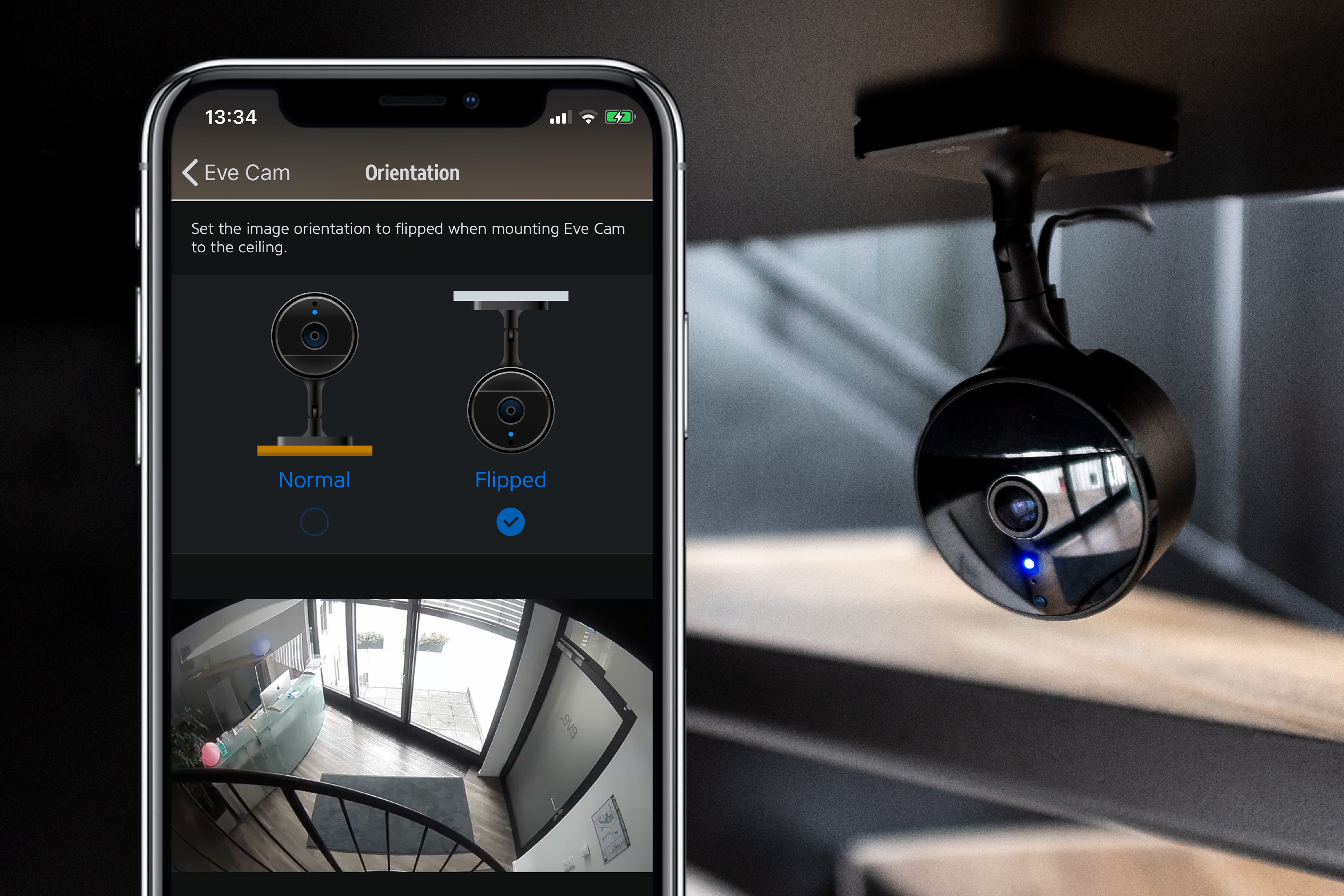 Flipped camera orientation
The settings of Eve Cam now offer a new option to flip the camera image. With the magnetic base of Eve Cam that attaches to all sorts of elements in your home, this opens up a whole new world of possibilities to mount Eve Cam at the perfect location. To access this new setting, Eve Cam requires at least firmware version 1.0.3, which has also been released as a free update and includes many other overall improvements.
Double down on your security
If you haven't experienced the many advantages of having multiple cameras in your home, check out the Eve Cam 2-pack and discover the camera designed from the ground up to protect not only your home, but also preserve your privacy in the process.
HomeKit Secure Video for more than one and up to five cameras requires a 2 TB Apple iCloud storage plan (not included). Camera recordings don't count against your iCloud storage limit.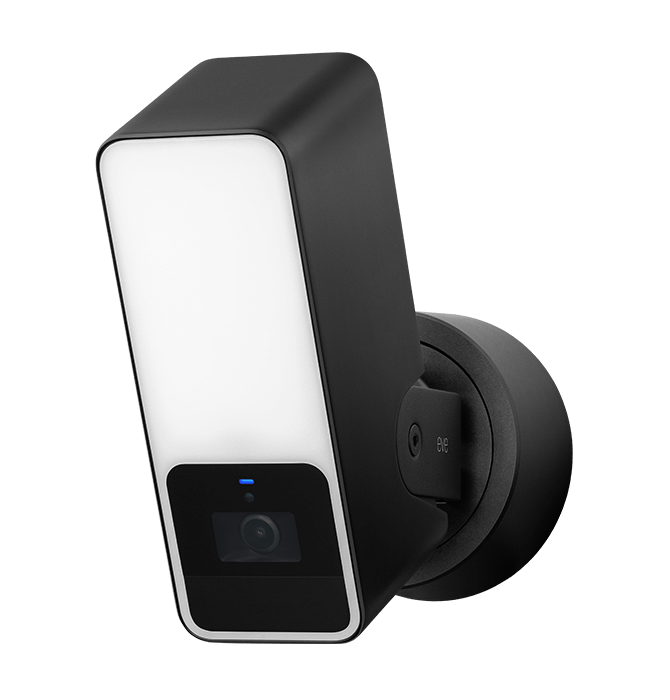 Secure Floodlight Camera