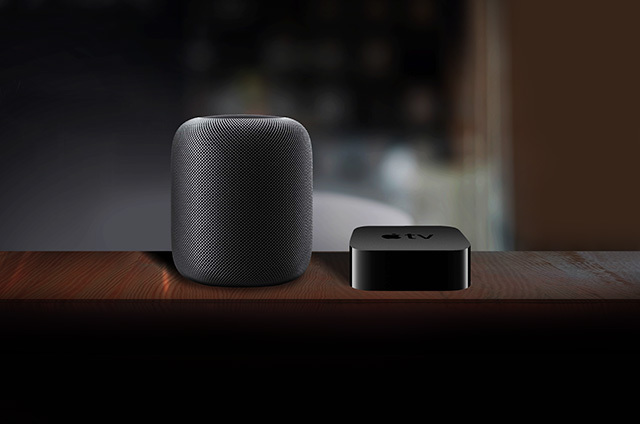 The home hub: An essential device for HomeKit-enabled accessories
Mar 20, 2020 - by
Ina
- Comments
Whether you connect to your HomeKit accessories via Wi-Fi, Bluetooth or Thread, your connected home is simply incomplete without a home hub – an Apple TV, HomePod or HomePod mini. Your home hub gives you both secure access to your accessories while you're on the go and enables you to set up automations. Home hubs also allow you to receive notifications from your HomeKit accessories. If you use Bluetooth-based accessories like those in the Eve family, home hubs offer a host of additional advantages.
Using Apple TV, HomePod or HomePod mini as a home hub
Your Apple TV, HomePod or HomePod mini is integrated fully and seamlessly into your home network. Any Apple TV HD, Apple TV 4K, HomePod or HomePod mini using the same iCloud account as your iPhone will automatically serve as a home hub, no further setup required. Your data is transferred directly using end-to-end encryption between the iOS device and your Eve accessories. Your Apple TV, HomePod or HomePod mini become the bridge to your Bluetooth devices at home.
Your home hub's other job is just as important: It stores all the automations that you program on your iPhone - such as rules and timers - locally in your home, so that they work even if you're out and about or your iPhone is off. Remember that you can only program automations if you have at least one home hub within your home.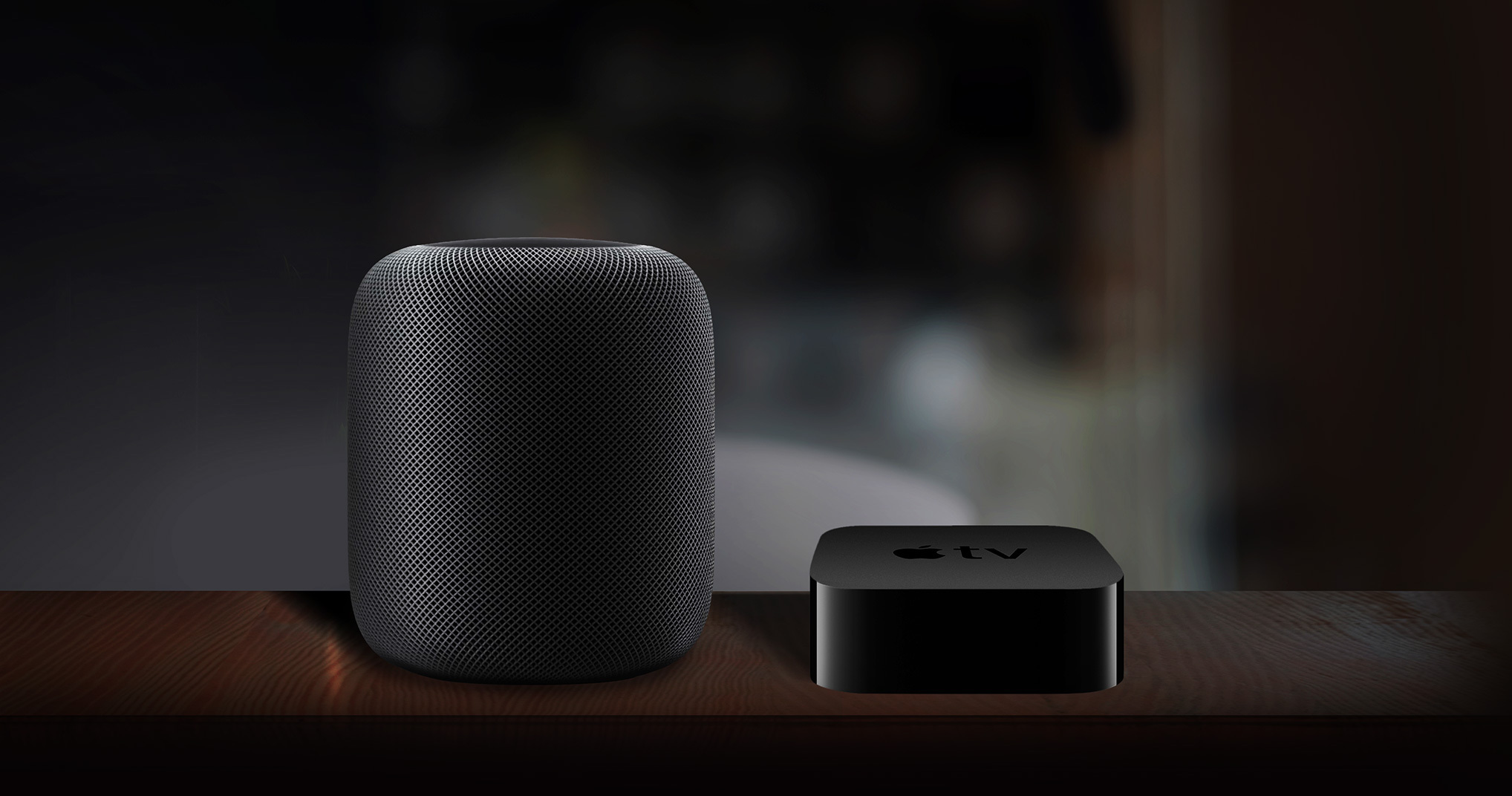 Reach every corner - with a second home hub
Bluetooth has about the same limited range as a regular Wi-Fi signal, but can't be extended with additional repeaters or mesh networking in the current architecture of HomeKit. So if your house is large, features multiple floors and/or floor heating, has an inconvenient layout or is designed in a way that simply hampers your Bluetooth range, you can use a second home hub to help.
Here's a tip: Make sure your Apple TV is not in a corner or on the floor. Like your Wi-Fi router, Apple TV works best at table height. Consider mounting it on the wall with a wall bracket, which you can find on Amazon.
What's great about multiple home hubs is that they automatically connect to the HomeKit-enabled accessories within their range. You don't have to set anything up.
See your status
In the Home app, you'll find your home hub(s) under "Home Settings > Home Hub". If you use more than one home hub, one is marked "Connected" and all others "Standby". All of them connect to the HomeKit-enabled accessories within range, while one serves as the primary connection for remote access and runs the automations.
Note that Apple TV can be connected to your router via Wi-Fi or Ethernet cable. If possible, we recommend an Ethernet cable connection. It is generally more reliable and not limited by structural conditions.
Mandatory two-factor authentication for your Apple ID
For some time now, Apple has offered two-factor authentication for your Apple ID as a security mechanism to restrict access to trusted devices only. This is mandatory if you use HomeKit with iOS 11 or higher. And that not only goes for your devices, but also for those of invited guests. Plus, it ensures that your automations work reliably and you don't receive error messages.
Likewise, you'll have to activate the iCloud Keychain in your iCloud settings, otherwise your secure connections won't be able to be established.