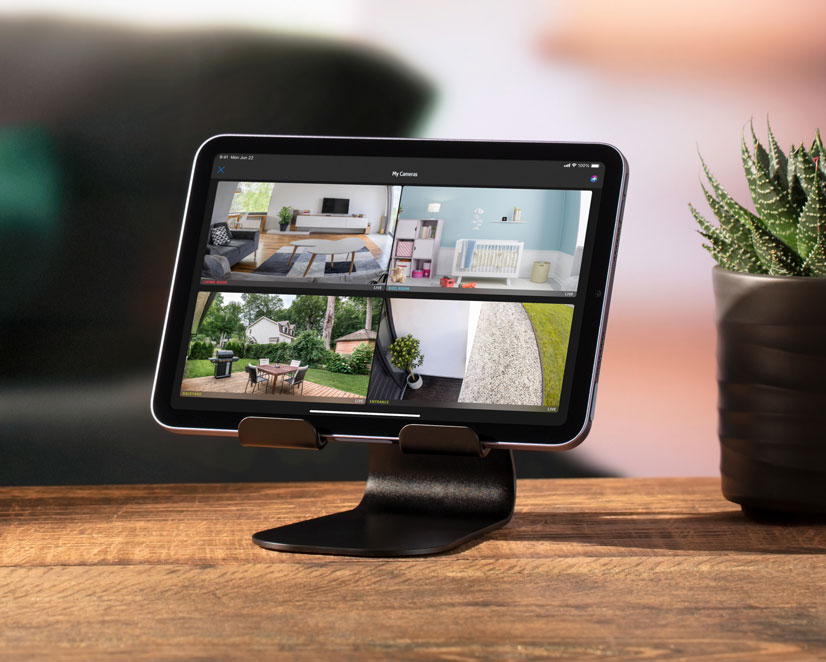 How HomeKit Secure Video works
May 16, 2022 - by
Tim
- Comments
Eve Cam and Eve Outdoor Cam were built from the ground up to protect your privacy. That's why they exclusively tap into HomeKit technology to deliver state-of-the-art privacy by design. Absolutely no communication outside of HomeKit, direct live access without any cloud exposure, local video analysis and secure storage of recordings in your personal iCloud thanks to HomeKit Secure Video - here's how it works.
Get started at once.
When it's your home, it's all about your privacy. As with any Eve accessory, inviting Eve Cam or Eve Outdoor Cam into your home requires no registration, and there's no account, no tracking, and no parallel data sharing. Eve does not harvest your personal data, and the cameras never get in touch with any external server. So you can get started right away without sharing any details about yourself. Ever.

Direct access to live video.
When you're looking at the live feed from your camera, it's not being streamed through a server. It doesn't matter where you are – you're establishing a direct and fully encrypted connection to your home thanks to your home hub (Apple TV or HomePod). The live images never reach any cloud or external server.
Local intelligence.
When it comes to recording, HomeKit Secure Video comes into play. You can set the camera to record every motion, or limit recordings to only when people, animals, packages and/or vehicles are detected. To tell the difference, the camera sends a live video feed to your home hub whenever motion is detected. A local neural network on your Apple TV or HomePod intelligently determines if a person, animal, package or vehicle is in the video. This way, the data is analyzed securely in your home, not in the cloud.
Secure recording history.
Only when your criteria are met, a recording is stored securely and fully encrypted in your iCloud. The key to unlock these recordings resides exclusively on your personal devices – your iPhone, iPad, or Mac using the same iCloud account. When you access a recorded clip, it is decrypted locally on the fly, in a secure process that's only available to the Apple Home app.
Going further.
Encrypted recordings are saved in your personal iCloud account for ten days and don't count against your storage limit. If you want to hold on to a recording, you have the option to save it permanently. A simple tap is all it takes to save a decrypted video in your local camera roll - all of the sophisticated encryption architecture is invisible to you. But be sure it's always there to protect your privacy.
Dive into details.
Want to learn more about the secure architecture of HomeKit technology? Find all the details in the Apple Platform Security documentation, which goes in-depth about the encryption design of HomeKit and HomeKit Secure Video.
Learn more about:
Eve Cam: overview and all features
Eve Outdoor Cam: overview and all features
The perfect cameras to protect everything that's important to you - including your privacy.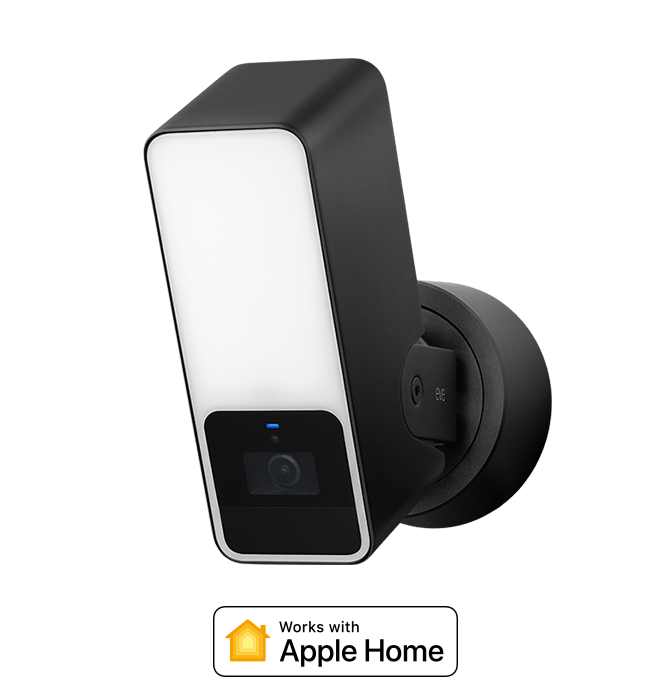 Secure Floodlight Camera
Requires iPhone or iPad with the latest version of iOS/iPadOS, HomePod or Apple TV (4th generation or later) as a home hub, Wi-Fi network (2,4 GHz 802.11b/g/n)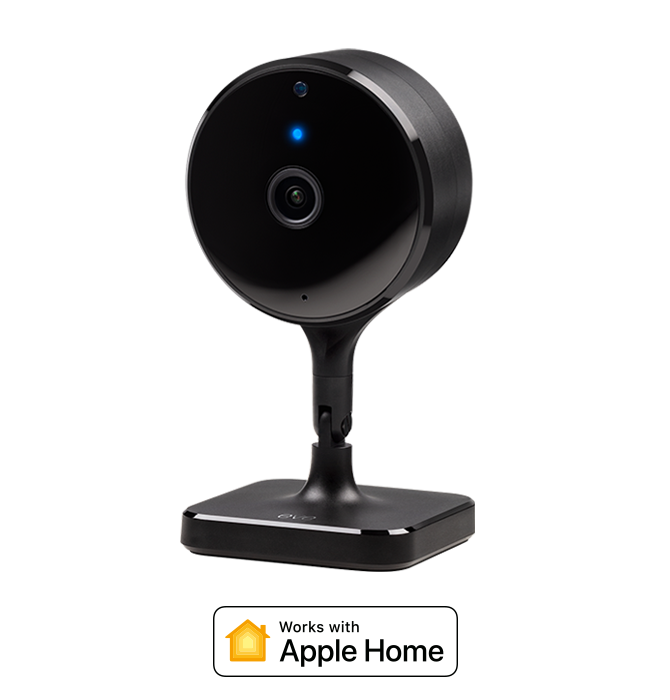 Secure Indoor Camera
Requires iPhone or iPad with the latest version of iOS/iPadOS, HomePod or Apple TV (4th generation or later) as a home hub, Wi-Fi network (2,4 GHz 802.11b/g/n)