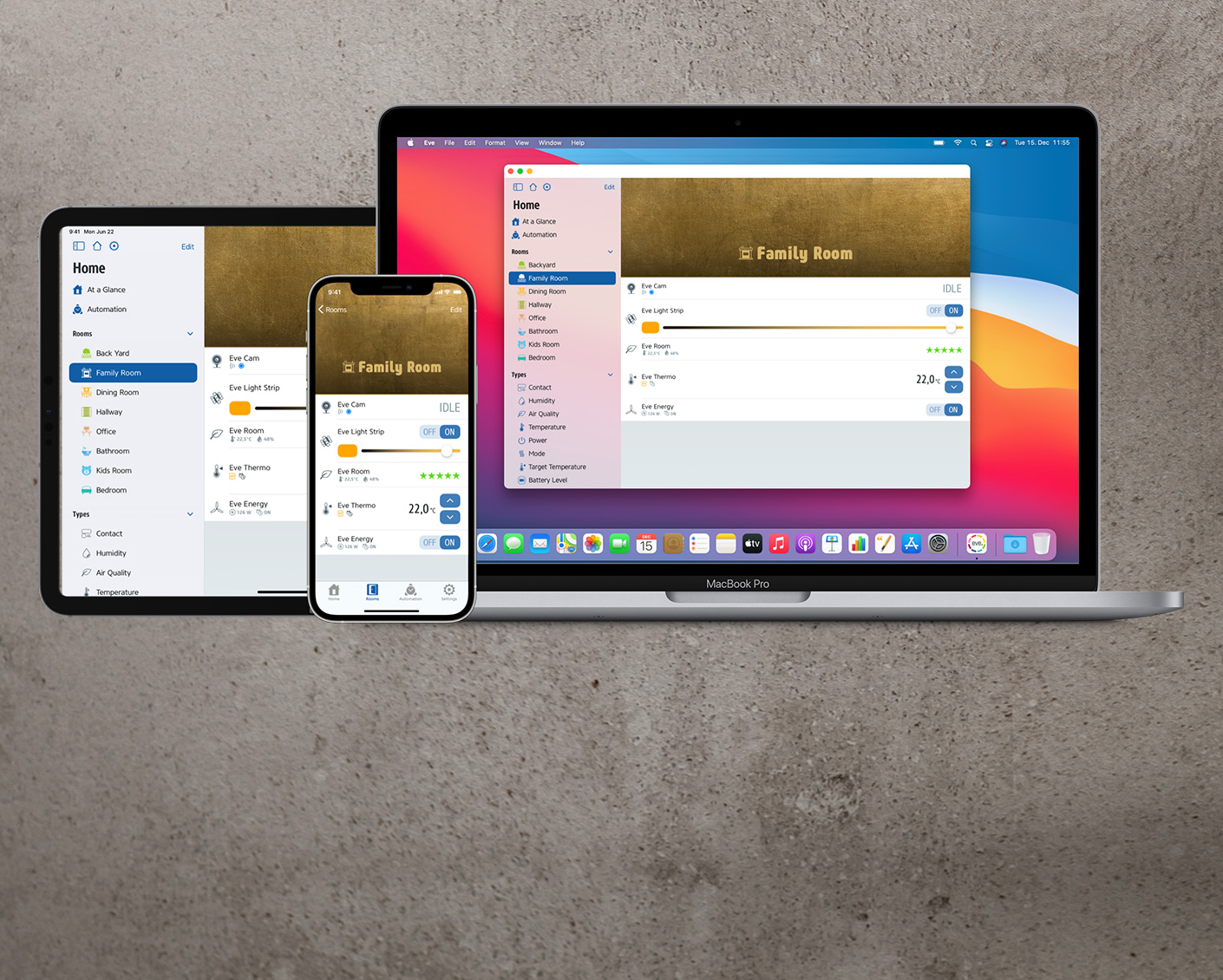 Eve 5 is here
Dec 17, 2020 - by
Tim
- Comments
Eve 5 is now available in the App Store, embracing the latest and greatest technologies for an even better app experience.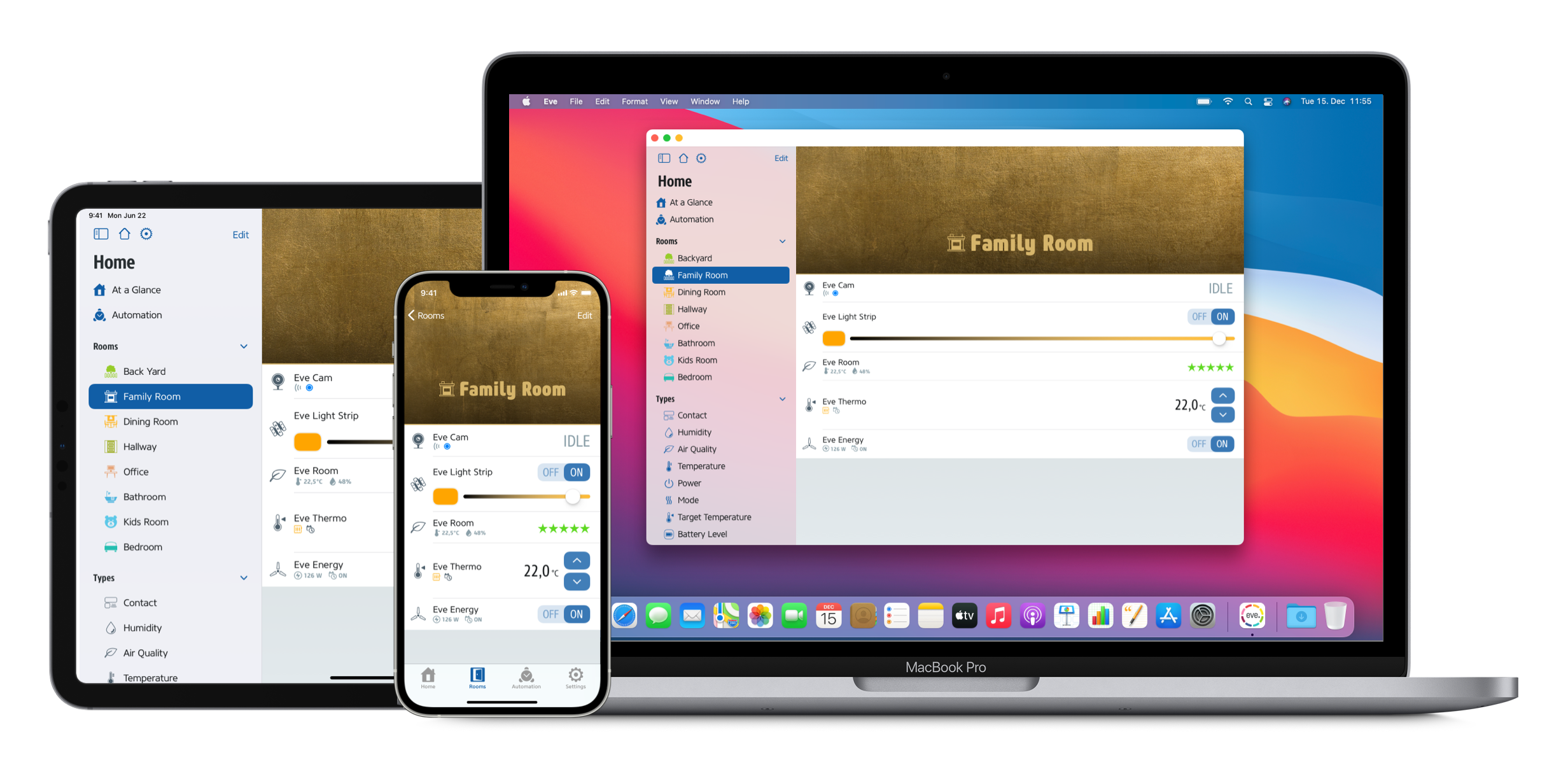 Built for 14
First and foremost, Eve now builds on the capabilities of iOS 14 and iPadOS 14 to lay a rock-solid foundation for future updates. This means a couple of visual improvements, as well: Eve now utilizes the screen resolutions of iPhone 12 mini, iPhone 12, iPhone 12 Pro and iPhone 12 Pro Max perfectly, and iPad users can admire a new, fully native sidebar. We've also thrown in a dark app icon alternative that you can enable by heading to Settings > Appearance.
Built for the Mac
When Apple announced the changes coming to the Mac platform, we didn't think twice and immediately went to work to make sure Eve shines on the newest generation of Macs, as well. With Eve 5 and a Mac with a M1 chip, you can now enjoy all the power of a full-fledged HomeKit app with the comfort of your mouse, keyboard and big screen.
How to install Eve 5 on your Mac: On your Mac with a M1 processor, start Safari and open https://apps.apple.com/us/app/eve-for-homekit/id917695792. Click "View in Mac App Store" and get Eve 5.

Built for privacy
We applaud Apple's continued efforts to raise the bar for privacy, and couldn't be happier about the new privacy information presented for every app in the App Store. Eve has always been synonymous with privacy, and you'll see that reflected in the now publicly disclosed app privacy section. As before, rest assured that Eve does not harvest your personal data, and that your data will never be analyzed or used for advertising purposes. Learn more

Built for you
If you've already invited Eve into your home, you may have already noticed that we never stop improving and looking for useful features to add. This release is no different, making the accessories you already own even better:
• The schedule editor of Eve Thermo has been further improved.
• Eve Light Strip now supports schedules.
• The secondary information display for Eve Degree and Eve Room has been refined.
We hope you enjoy this release of the Eve app — see you in 2021!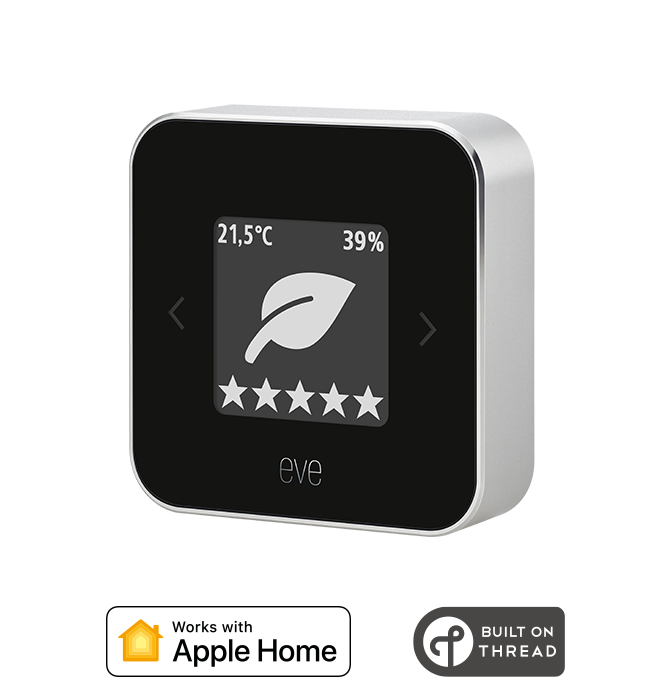 Indoor Air Quality Monitor
Requires iPhone or iPad with the latest version of iOS/iPadOS
HomeKit, supports Thread
Add to cart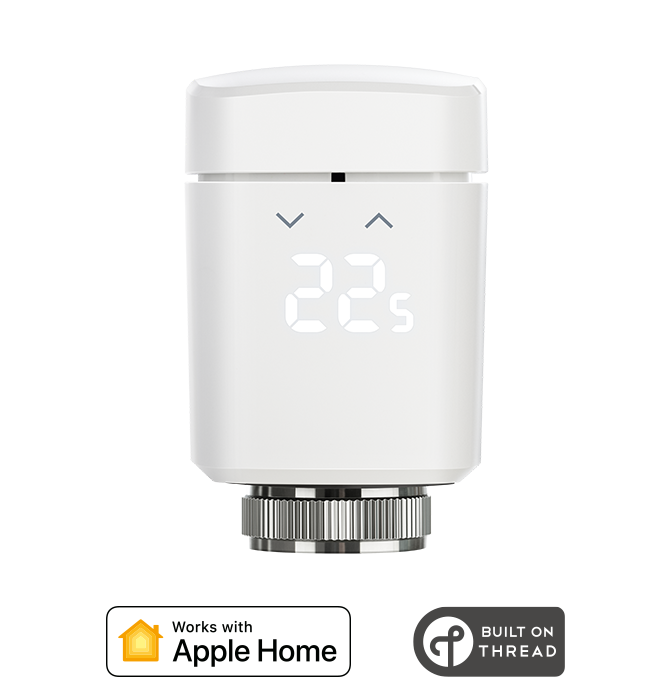 Smart Radiator Valve
Requires iPhone or iPad with the latest version of iOS/iPadOS
HomeKit, supports Thread
Add to cart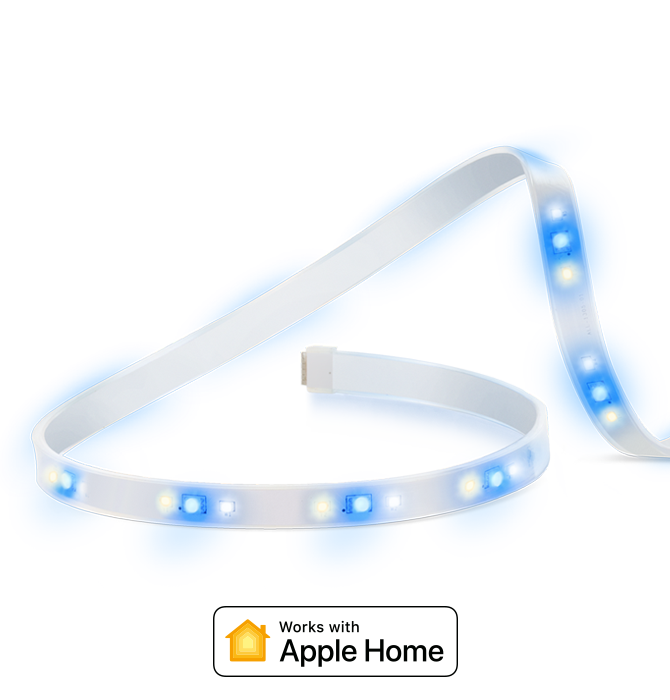 Smart LED Strip
Requires iPhone or iPad with the latest version of iOS/iPadOS, Wi-Fi (2.4 GHz 802.11b/g/n)
Add to cart