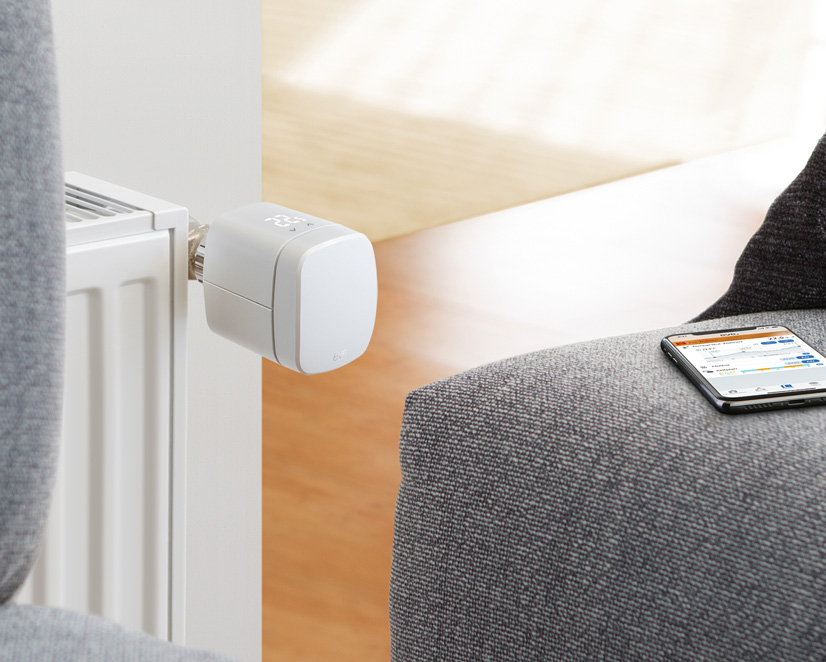 Eve Thermo receives Ecodesign Award
Jan 10, 2020 - by
Lars
- Comments
On November 25, 2019, Eve Systems received the Ecodesign Award, Germany's most renowned award for ecological design, at an awards ceremony held at the German Federal Ministry for the Environment, Nature Conservation and Nuclear Safety. Since 2012 the Ecodesign Award has been presented annually by the German Federal Ministry and the German Environment Agency in cooperation with the International Design Center Berlin. The Ecodesign Award recognizes sustainable products, services and concepts which are outstanding in their design. This year, one of the six award winners in the "Product" category was Eve Thermo.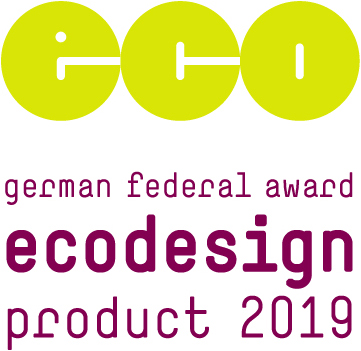 To the award presenter Matthias Held, professor at the School of Design Schwäbisch Gmünd, the unique proposition of Eve Thermo was clear: "Programming the device directly or via a smartphone allows the heater to be used only when needed", said the jury member. He added: "This is a product with great savings potential that also impressed the jury with its thoughtful design and ease of use."
Image: Federal Minister Svenja Schulze, Lars Felber (Director PR) and Oliver Renelt (reneltdesign) on stage at the awards ceremony)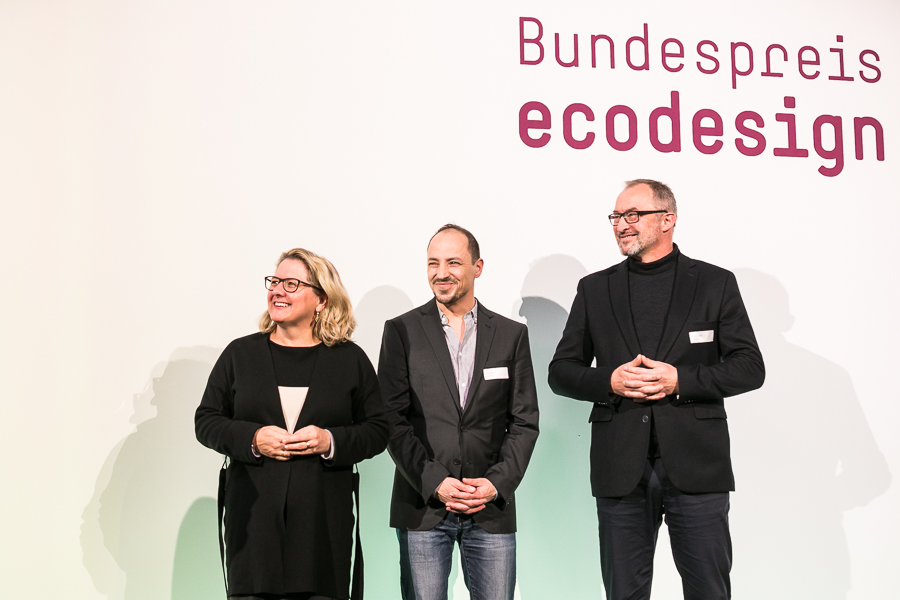 Energy efficiency and rock-solid privacy by design
The hardware is made in Germany by a leading specialist in heating controllers. Eve Thermo is also designed to avoid the use of additional gateways. Its Bluetooth technology is supported directly by iPhone as well as Apple TV and HomePod used by HomeKit as home hubs, meaning there's no need for a proprietary starter pack, bridge or cloud access to control Eve Thermo locally or remotely – thereby cutting energy consumption and cabling requirements, and increasing security and privacy. And with the negligible transmitter power output of just 1 mW (one milliwatt), a set of AA batteries will see you through a complete home-heating season – and with such a low power output, no health risks are posed either.
"As a manufacturer, we made the conscious decision not to set up our own cloud system, but instead use Apple's platform," said Ina Hirsch, Director Marketing, Eve Systems. "As a result, the user is guaranteed that their data remains absolutely private, and that no data on their comings and goings which is used for location-based control of the heating is recorded, evaluated, or shared with third parties – neither by Apple nor us." With Eve Thermo the user doesn't pay for the energy and cost saving with a loss of privacy either, which unfortunately is the case with almost all other major smart home platforms. Learn more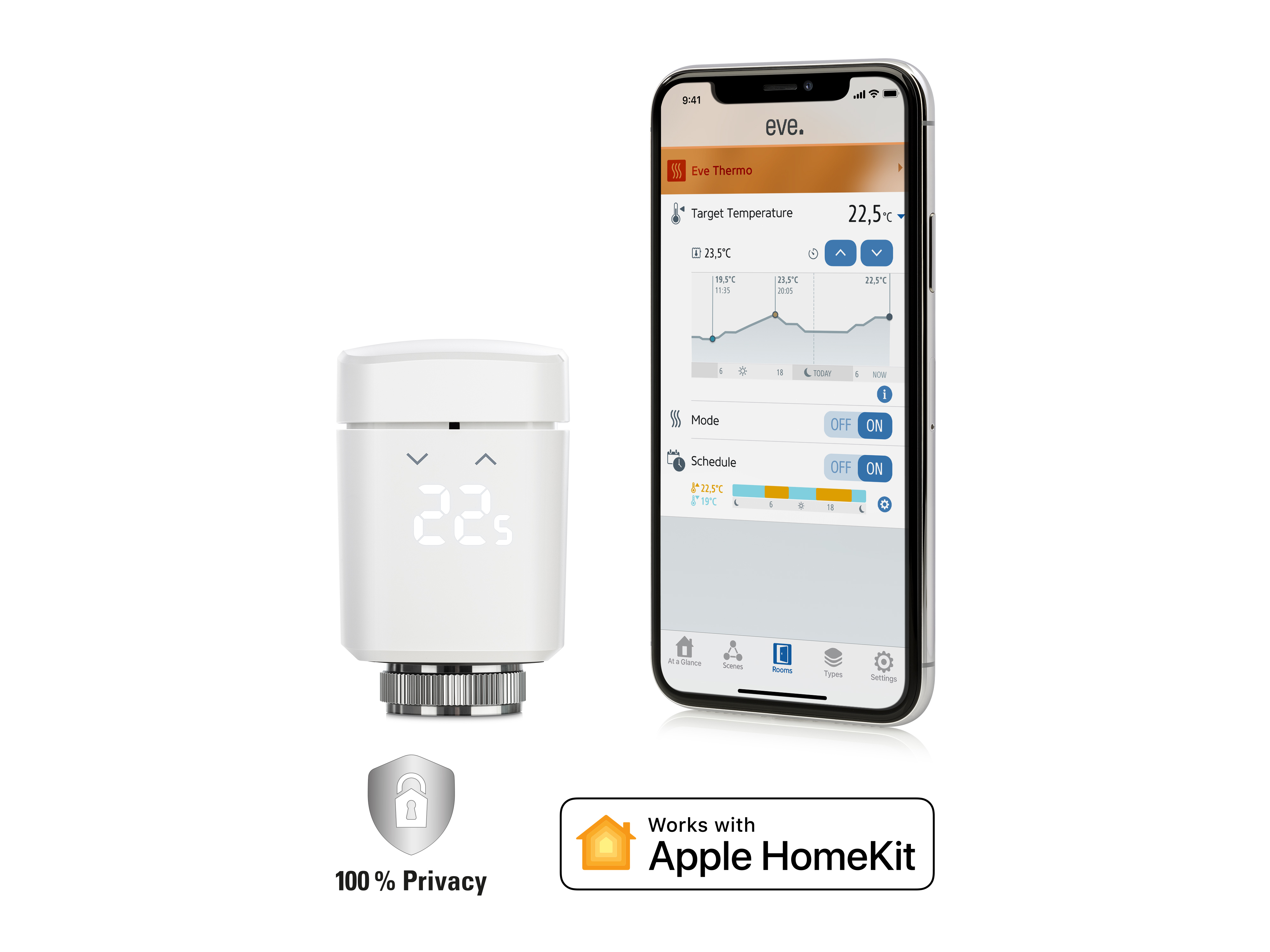 The software boasts extensive energy-saving functions. It all begins with schedules that are a breeze to add using the app. These control when comfort and energy-saving economy temperatures are to be set for workdays and days off. When a user is away from home, with an optional home hub (see above) the user's iPhone can communicate with Eve Thermo and control heating based on the user's location. The smart radiator valve then responds accordingly depending on whether the user is leaving or arriving home. In addition, the touch-sensitive display allows manual control at any time.
The entire package of functions is rounded off by a range of additional features. Eve Thermo detects when a window is open and pauses heating. If a user is about to take a long vacation, Vacation Mode lowers the temperature to a minimum that saves energy and prevents the home from cooling down. In addition, the app-controlled Child Lock prevents energy being wasted as a result of little fingers fiddling around with the controls. The app can also group several Eve Thermo valves together, allowing the user to lower the heating throughout the home just by asking Siri.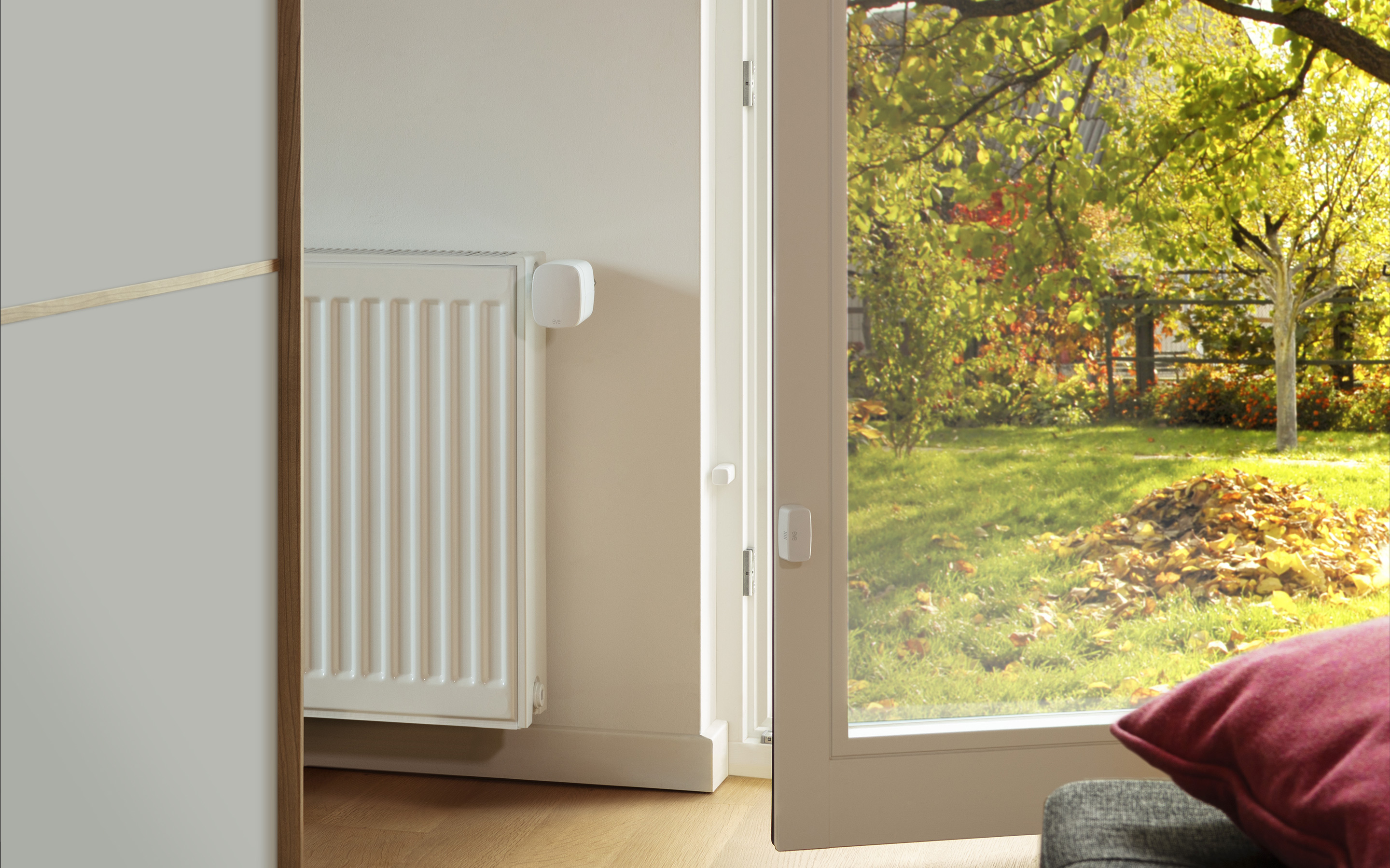 Being eco-friendly is fun
Together with smart plugs – such as the companion product Eve Energy – that offer app-based energy-consumption reports and cost forecasts, app-controlled smart radiator valves are among the most popular accessories in the smart home segment. Similar to how fitness trackers and pedometers worn on the wrist can be used to monitor and improve habits via an app, these smart home accessories make it fun to lead an eco-friendly lifestyle thanks to a positive user experience and uninterrupted home comfort.
"According to the German energy agency dena, heating and warm water account for 85% of the energy used in the home. If you turn down your heating by a single degree, you'll cut your energy bills by 6% in an instant," said Ina Hirsch. "A smart radiator valve offers you comfort without wasting energy, and lowers the temperature without your home freezing up – all automatically." Source: Federal Ministry for Economic Affairs and Energy (Germany)
Since the HomeKit technology used by Eve Thermo is already baked into the iPhone's operating system, the smart radiator valve can be operated completely seamlessly and intuitively thanks to the pre-installed apps and Siri. And when the user has a home hub, the advanced functions such as remote access and location-based control become available automatically. The Eve app, which as the front end to HomeKit does not require the user to log in or even create an account, features preset schedules for Eve Thermo covering many common scenarios that can be customized with just a tap or replaced entirely with personalized ones.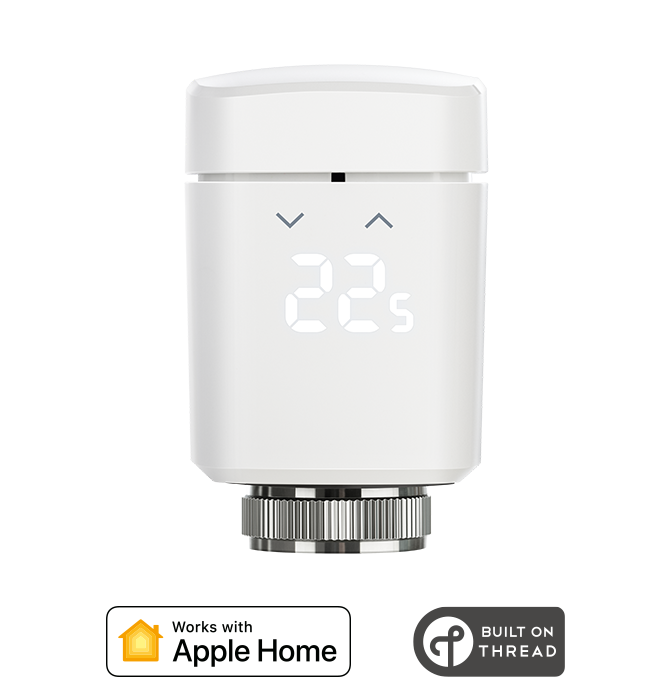 Smart Radiator Valve
Requires iPhone or iPad with the latest version of iOS/iPadOS
HomeKit, supports Thread
Add to cart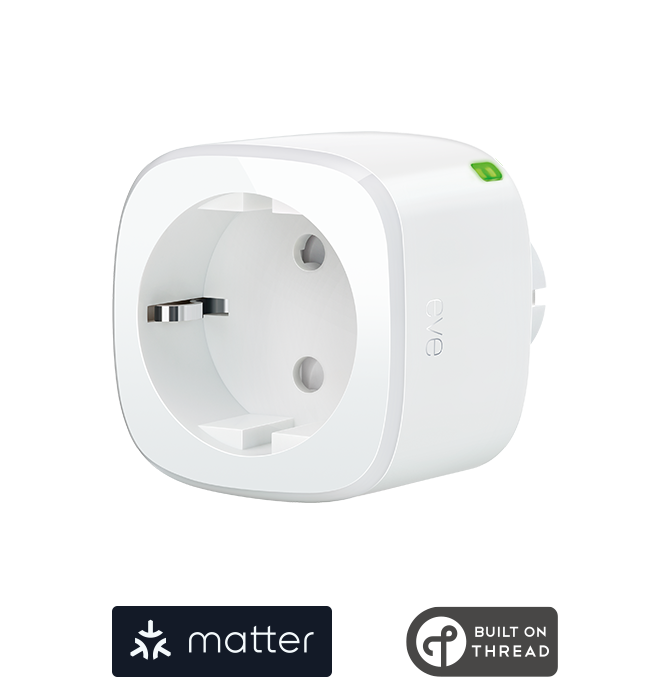 Smart plug
Requires iOS/iPadOS 16.4 (or later) / Android™ 8.1 (or later), Matter controller / Thread Border Router
Supports Matter & Thread
Add to cart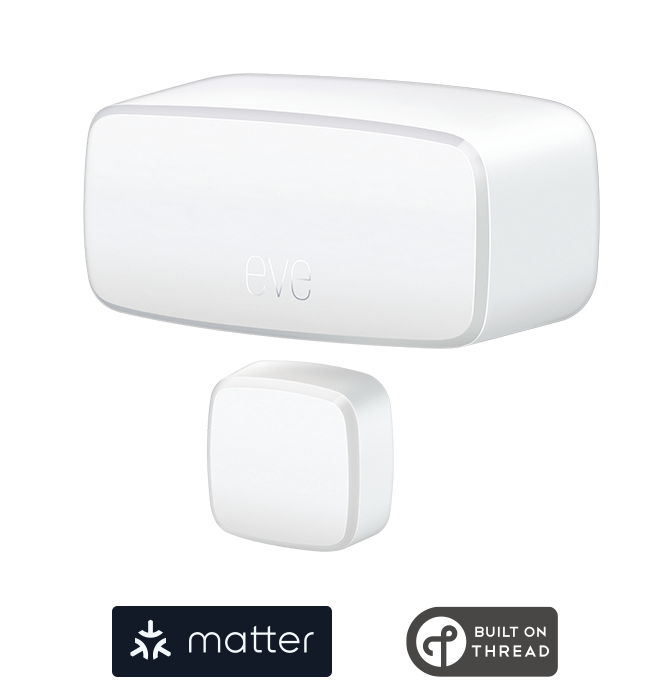 Wireless Contact Sensor
Requires iOS/iPadOS 16.4 (or later) / Android™ 8.1 (or later), Matter controller / Thread Border Router
Supports Matter & Thread
Add to cart