Automate your festive lights – based on presence
Dec 7, 2022 - by
Ina
- Comments
Make the holiday season magical by following our tips on how to create the perfect mood.
Switch on your festive lights as soon as motion is detected or the door is opened – no matter if it's for kids eagerly awaiting gifts, friends and relatives coming to visit or for when you arrive home after a long day.
To work your magic, all you need are a smart plug or a multi-plug outlet such as Eve Energy or Eve Energy Strip as well as a smart motion detector such as Eve Motion. If you want the lights to turn on when the door is opened all you need is Eve Energy and Eve Door & Window.
This type of automation requires a HomePod, HomePod mini or Apple TV 4 (and newer) as a home hub.
Bring in the holiday spirit – through motion
Plug your Christmas tree lights and/or other lights into Eve Energy. Position Eve Motion where you want any movement to turn on the festive lights (in our example we use the entrance hallway). In our example, we only want the lights to switch on when it's dark outside. Adding a time also works just as well, or you can just not set any time conditions at all. Now it's time to get going: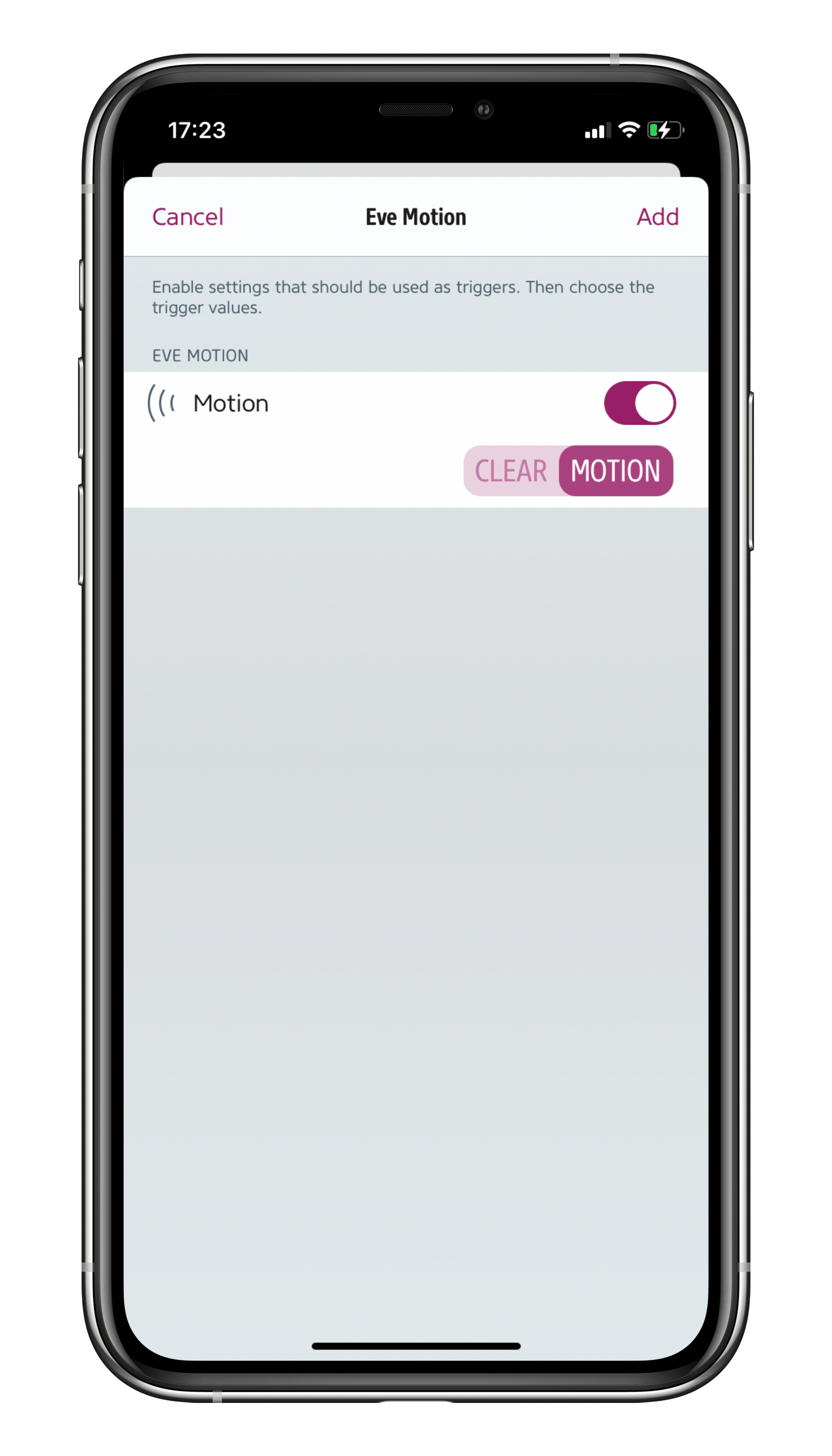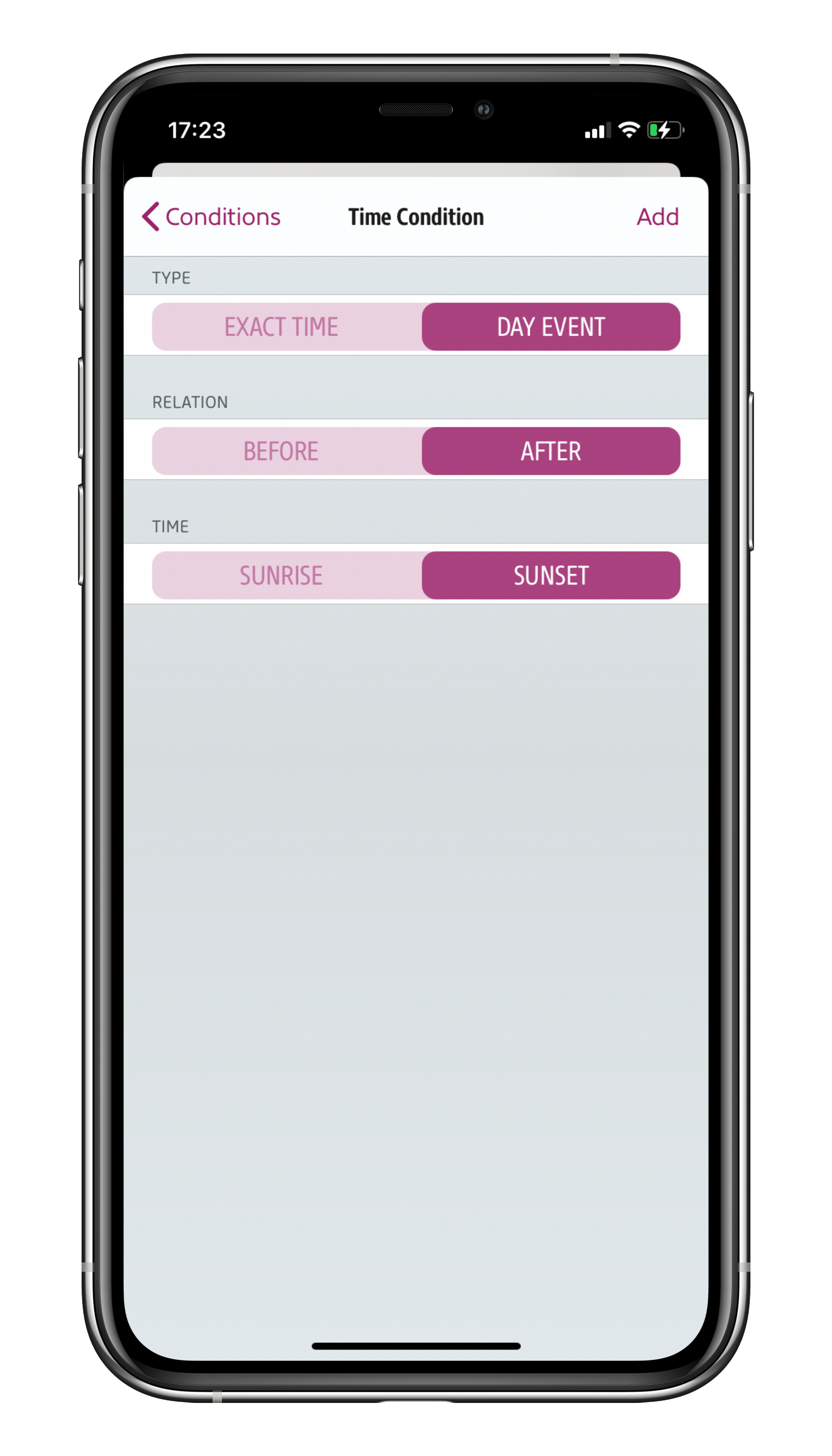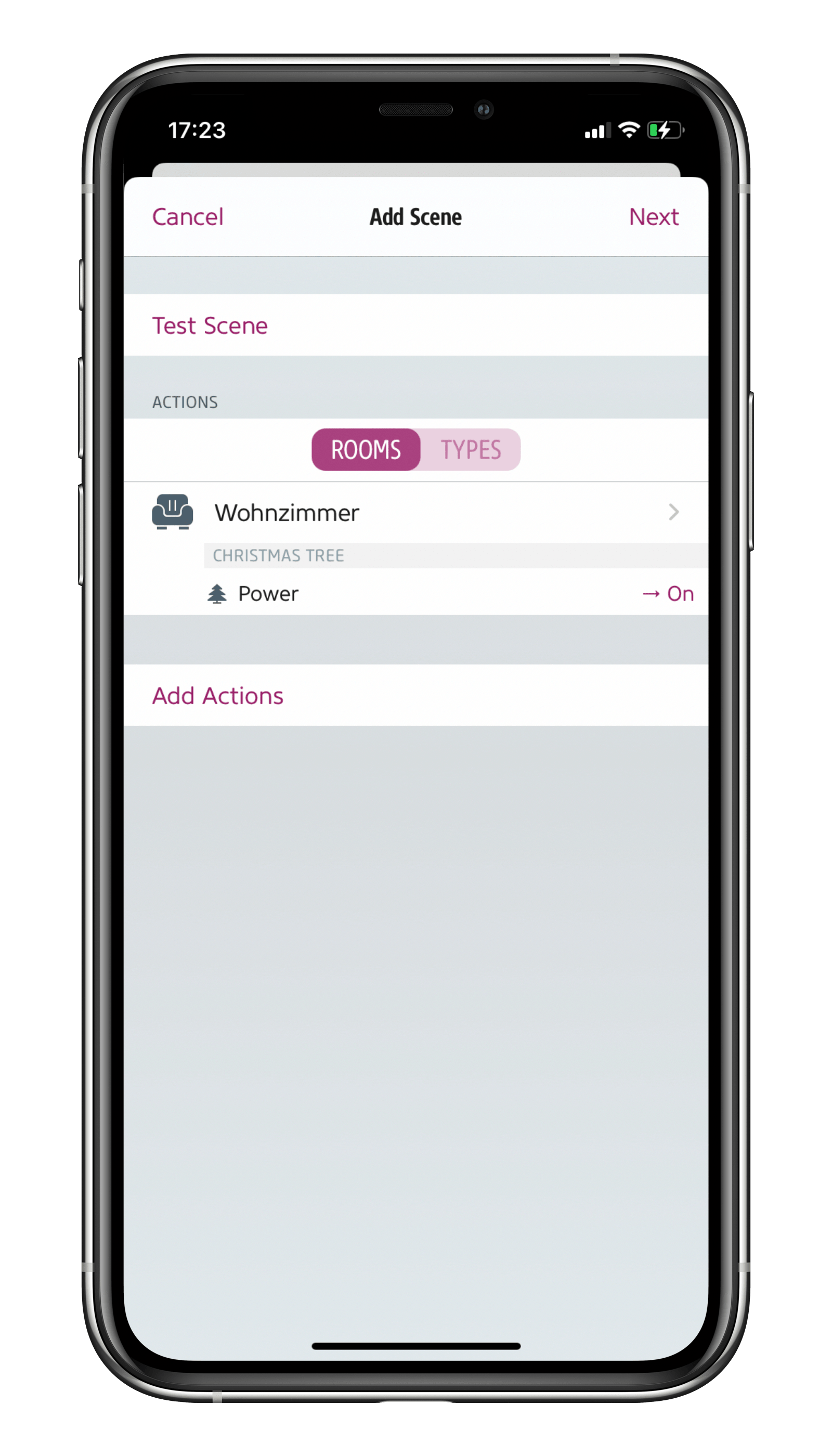 From now on, a festive holiday mood will flood your home as soon as Eve Motion detects that it's dark outside and someone enters your home.
To switch off your festive lighting whenever you want, create another scene called something like "Holiday mood off":
Automation > Add Scene > Add Actions > (Room) > Eve Energy: Power off > Add
You can also set up a rule that not only turns on your festive lighting, but also switches it off again if no motion is detected for a while. However, as the motion detector is located in a different room, it's best to switch off the lights using Siri or the app. Just say "Hey Siri, holiday mood off" and everything will switch off. Alternatively, go to Automation and add a timer that activates the scene every day at a specific time.
Have a magical holiday season – with Eve!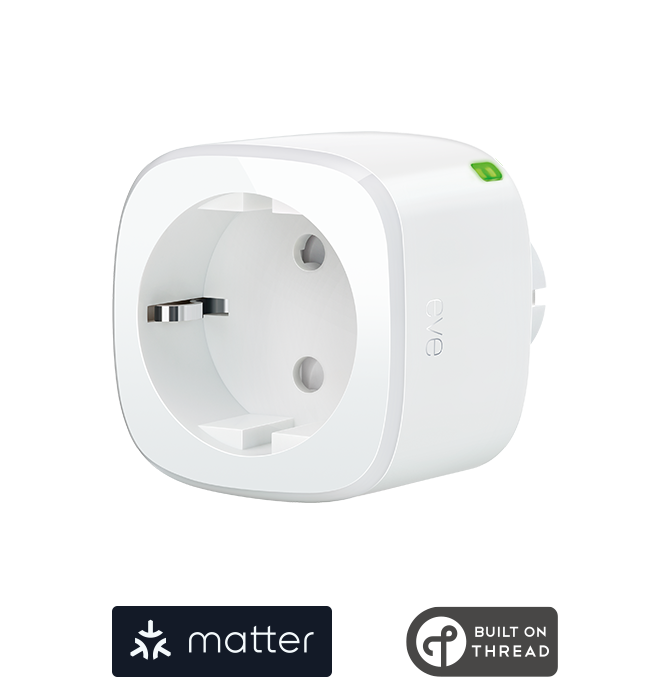 Smart plug
Requires iOS/iPadOS 16.4 (or later) / Android™ 8.1 (or later), Matter controller / Thread Border Router
Supports Matter & Thread
Add to cart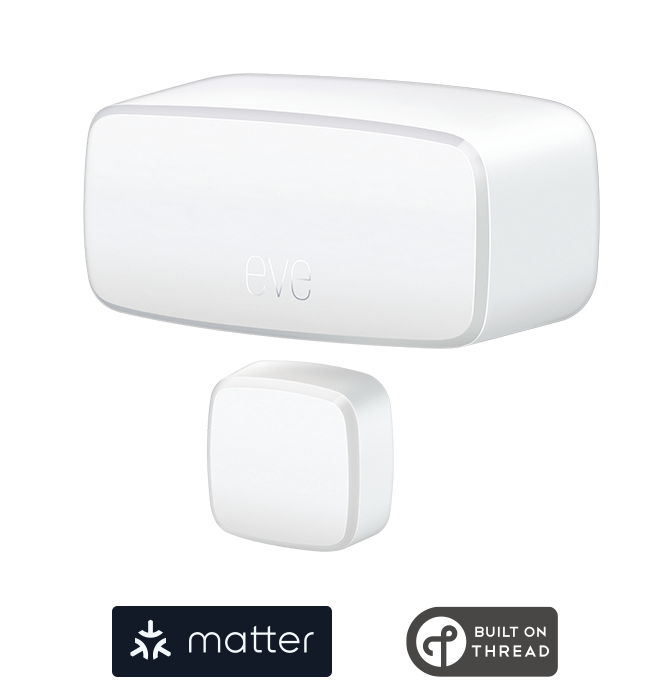 Wireless Contact Sensor
Requires iOS/iPadOS 16.4 (or later) / Android™ 8.1 (or later), Matter controller / Thread Border Router
Supports Matter & Thread
Add to cart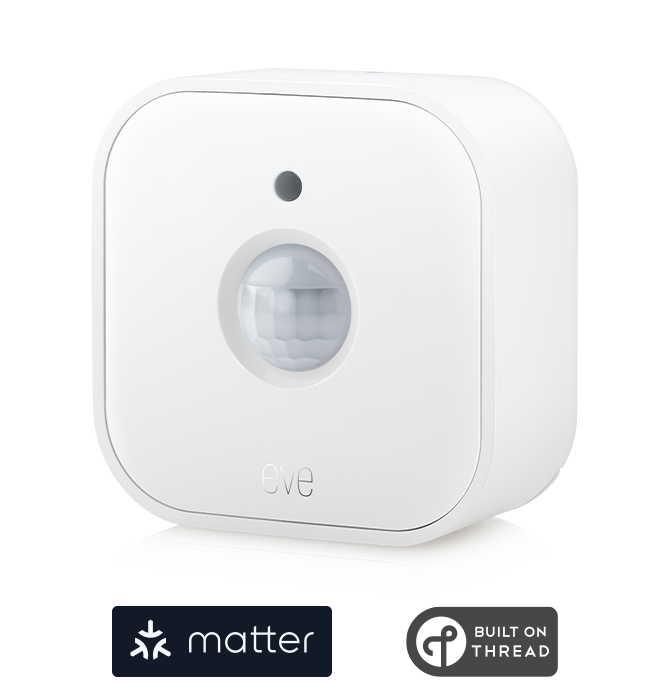 Wireless Motion Sensor
Requires iOS/iPadOS 16.4 (or later) / Android™ 8.1 (or later), Matter controller / Thread Border Router
Supports Matter & Thread
Add to cart