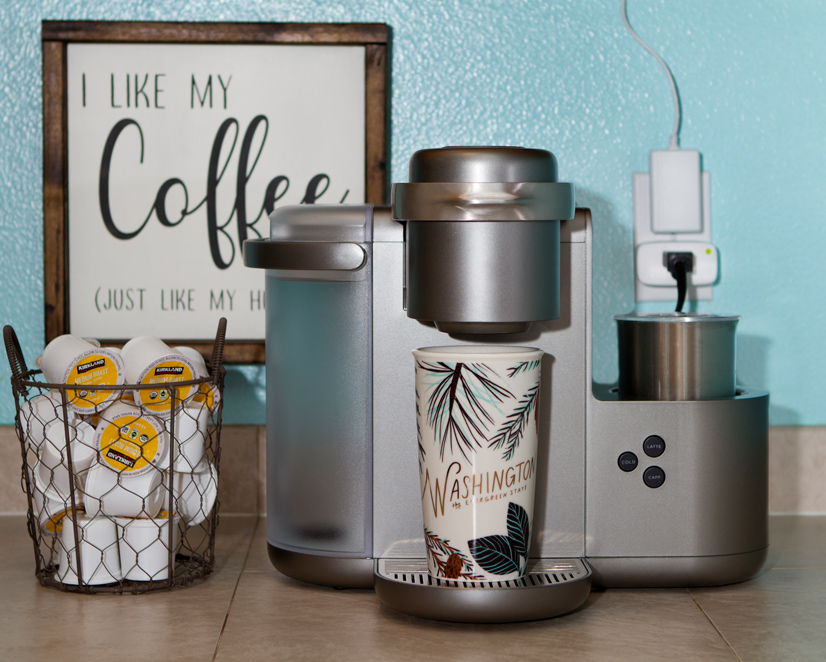 Lighting the Way to a Peaceful Routine
Nov 25, 2020 - by
Guest
- Comments
Learn how to enhance your morning routine and make your daily life run more efficiently with a couple a of simple automations.
Walking downstairs in the early morning hours carrying your sleepy toddler doesn't seem like a daunting task... until you realize the light in your stairway burnt out and you're suddenly left in complete darkness feeling for the next steps with your feet. That is exactly what happened to me last week. In fact, it's happened several times in our new home either when my hands are full or in the evening when I'm arriving to my dark house. I'd been mulling over different ways to make my daily routine smoother when I remembered several of Eve's HomeKit-enabled products. I decided to create some awesome automations with the Eve Light Strip, Eve Motion, Eve Energy and Eve Door & Window.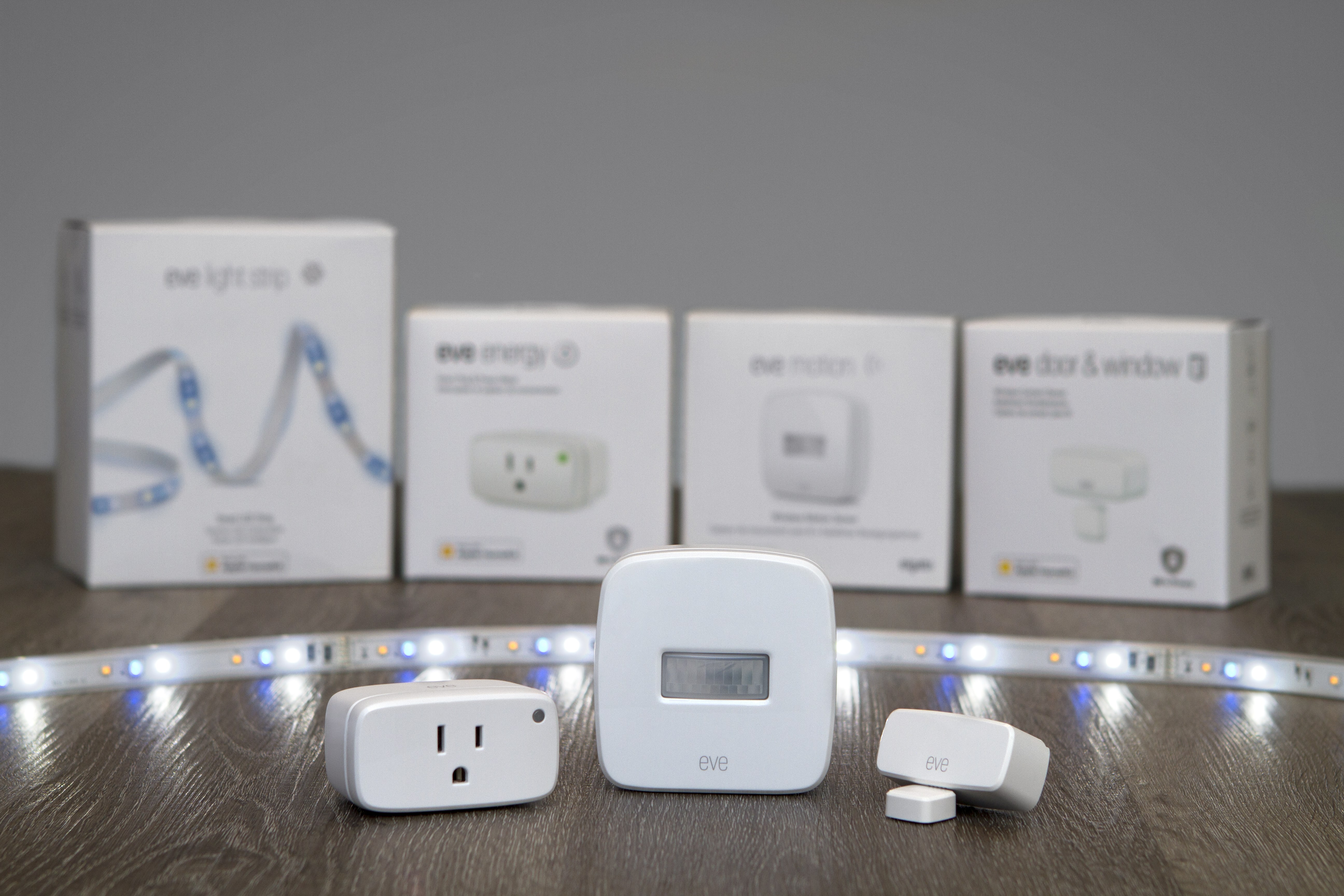 Enhancing My Morning Routine
I wanted to create a dimly lit, peaceful atmosphere in the mornings when I bring my daughter downstairs to start the day. I wanted to be able to see where I was walking without blinding her first thing in the morning, and without having to feel for light switches in the dark.
The best solution for soft (yet powerful), indirect lighting for my kitchen was to install an Eve Light Strip along the top of my cabinets. Because my cabinets reach a bit longer than the light strip's 6.6 ft span, I also ordered an Eve Light Strip Extension to uniformly light the entire kitchen. The extension was incredibly easy to install! I simply had to plug them into the end of the main light strip, turn Eve Light Strip back on, and they immediately synced with the main light strip.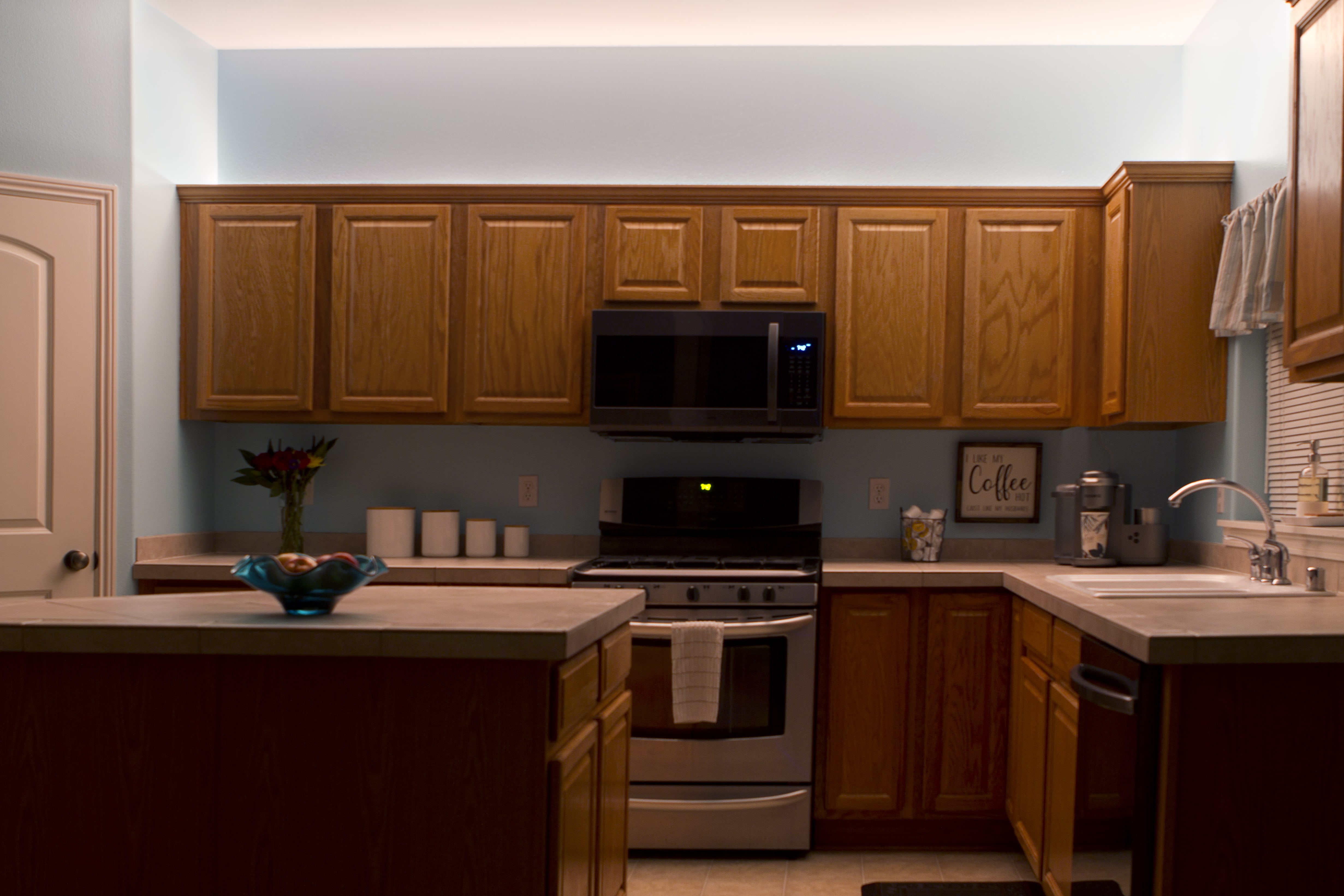 Can it actually be a peaceful morning without hot coffee? Of course not! I plugged my espresso machine into Eve Energy so I could add it to my automations as well. I absolutely love how small and discreet the new Eve Energy is! I can now easily have two Eve Energy on the same outlet if I wanted.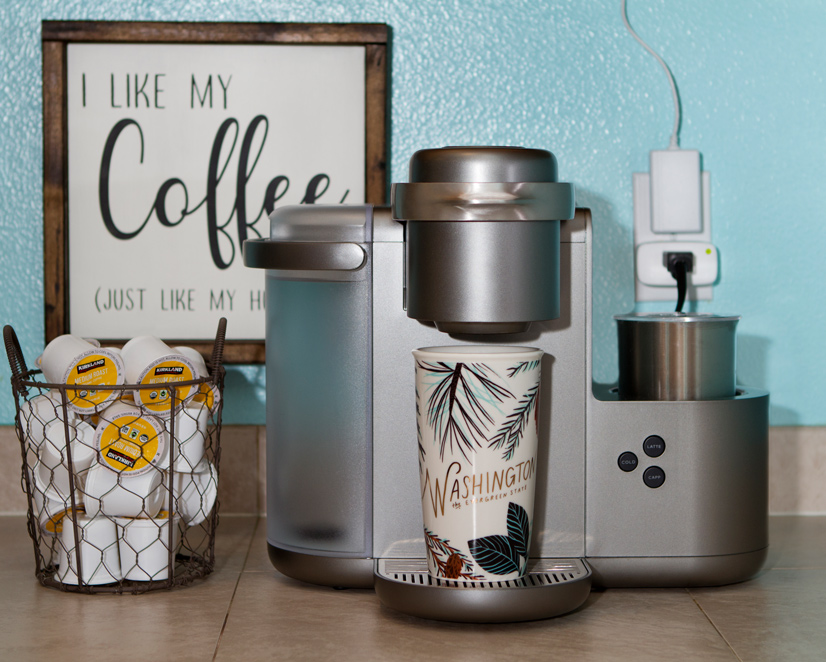 Once I installed Eve Light Strip and Eve Energy, I wanted them to both turn on as I came down the stairs in the morning, which is where the Eve Motion sensor comes into play.
As all Eve products, the motion sensor was a breeze to set up. I have a small ledge in my stairwell which is the perfect place for the motion sensor to sit while facing the top half of my staircase. Now after taking my first step down the stairs in the morning, my kitchen dimly glows, lighting the staircase with warm tones, while my espresso machine is warm and ready to go.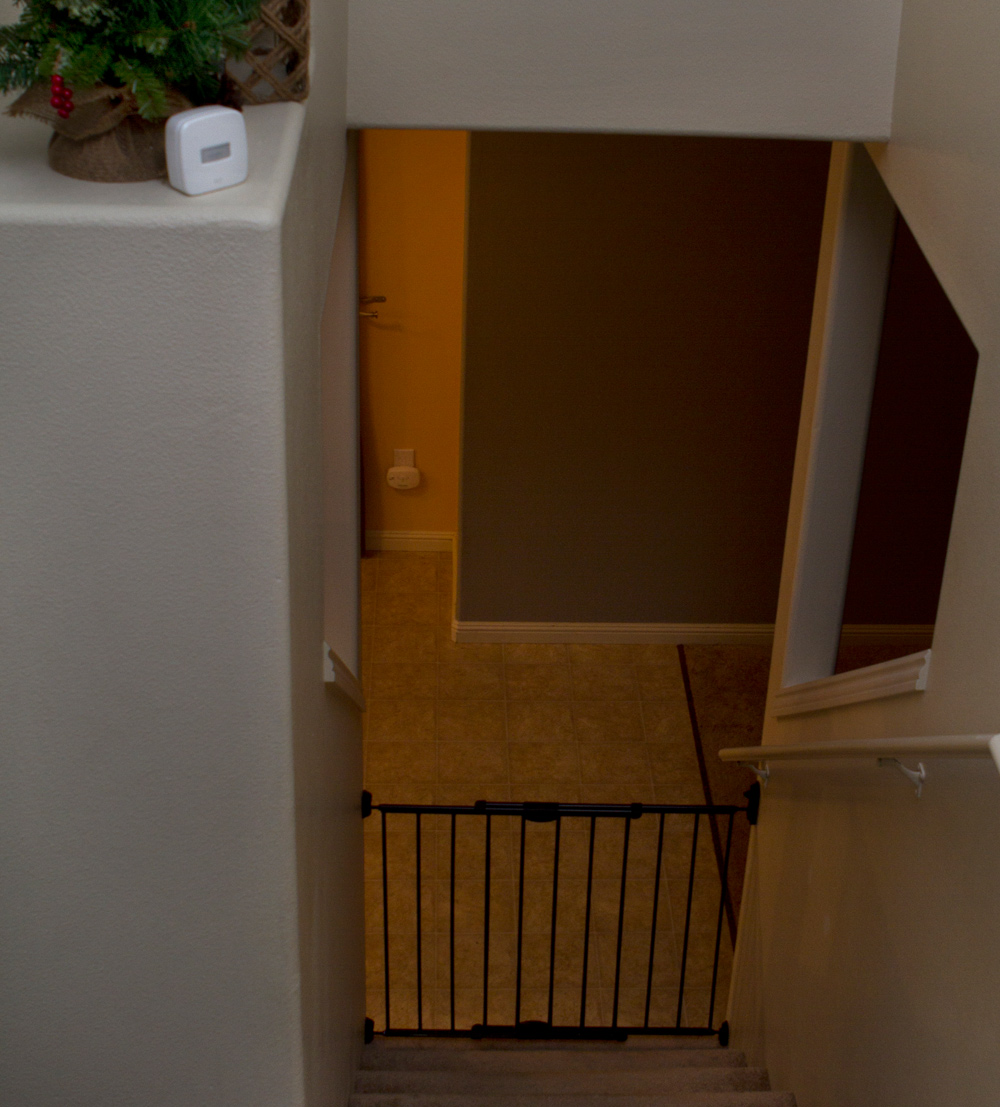 Turn on Cabinet Lights and Coffee Machine with Motion at an exact time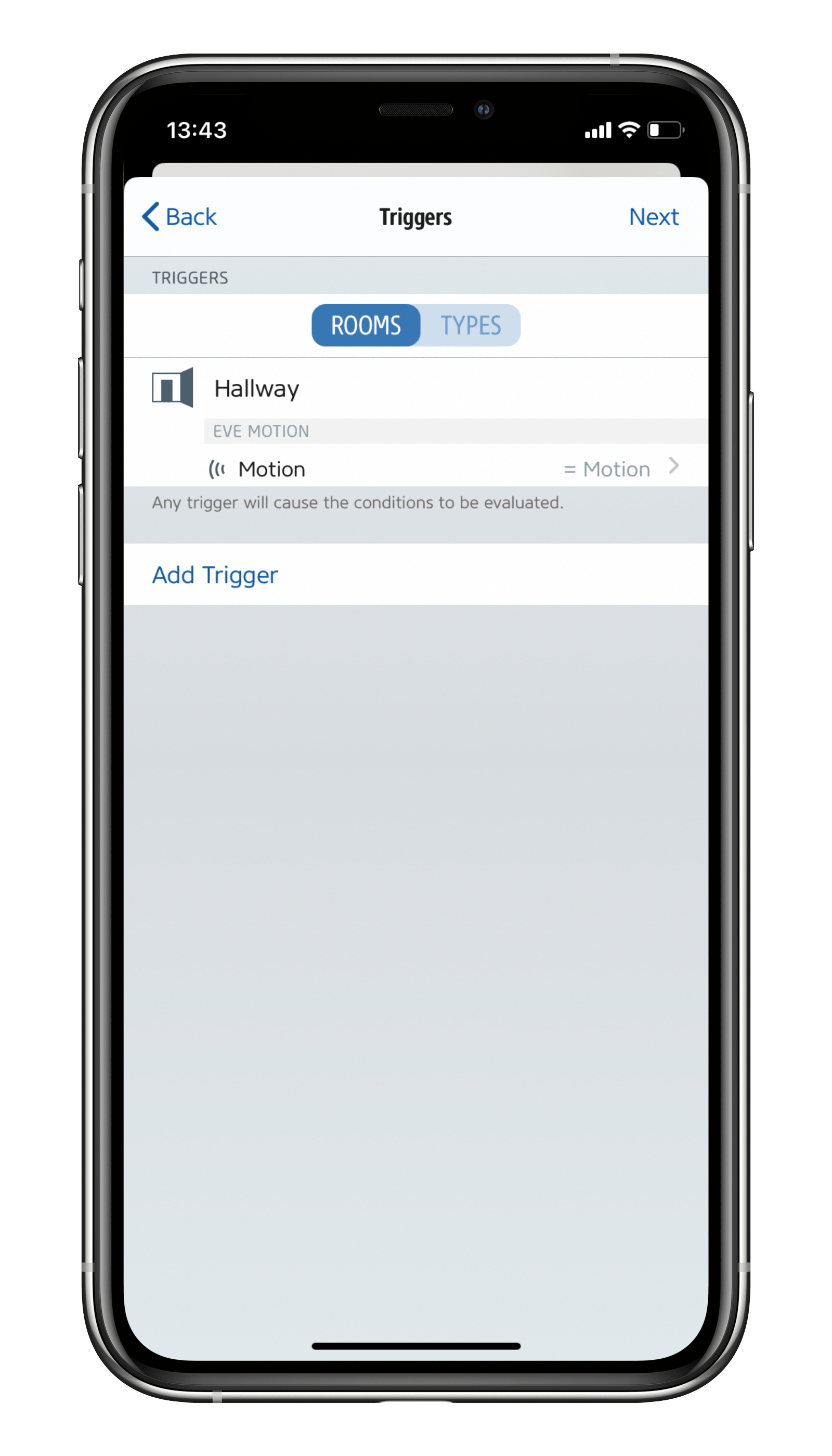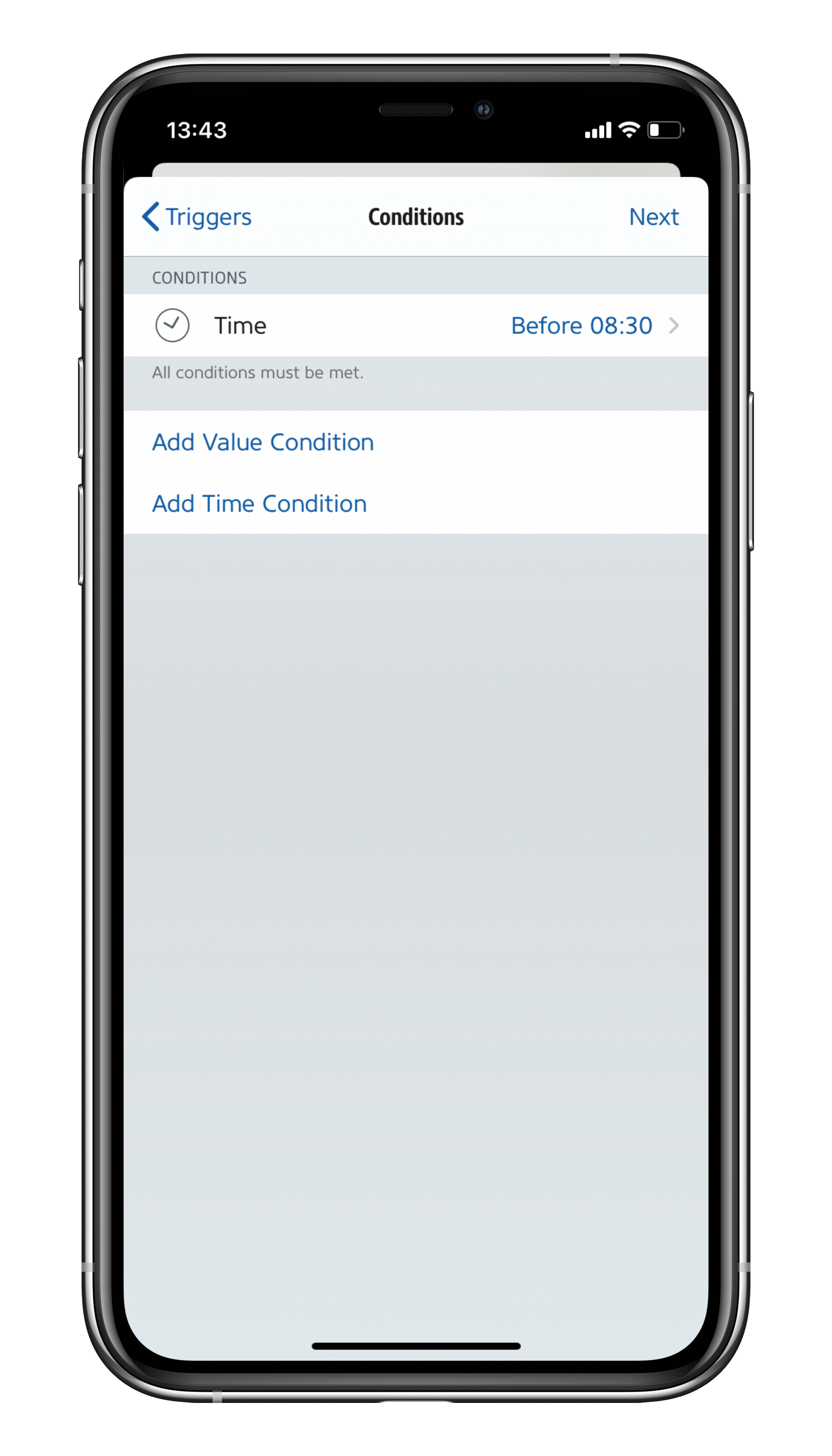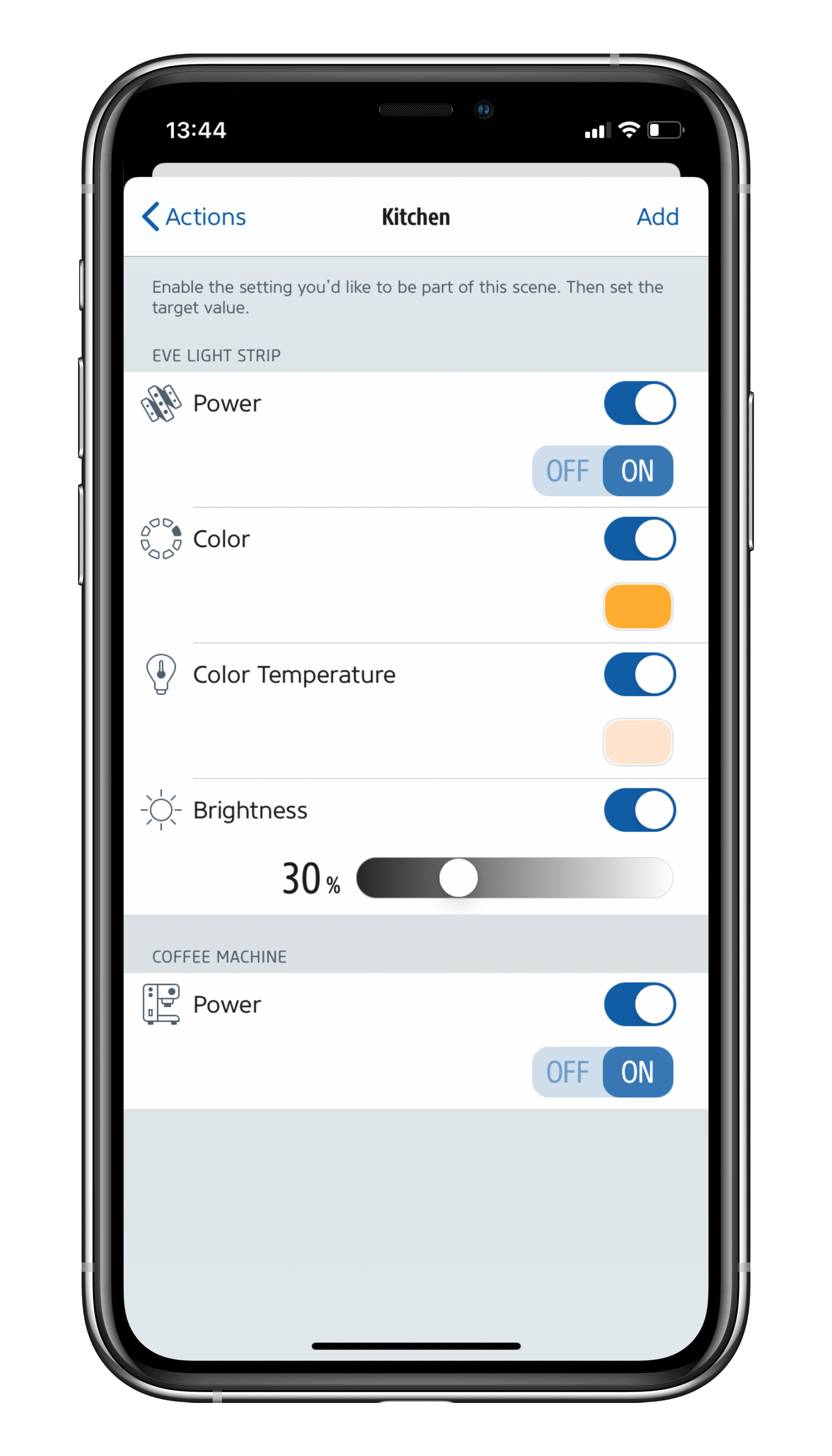 For a night time automation I created another scene called "Quiet Night" without the espresso machine, and a motion rule for after sunset.
Simplifying My Day to Day
I absolutely love my morning automation and I wanted to expand on it! Especially now with Daylight Savings Time, since it begins to get dark around 4:00 PM. We don't have any nearby lights or switches when we enter our home via the garage, so we were always left fumbling around for lights in the dark. I set up another automation for when we arrive home that turns on the Eve Light Strip in the kitchen and a lamp in our living room (connected to another Eve Energy) simply based on the location of our iPhones. Now when we get home our entire downstairs is already lit so I can walk in with confidence and let my daughter run around immediately.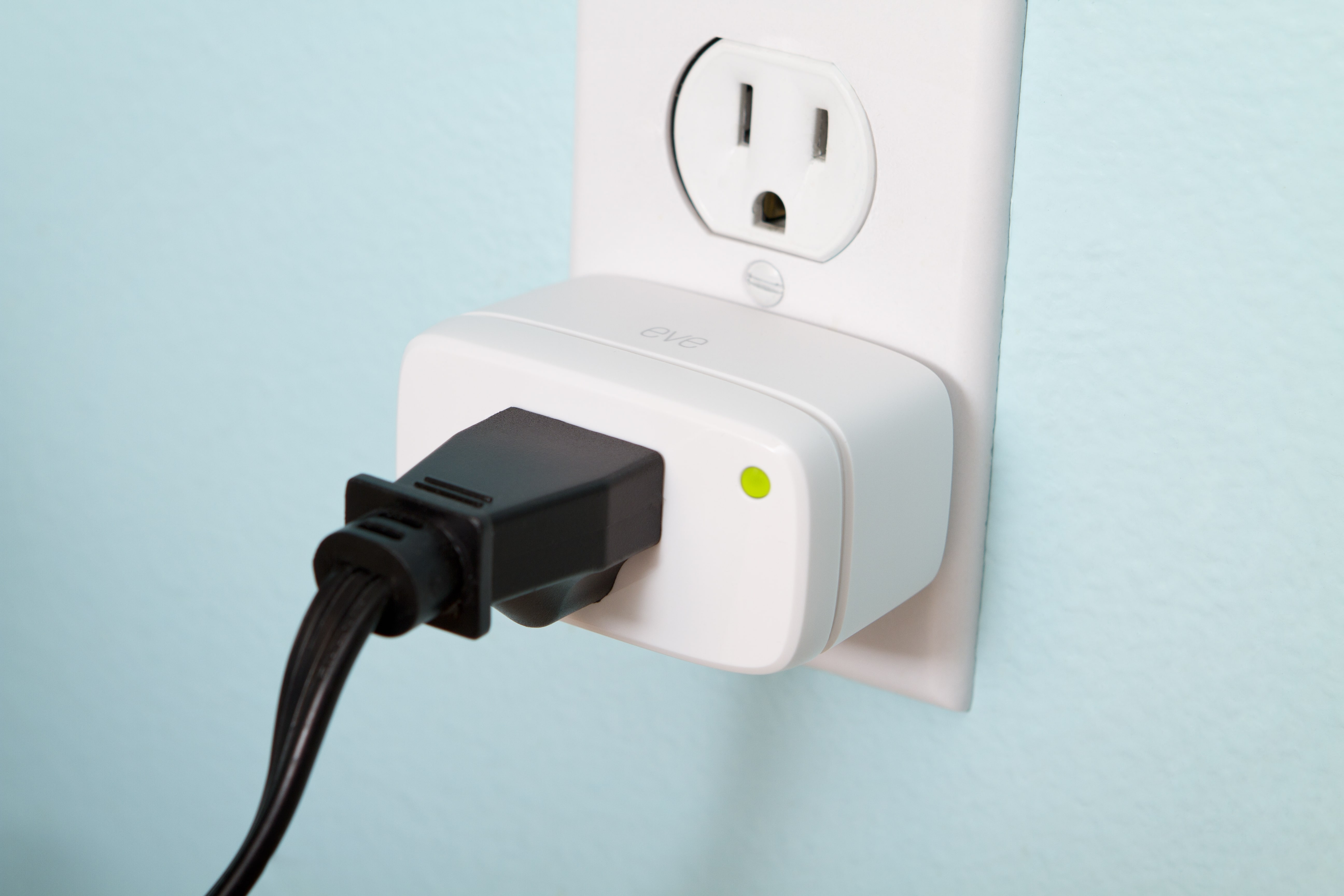 With Eve Light Strip being the first accessory to support iOS 14's new Adaptive Lighting feature, I know that the color will be perfect no matter what time we arrive home. Adaptive Lighting allows Eve Light Strip to automatically adjust color temperate throughout the day. In the morning, the light strip glows with a warm hue, similar to a soft sunrise. As the day progresses, the lights gradually transition into cooler tones, then back to warmer tones again at night. I don't have to ever change the colors throughout the day, the light strip does it for me!
My husband and I also often like to relax on our back porch watching the sunset or unwinding in the hot tub under the stars. We typically turn all the lights off before heading out, and if it's dark outside we have to walk back in with a flashlight before finding our way to the lights again. To solve this issue we've installed an Eve Door & Window contact sensor on the back door. We now have an automation running that will turn on the light strip in the kitchen when we open the door after sunset. Not only can the sensor trigger automations, but it can also send me notifications if my daughter somehow opened the door without me knowing which is a major plus!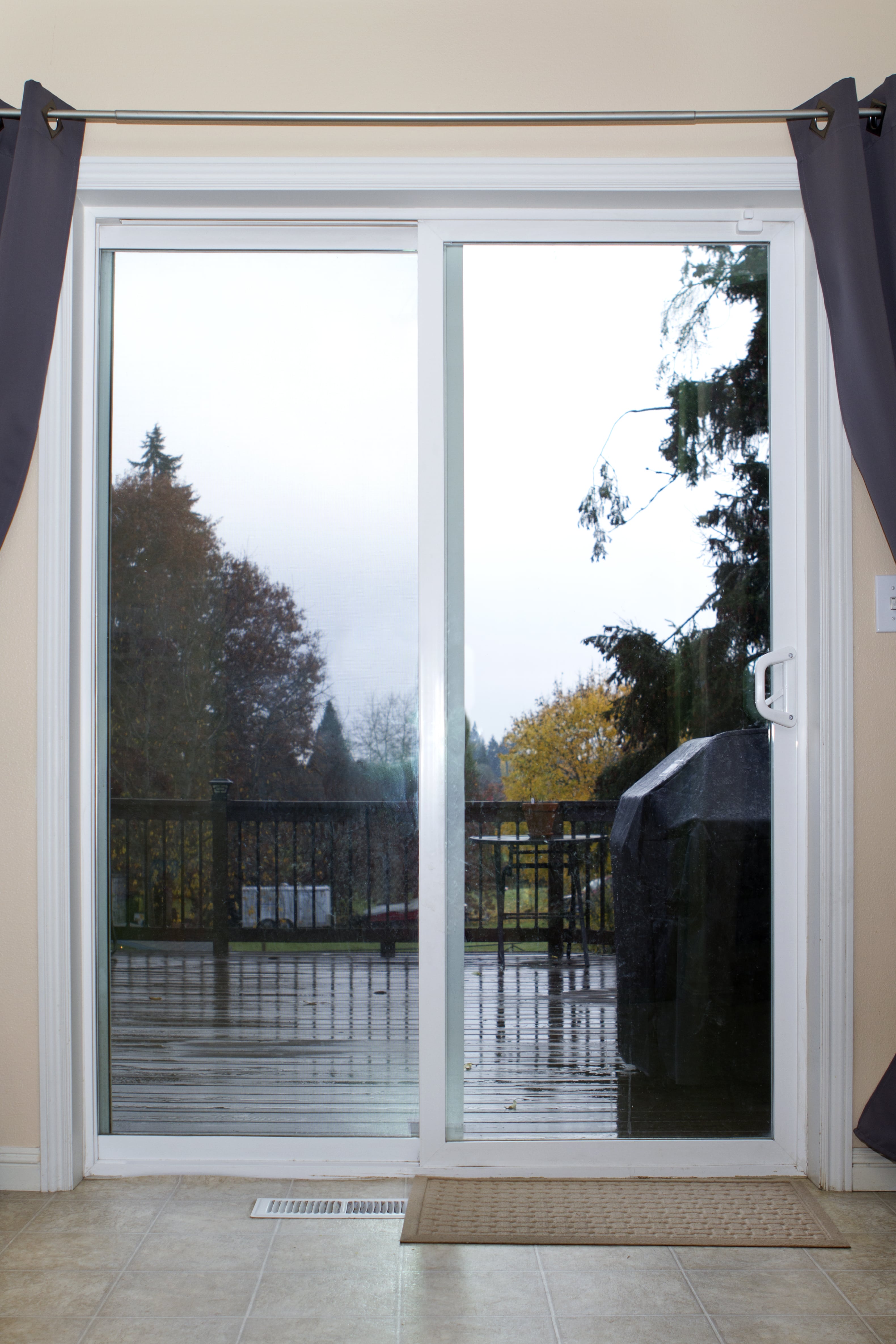 Turn on Lights When Arriving Home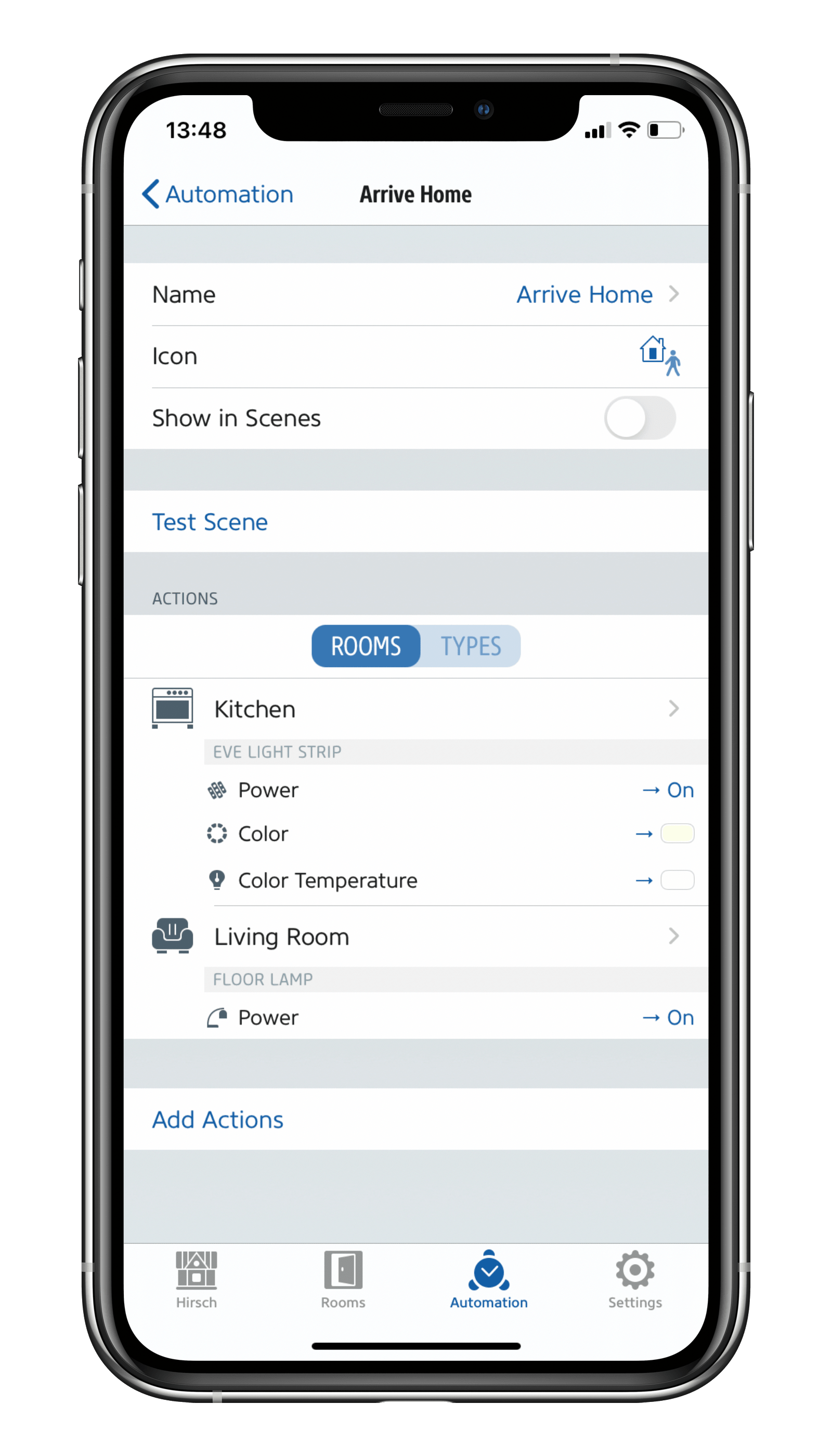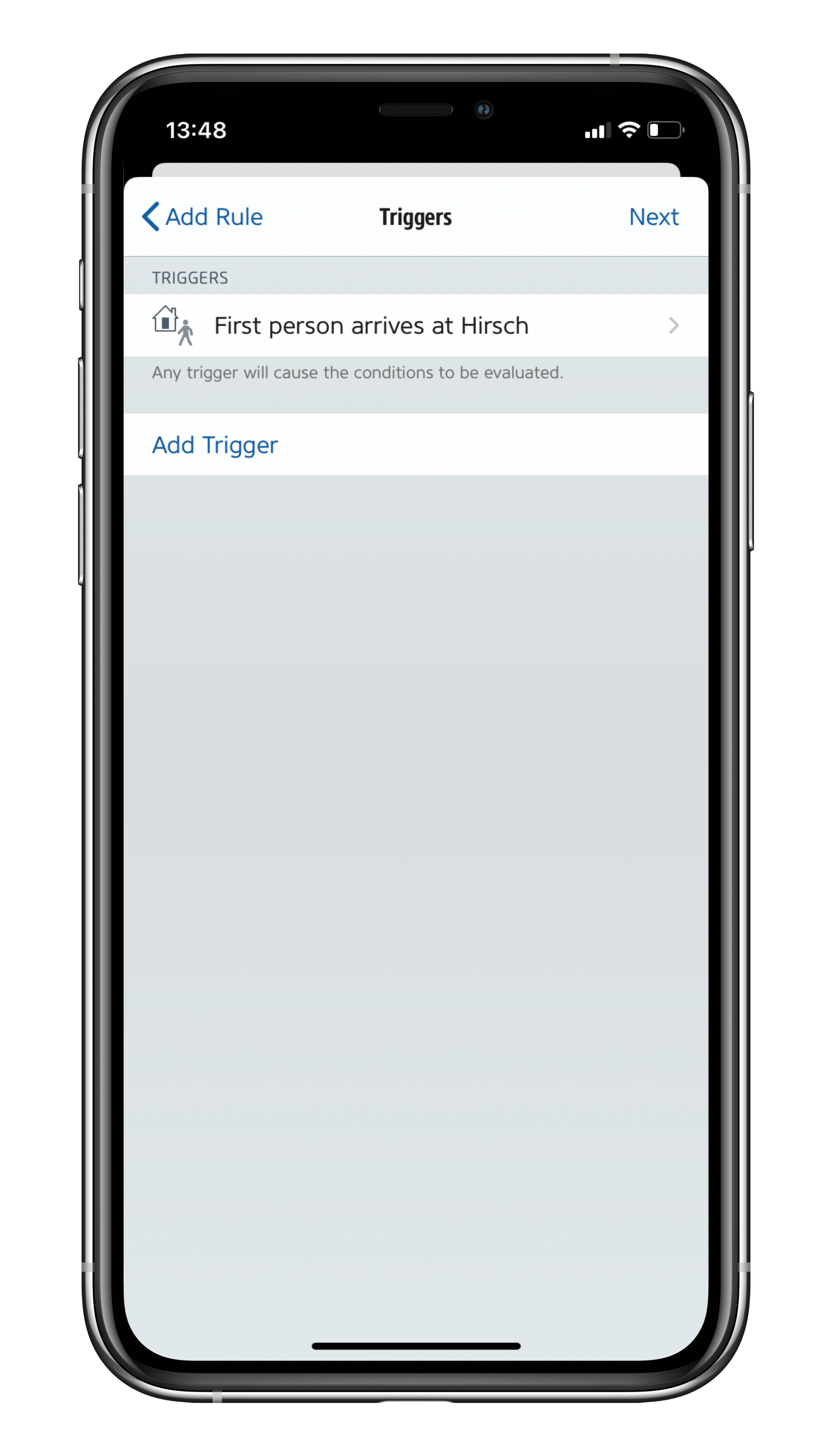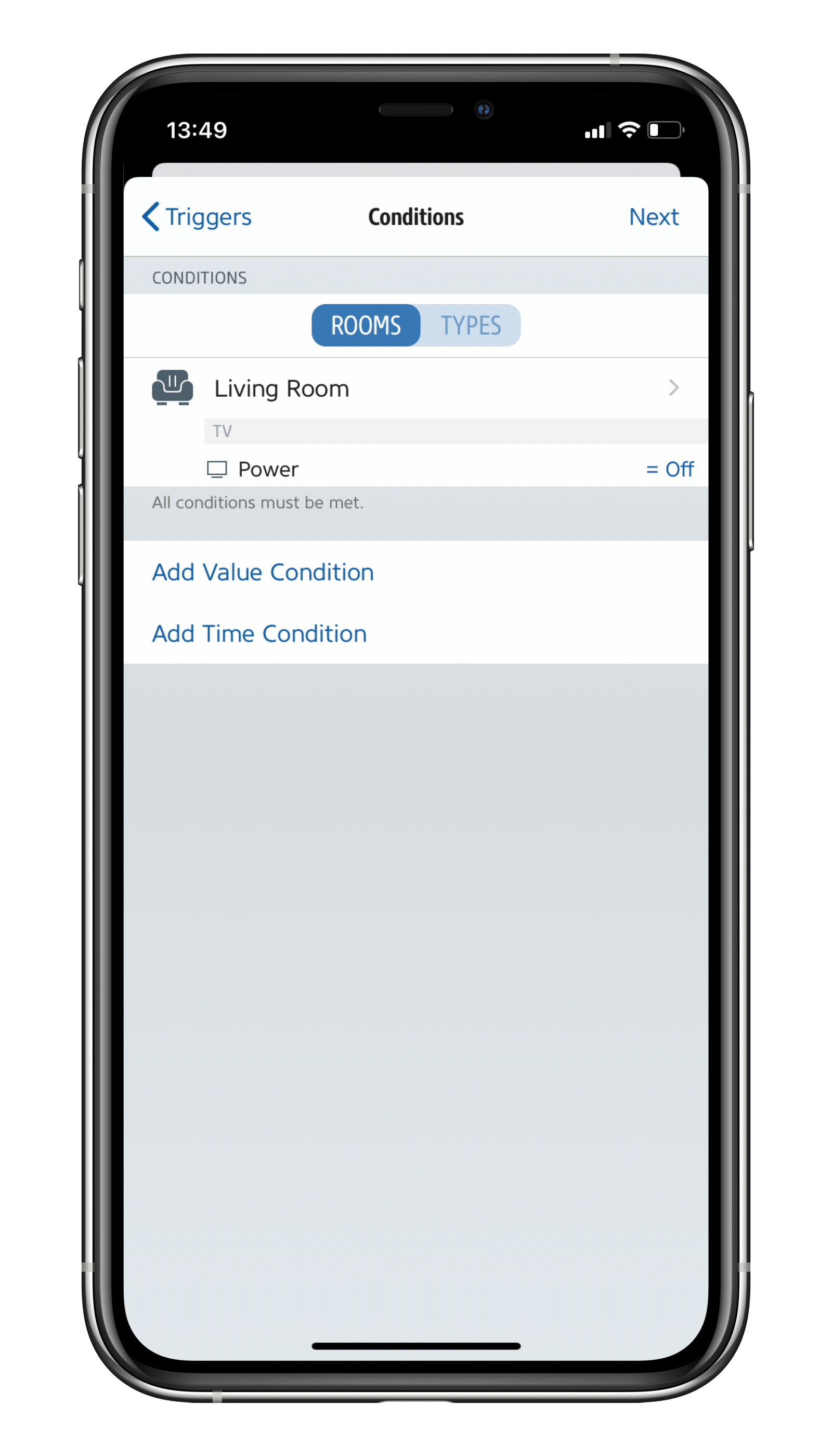 This automation will now turn on specific lights when we arrive home only if the TV is turned off. This will be great for nights we have babysitters, so that all the lights don't come on if they are in the middle of a movie when we arrive home. I also created a similar automation for when we leave home, as long as there is no motion detected on our Eve Cam in the living room.
Turn on Lights When Door is Opened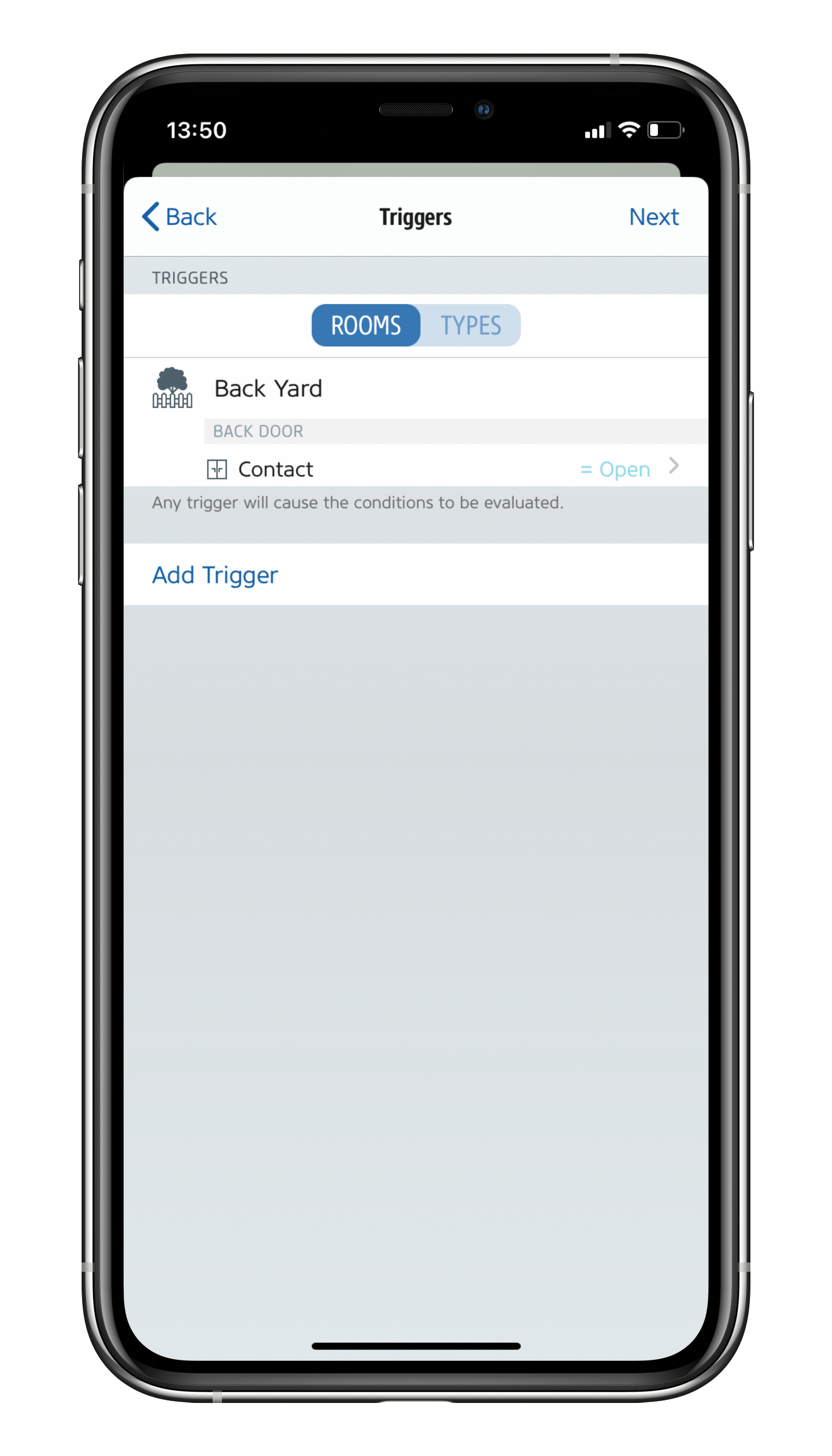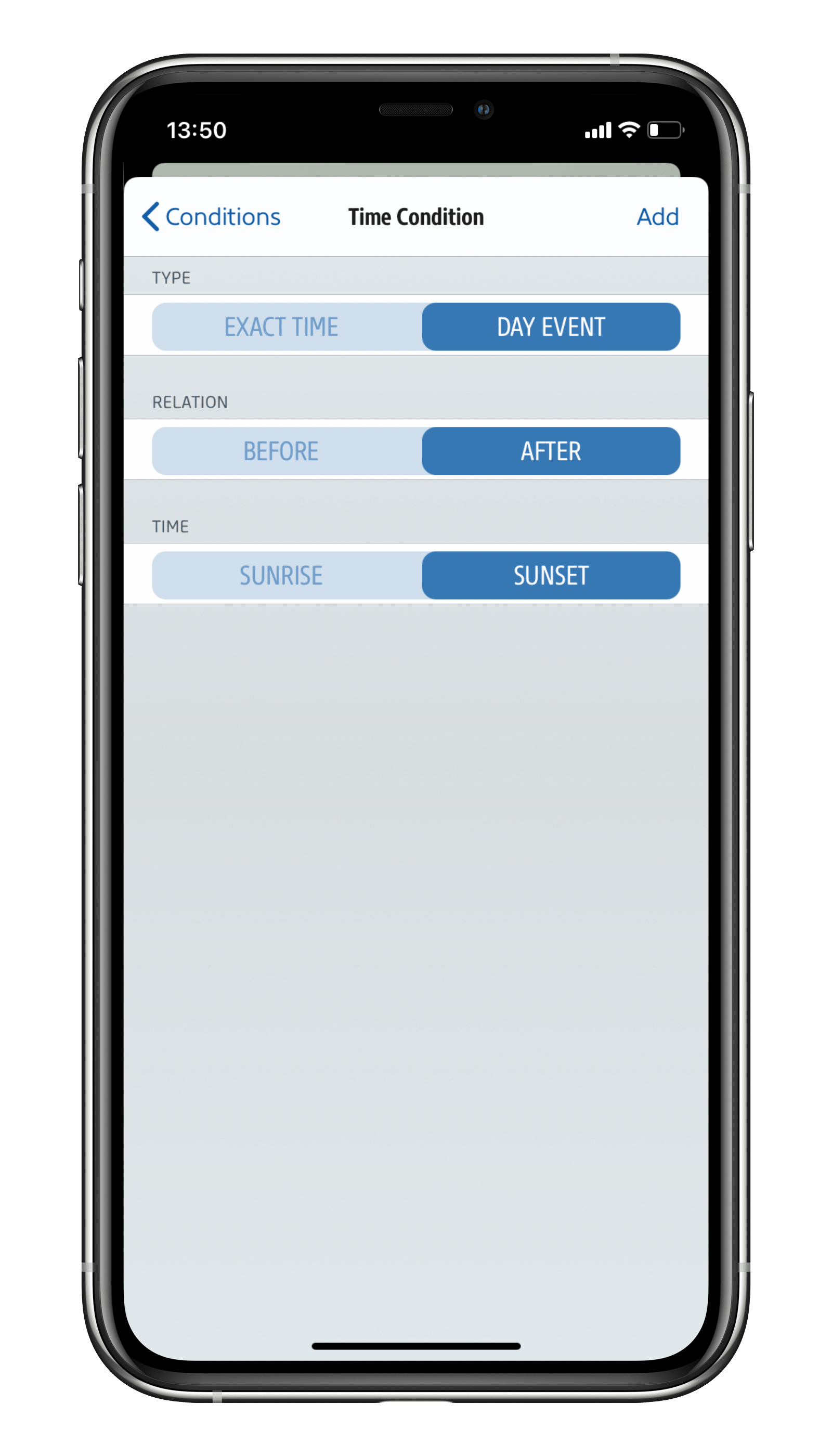 Hopefully you can find some peace as well with these simple automations. As a mom, every little bit helps and I honestly didn't understand just how much I needed these automations in my life to make my daily routine run more efficiently!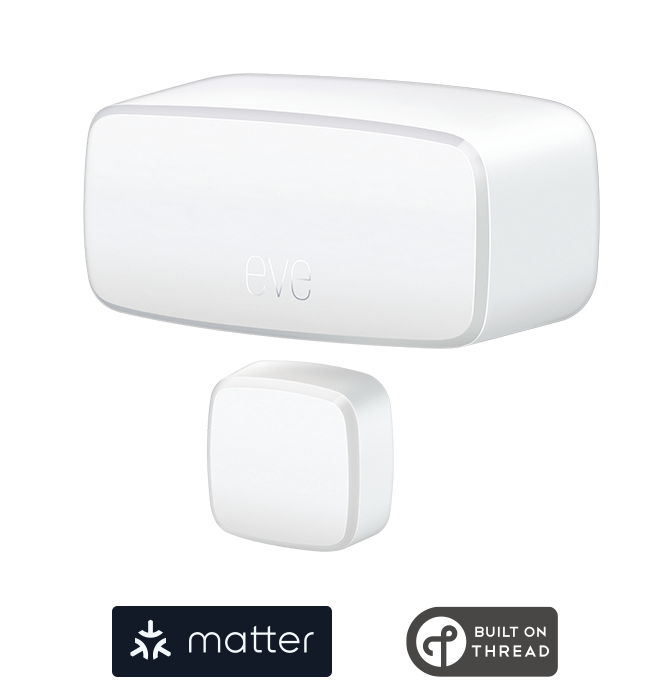 Wireless Contact Sensor
Requires iOS/iPadOS 16.4 (or later) / Android™ 8.1 (or later), Matter controller / Thread Border Router
Supports Matter & Thread
Add to cart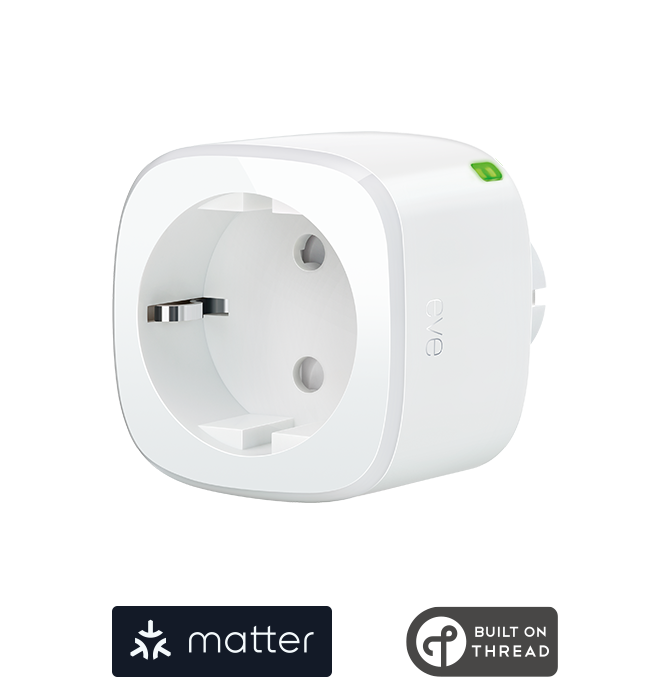 Smart plug
Requires iOS/iPadOS 16.4 (or later) / Android™ 8.1 (or later), Matter controller / Thread Border Router
Supports Matter & Thread
Add to cart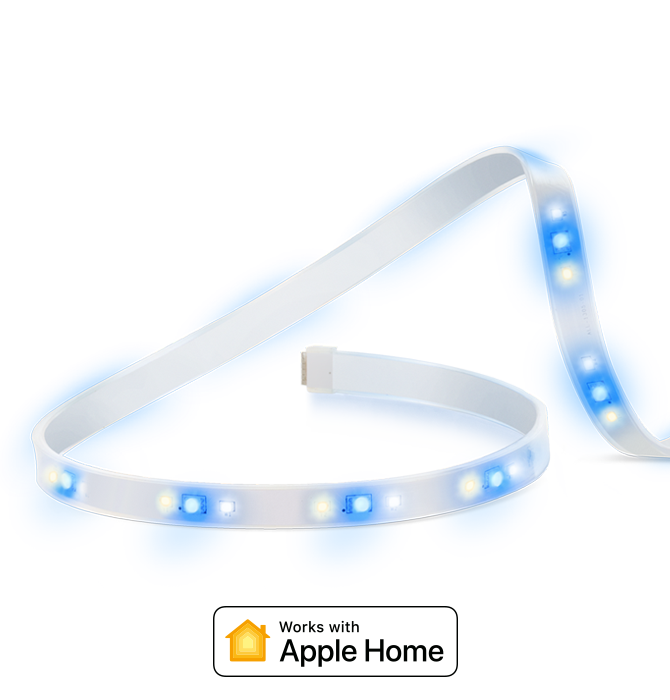 Smart LED Strip
Requires iPhone or iPad with the latest version of iOS/iPadOS, Wi-Fi (2.4 GHz 802.11b/g/n)