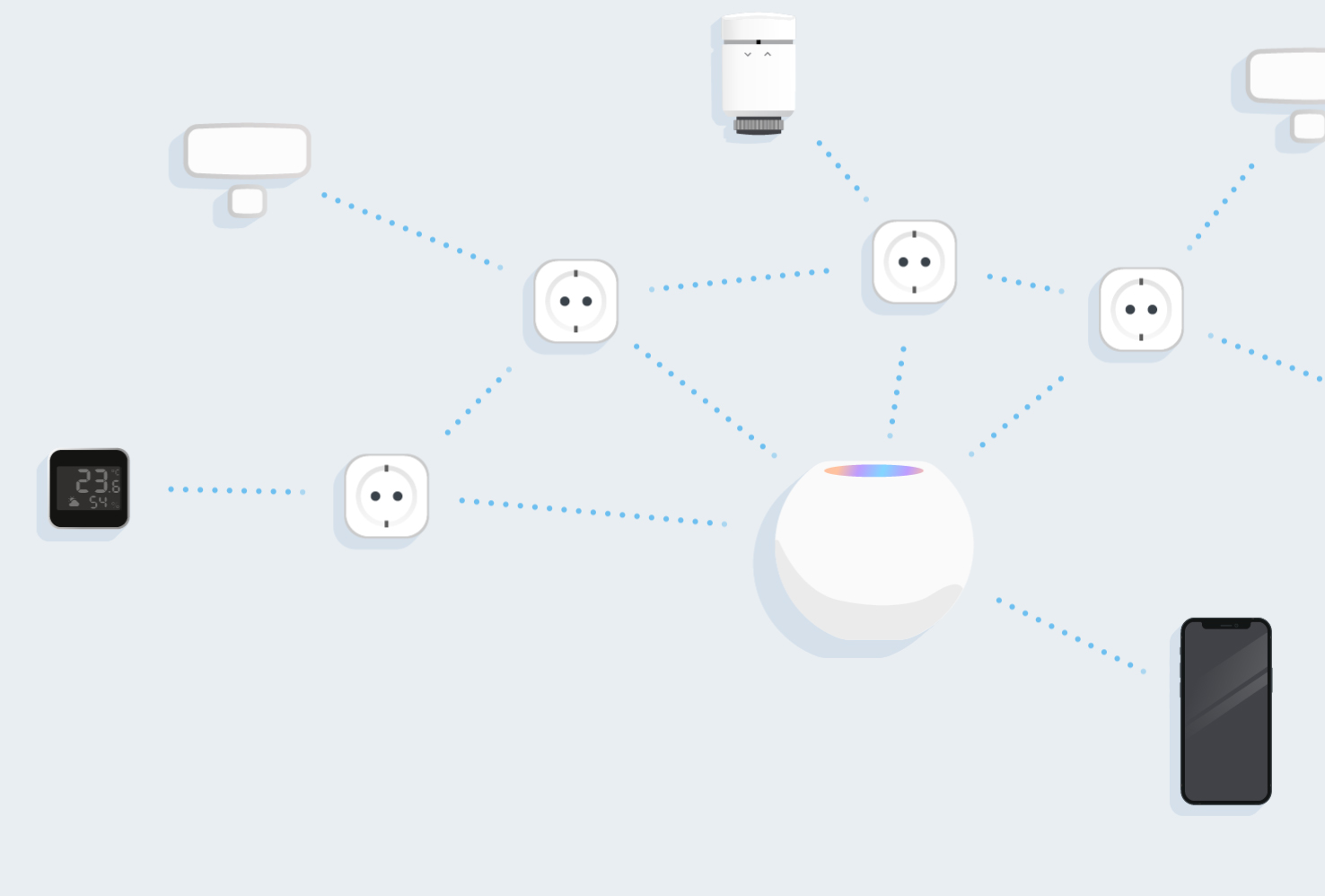 How to increase the reach of your Eve accessories
Oct 28, 2021 - by
Lars
- Comments
Impeccably interconnected with Thread
More and more Eve accessories are supporting the Thread networking standard, enabling you to create a mesh network so your devices can talk directly to each other. Simply use any wall-powered Eve accessory, such as Eve Energy, and it will expand your network's reach automatically with zero hassle.
All you need to set up a Thread network in your own home is a Thread Border Router – a task performed by HomePod mini or the new Apple TV 4K. This now makes it a breeze to increase your network's reach. So if you want to place an accessory like Eve Aqua in your back yard, you're free to do so without needing to be within reach of your home hub – simply leverage an Eve Energy's router capability. That way you extend your Thread network automatically so it reaches right into your back yard to your Eve Weather, plus you can control your floor lamp or any other electrical item plugged into Eve Energy. Learn more about Thread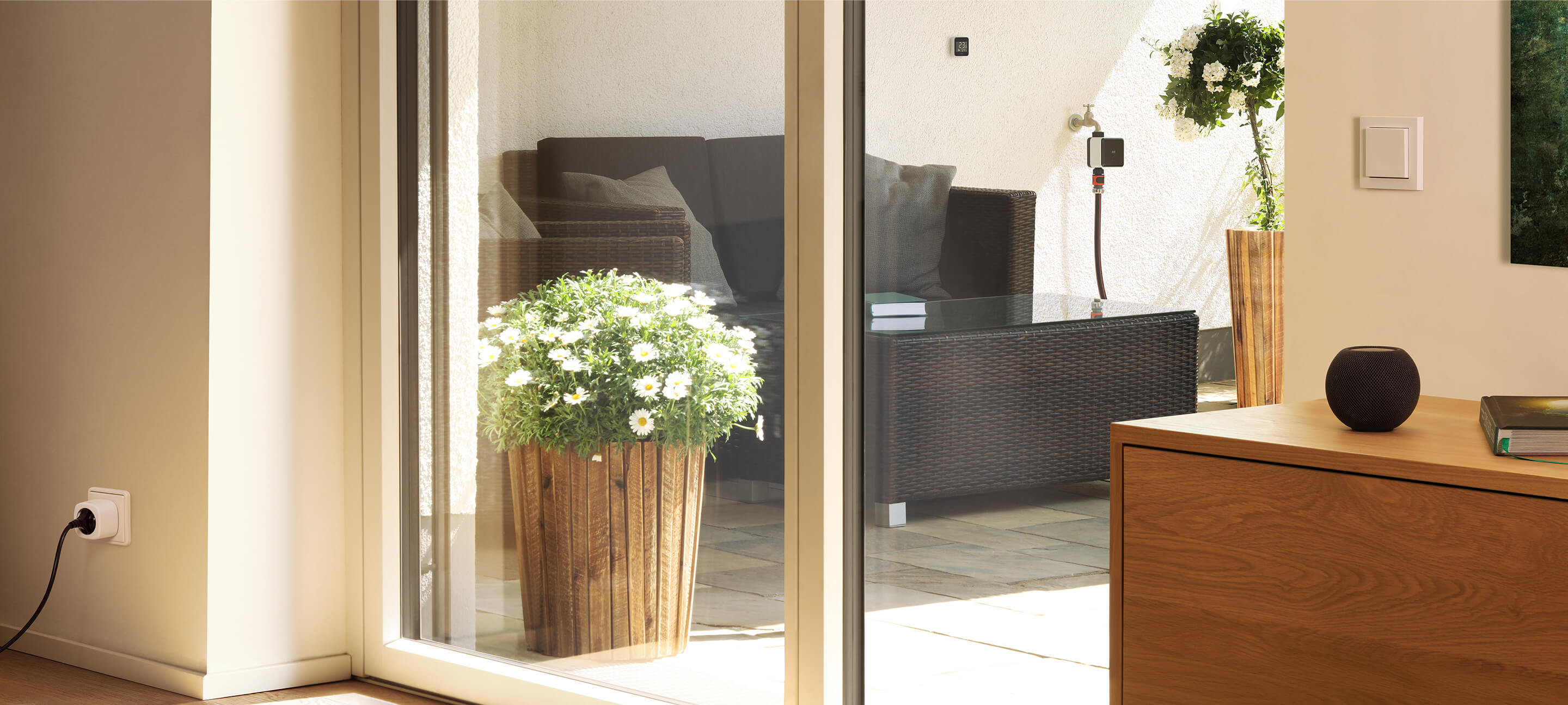 Use home hubs to extend your network the conventional way
If you have an Eve accessory that isn't Thread-enabled, there's also a really easy way to increase its reach simply by using any HomeKit home hub. It will connect automatically to Bluetooth-enabled Eve accessories in its vicinity – so if one of your Eve accessories is located beyond the reach of your network, you can connect to it such as by placing a HomePod mini close by. You don't have to go through the hassle of setting anything up here either – all the home hubs talk to each other automatically behind the scenes for a perfect connection in your home.
Learn more about Eve & HomePod mini
What is Eve Extend?
We launched Eve Extend long before there was any talk of Thread in the HomeKit universe. Back then the conventional way to increase your network's reach – namely by using additional home hubs – was significantly more expensive than it is today with the HomePod mini.
With Eve Extend you could increase the reach of Bluetooth-based Eve accessories – something HomePod mini does reliably and automatically in its stride. With the new generations of Eve accessories, the problem has solved itself thanks to Thread support. This is why Eve Extend has been discontinued. If you want to increase the reach of your Eve accessory, discover here if your accessory supports Thread.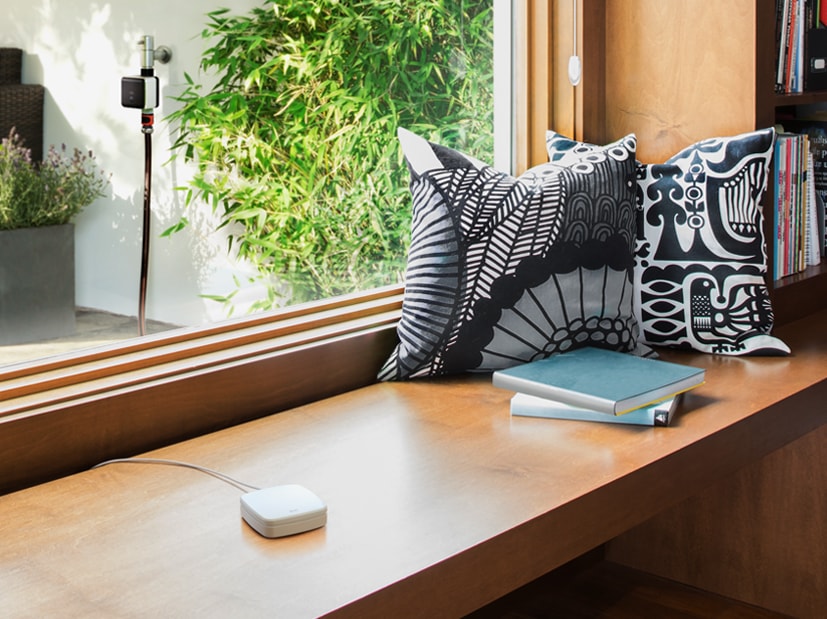 Thread-enabled Eve accessories