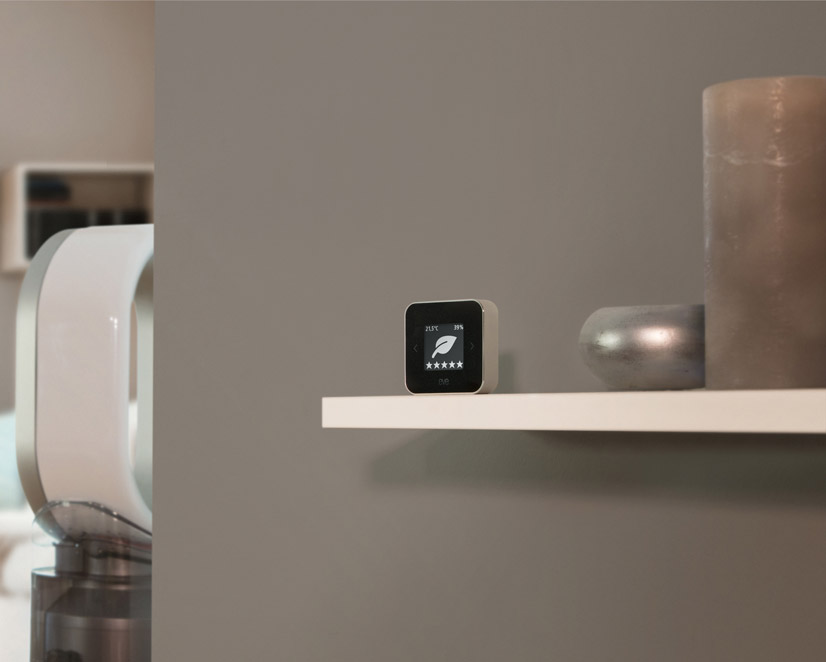 Get alerted if your indoor air is polluted
Oct 20, 2020 - by
Ina
- Comments
Always know when it's time to air your home. Simply read on to learn how you can have a red light alert you that your indoor air quality is poor.
Since HomeKit doesn't include any air quality notifications, you can do something about it yourself by having a colored light warn you. That way you'll always be alerted even if you don't have your iPhone with you – and so too will everyone else in your home.
The first step is to get yourself a sensor such as Eve Room to detect poor indoor air quality. The accessory does this by measuring the VOC level in your home's air. Almost everything emits these volatile organic compounds: Your furniture, appliances, toys, skincare products as well as everyday activities such as cooking & cleaning – even people do! By keeping your windows shut, indoor VOC concentrations can build up quickly to an unhealthy level.
Know when it's time to air your home with Eve Room and Eve Light Strip together with a simple automation. It'll spring into action if your home's air quality is worse than or equal to a certain level and make Eve Light Strip (or Eve Flare) glow red during the day. You, or anyone else in your home, will then know it's time to open that window to let some fresh air in. Your automation will also ensure everyone gets a sound night's sleep by only triggering the light during waking hours – after all, you don't want a red alert going off at night.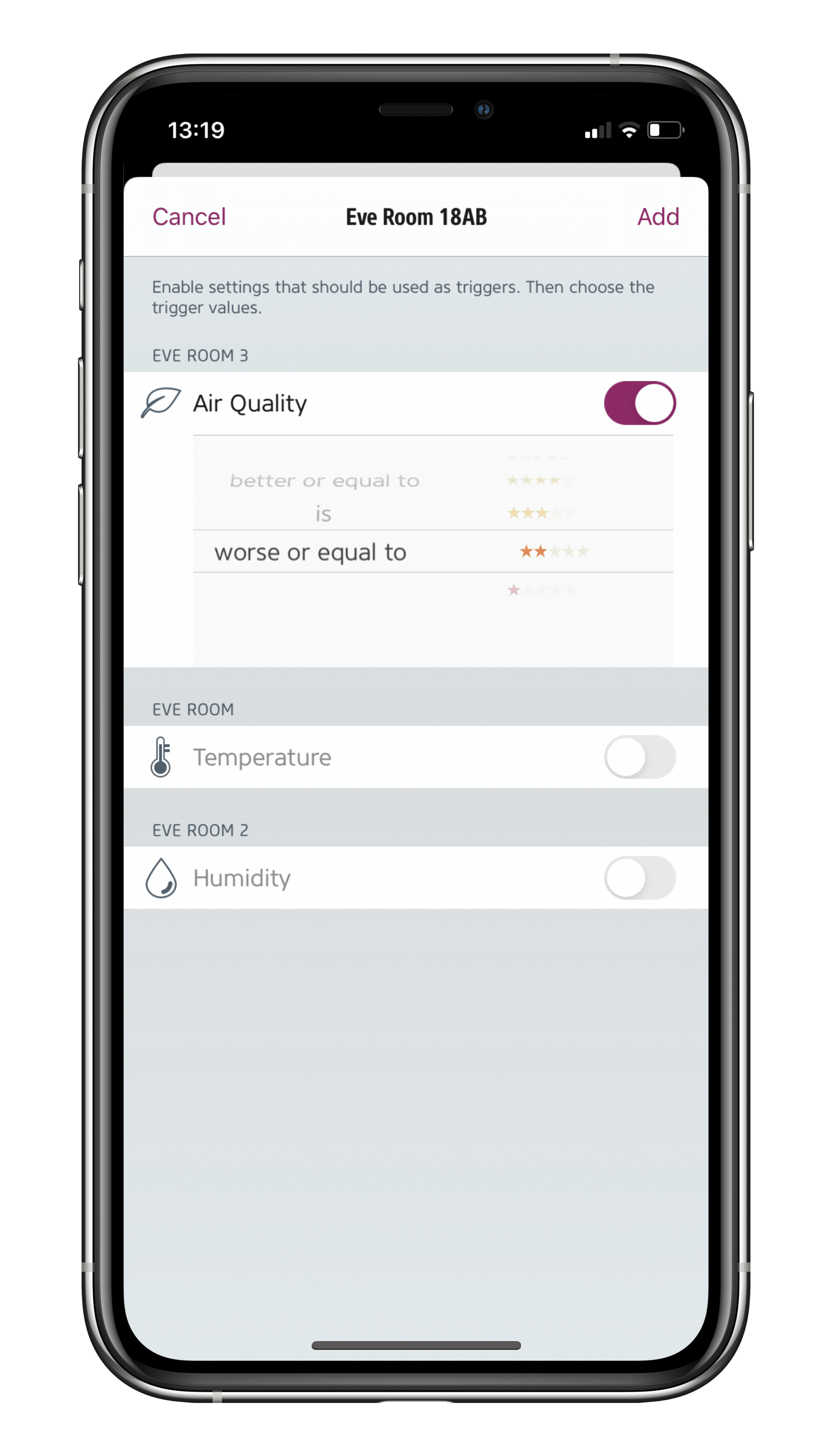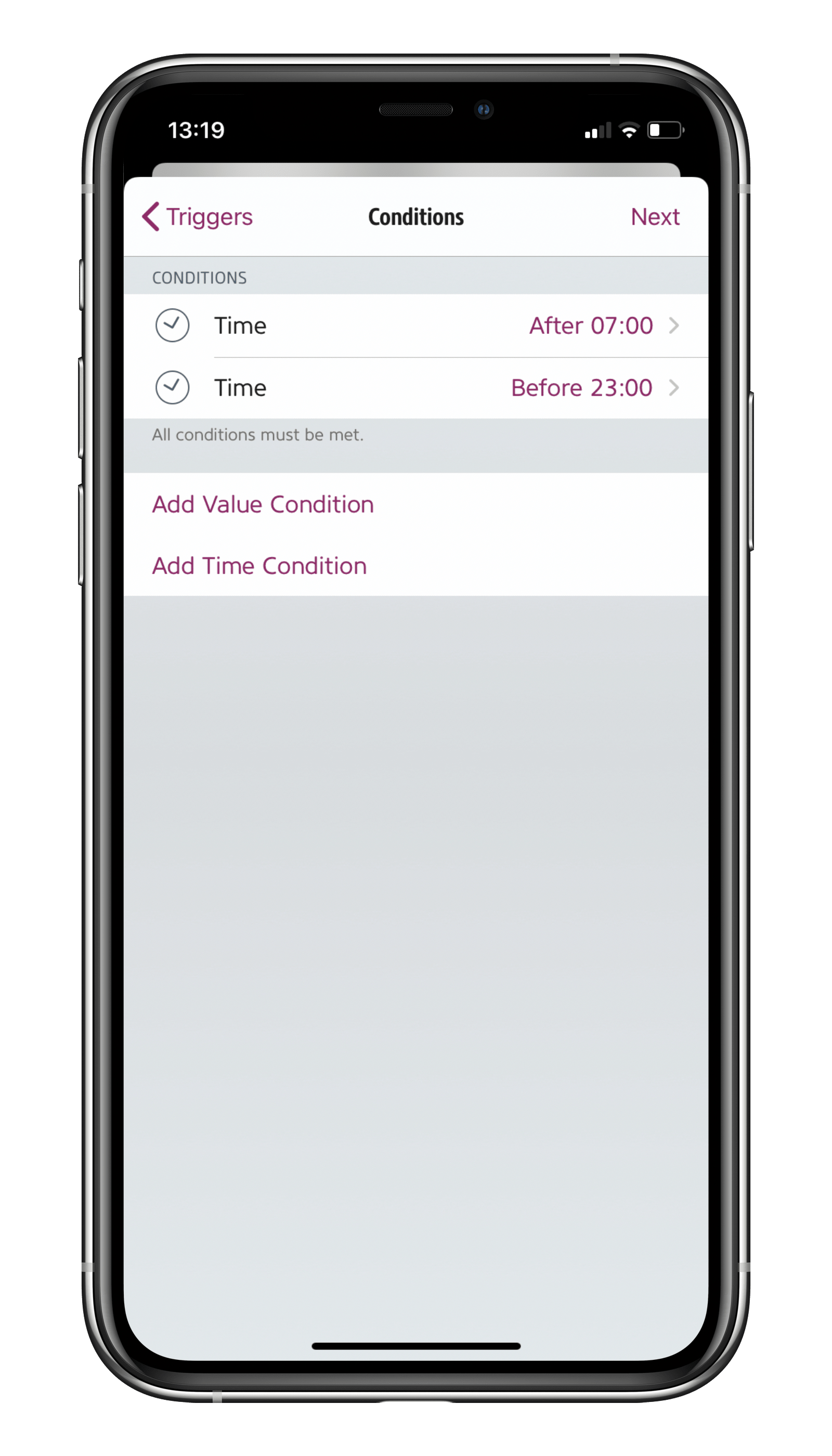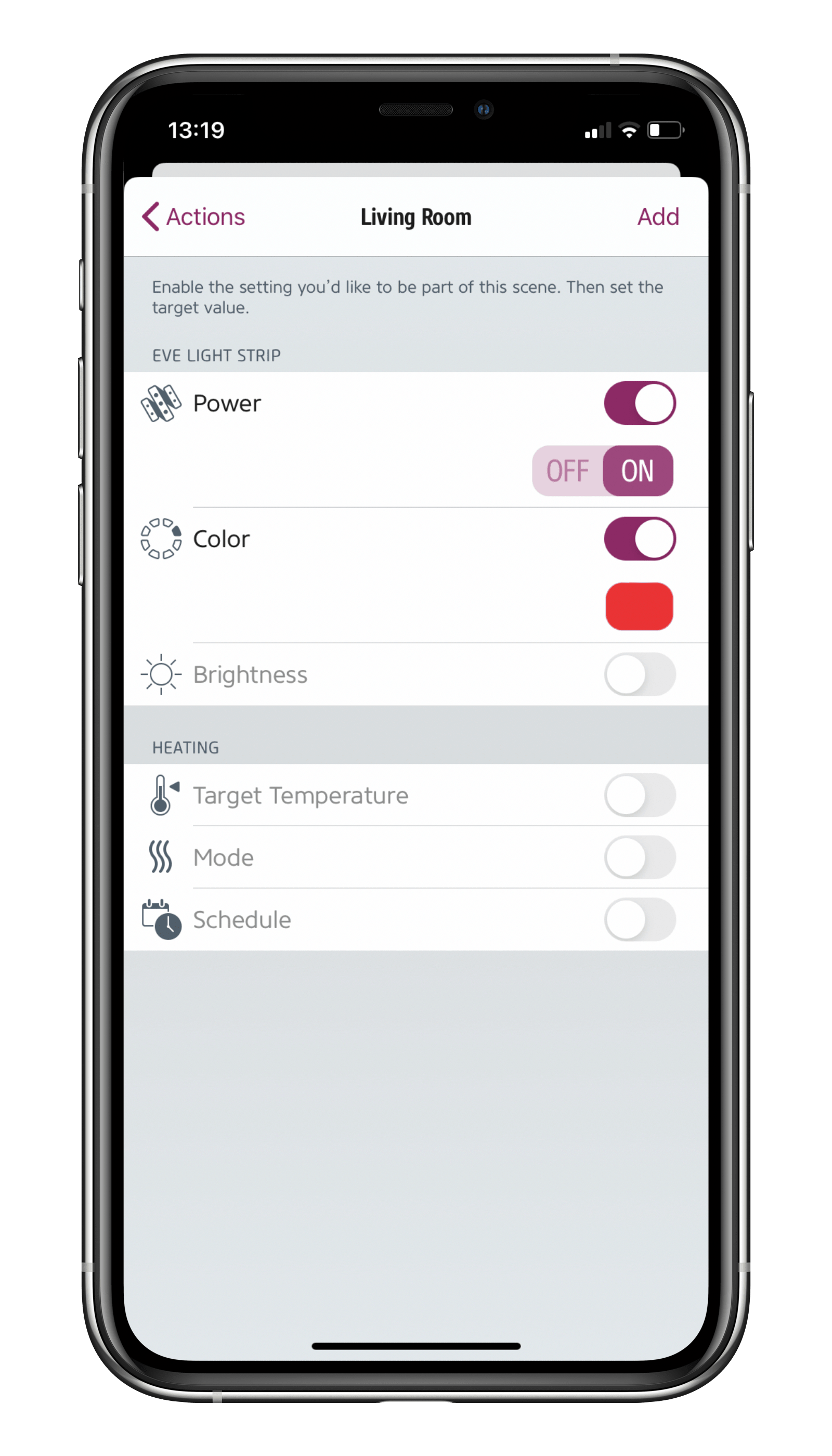 You'll need a home hub to take care of running your automation. Incidentally, you can simply repeat the steps to add an automation for other rooms.
If you want to fine-tune your air quality even further, add a further rule that gets triggered if your air quality is 3 stars, with an additional scene to have your Eve Light Strip or Eve Flare glow orange. And, of course, you can also add a rule to set your accessory to glow green as soon as your indoor air quality is good again.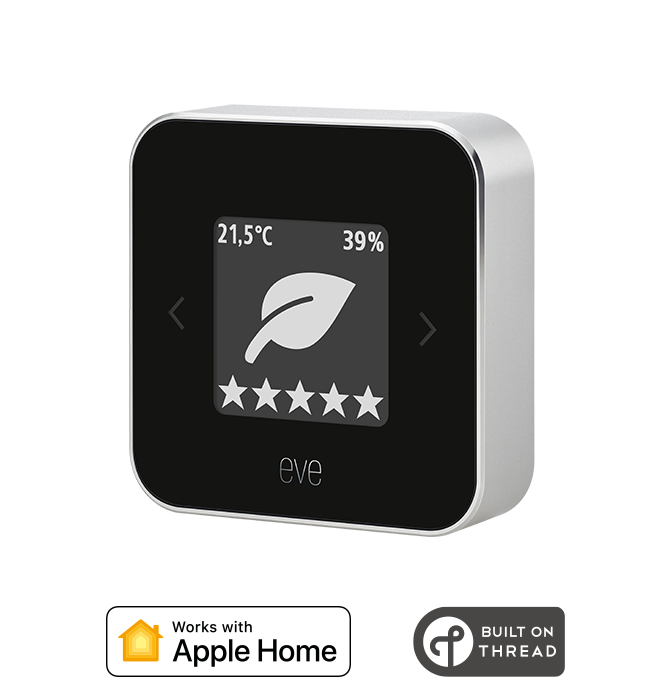 Indoor Air Quality Monitor
Requires iPhone or iPad with the latest version of iOS/iPadOS
HomeKit, supports Thread
Add to cart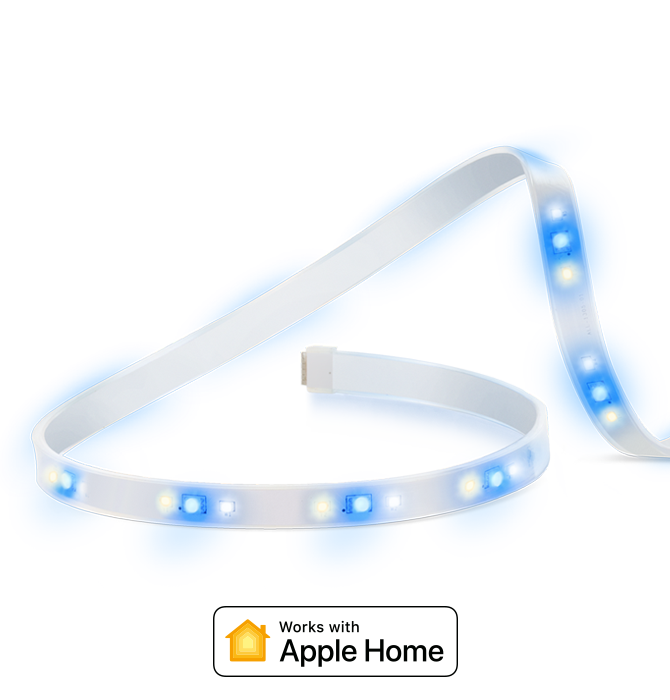 Smart LED Strip
Requires iPhone or iPad with the latest version of iOS/iPadOS, Wi-Fi (2.4 GHz 802.11b/g/n)
Add to cart