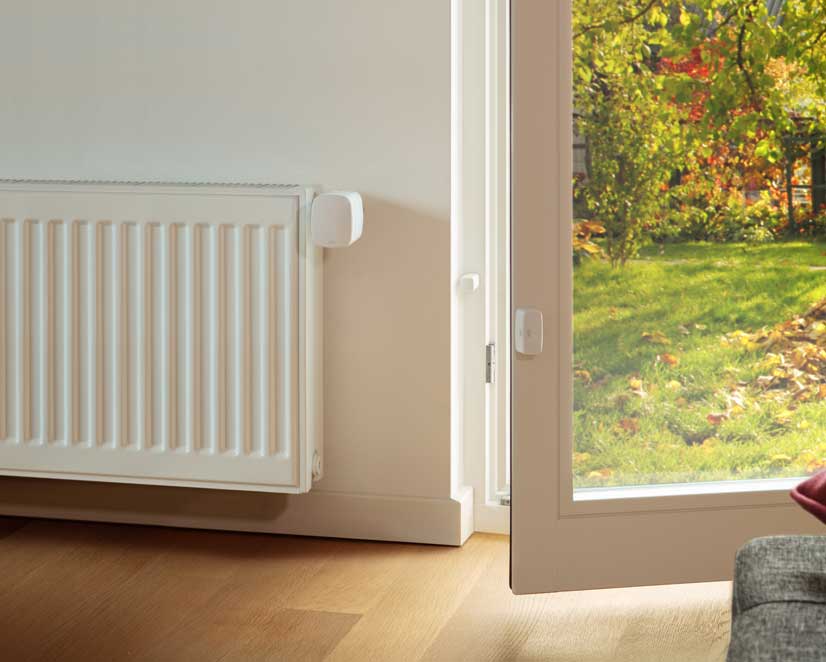 Turn off the heat while ventilating: Combine Eve Thermo and Eve Door & Window
Sep 29, 2022 - by
Lars
- Comments
Reduce heating costs. Increase comfort.
Using its built-in temperature sensor, Eve Thermo will detect sudden temperature drops. This way it can turn off the heat whenever someone opens a window. While this is a standard feature in many smart thermostats, its efficiency depends on the room's layout, inside and outside temperatures, and on whether the radiator is installed openly or behind panelling. The fastest, most reliable and energy saving way to detect an open window is an Eve Door & Window, working alongside Eve Thermo.
Read more to learn about both open window detection variants.
Open Window Detection based on Eve Door & Window
The easiest way to link Eve Door & Window and Eve Thermo via HomeKit rules is to use the Eve app, where you can accomplish everything at the touch of a button. Add Eve Thermo and Eve Door & Window and make sure both accessories are assigned to the same room.
In the Room view, tap the name of your Eve Door & Window accessory and in the detail view turn on the option Control Eve Thermo. The app will then create all the required rules and scenes in the background.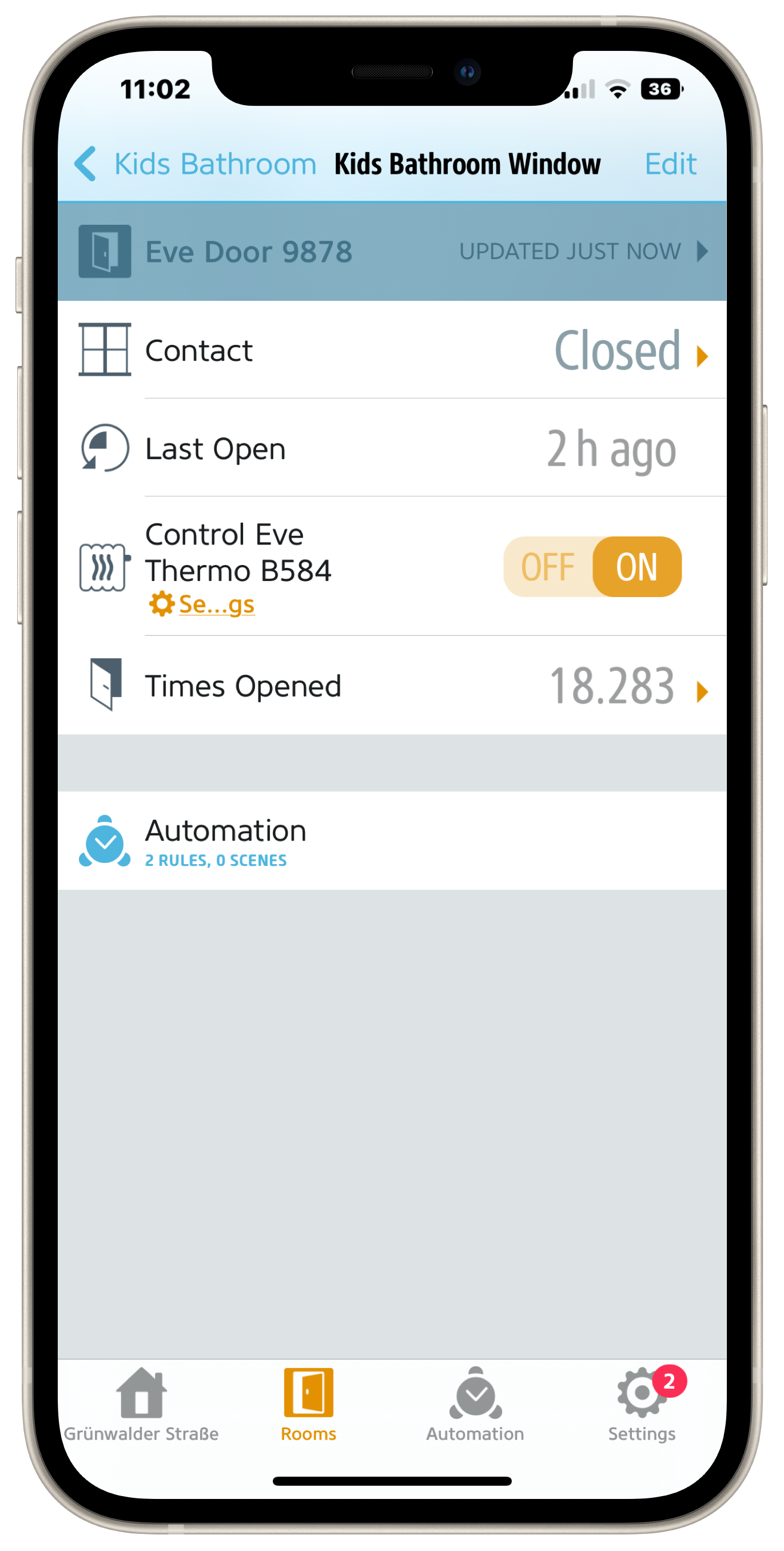 Alternatively, open Eve > Settings > Accessories > [Eve Thermo] > Window Detection and turn on the sensor there. And if a window is kept open, under Maximum Pause you can also set how soon you want heating to resume to prevent the room from cooling down.
It's important to note that you need a home hub such as HomePod, HomePod mini or Apple TV (4th gen. or newer) to trigger automations.
Open Window Detection based on the built-in temperature sensor of Eve Thermo
If no Eve Door & Window has been assigned to the room the thermostat's onboard open window detection will kick in. It will shut the valve for ten minutes upon rapidly dropping room temperatures. Afterward, it will resume heating, based on the previously active target temperature and make sure the room does not chill through.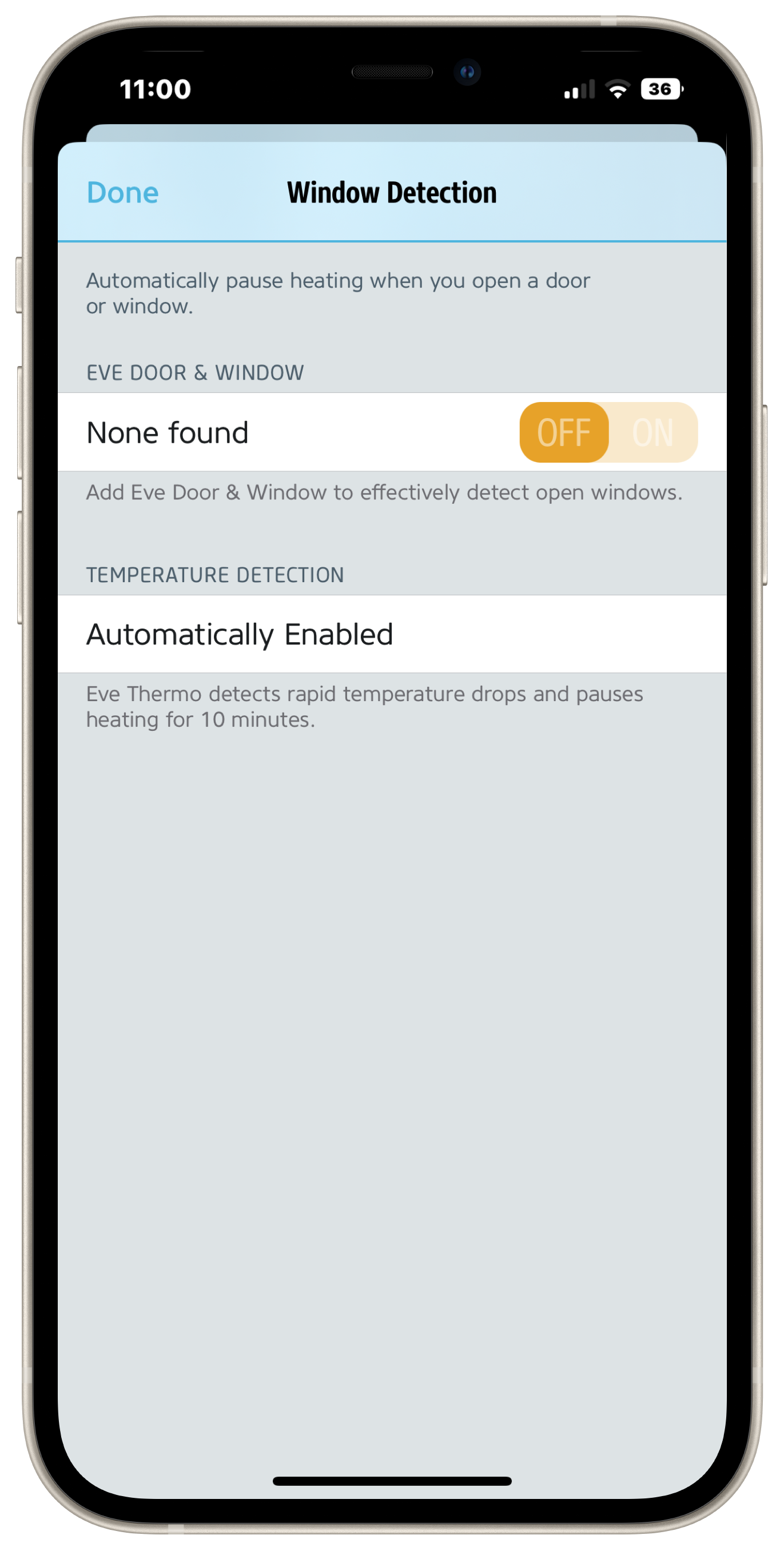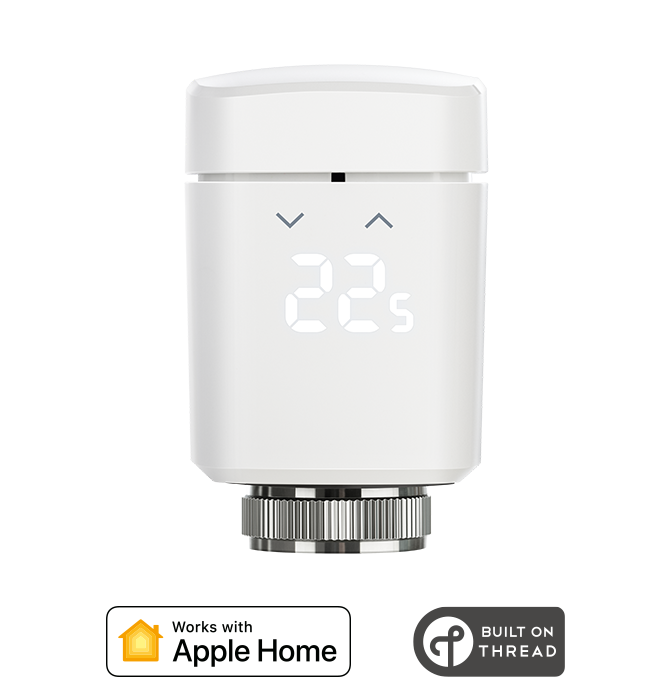 Smart Radiator Valve
Requires iPhone or iPad with the latest version of iOS/iPadOS
HomeKit, supports Thread
Add to cart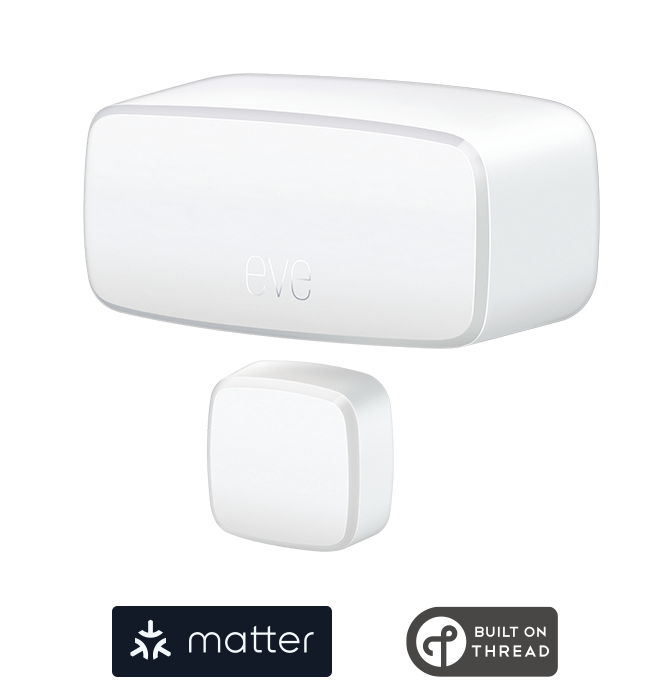 Wireless Contact Sensor
Requires iOS/iPadOS 16.4 (or later) / Android™ 8.1 (or later), Matter controller / Thread Border Router
Supports Matter & Thread
Add to cart