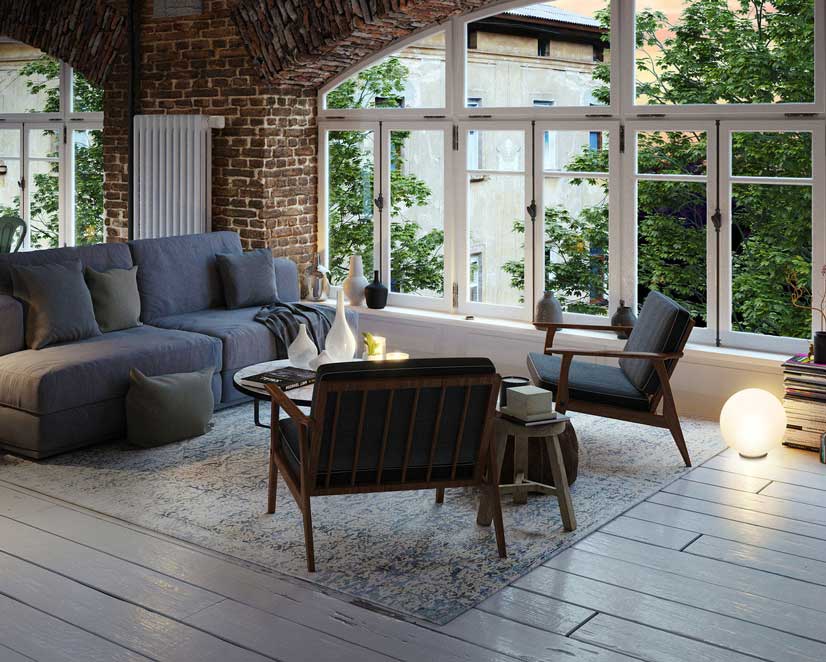 HomeKit Basics
Mar 26, 2020 - by
Ina
- Comments
HomeKit uses three types of locations to manage both your Eve devices and any HomeKit-enabled devices from other vendors. The main three types are "Rooms", "Zones", and "Homes." Within Homes you'll find "Scenes" and "Groups," which offer an easy way to control several devices with one command inside a Home.
"Rooms" are the smallest locations that HomeKit uses. They represent literal rooms in your home, apartment or office. Rooms can also be any general, logical location – you can create and name them as you see fit. HomeKit requires unique room names within each Home. HomeKit-enabled accessories exist within Rooms, and each accessory can only be in one Room at a time.
"Zones" are a collection of Rooms. For example, you may have a two-story home. "Upstairs" and "Downstairs" would then each be a different Zone, comprised of various Rooms. Your "Upstairs" Zone might have a "Master Bedroom," "Kids Bedroom," "Bathroom," and "Hallway". Zones are not required, but can help with the organization and control of Rooms and the accessories within them. Also, you can now control multiple rooms by asking Siri: "Hey Siri, switch off the light downstairs."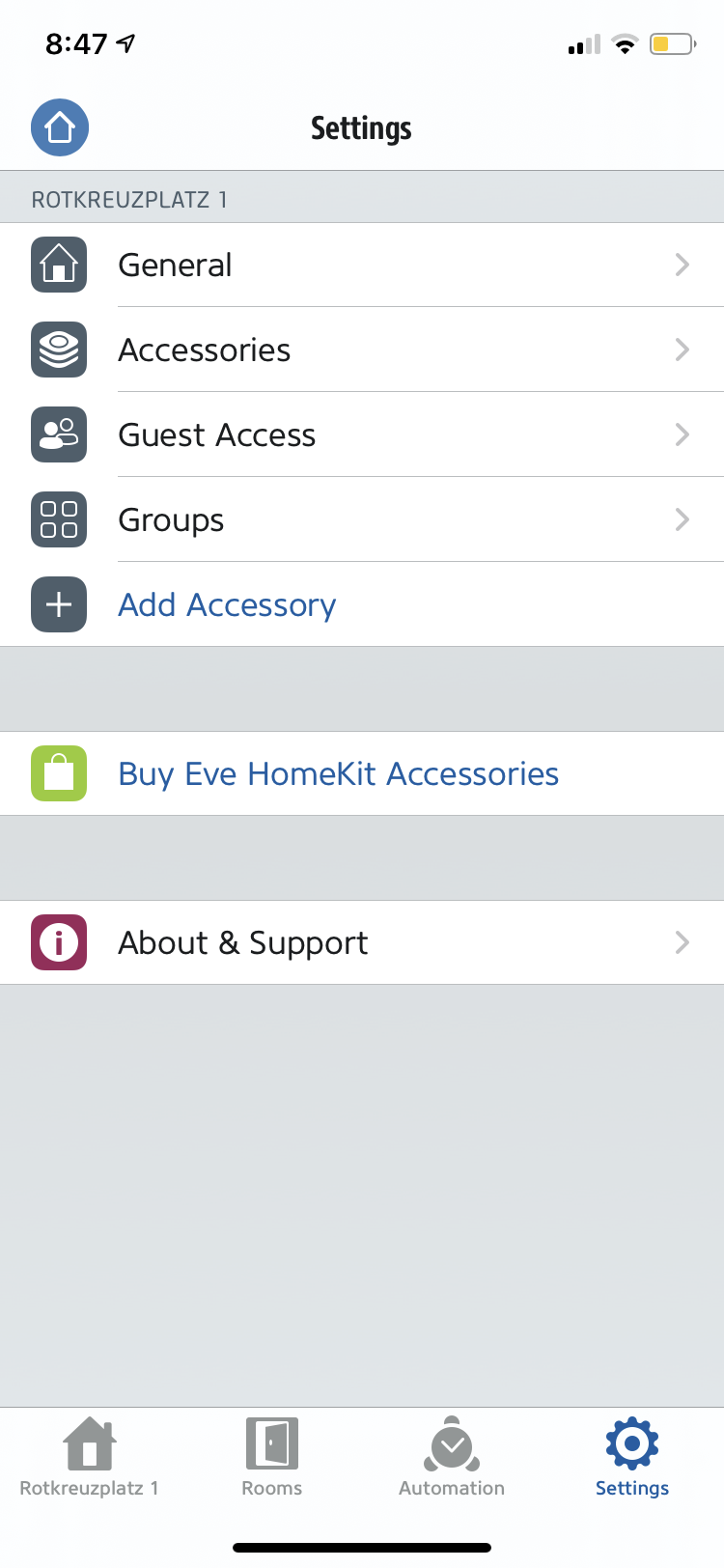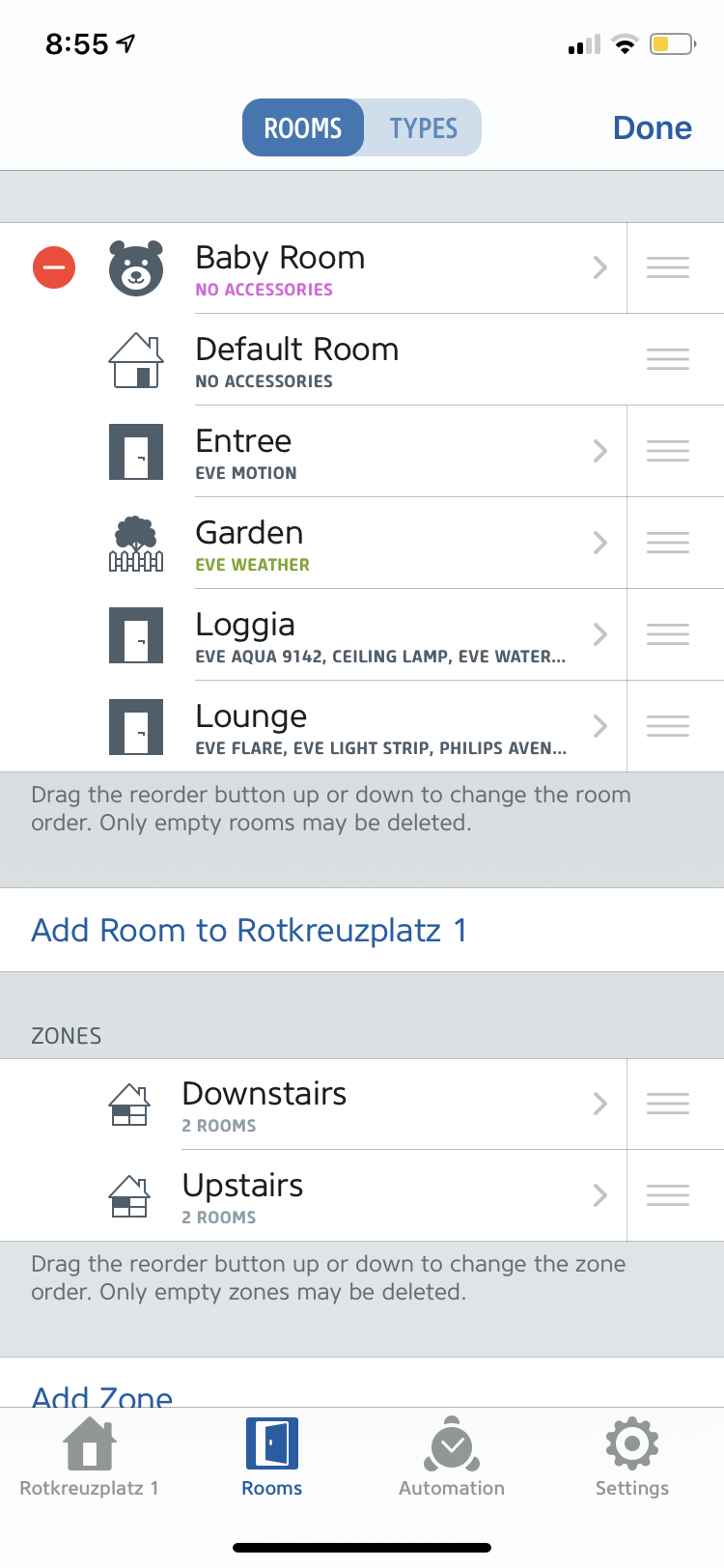 "Homes" are a collection of Zones and Rooms. Every Room or Zone must be contained within a specific Home. HomeKit is able to handle multiple Homes. If you are setting up accessories in an office, then your office building would be a Home. A Home needs to have at least one Room. Zones are optional, and they're useful as organizational tools. If you are invited by another user to his home via "Guest Access" in the Home app, this is an additional Home. As soon as your Apple ID has access to more than one Home, you can tap on the house icon at the top left of the "At a glance" screen to switch between your Homes or to add additional ones.
"Scenes" are instructions detailing how various HomeKit-enabled accessories should function at a particular time – tap the "Automation" menu in Eve or by using Siri.
In "Groups" you may join devices, such as all Uplighters in your Home, and name the Service Group "Uplighters". The Siri command "Turn off my Uplighters" will switch off all of them, but not any lamp that's not member of the group.
Open the Settings in the Eve app > Groups > Add Group