CES 2022: Eve Introduces Eve Outdoor Cam, the Only Floodlight Camera Designed Exclusively for HomeKit Secure Video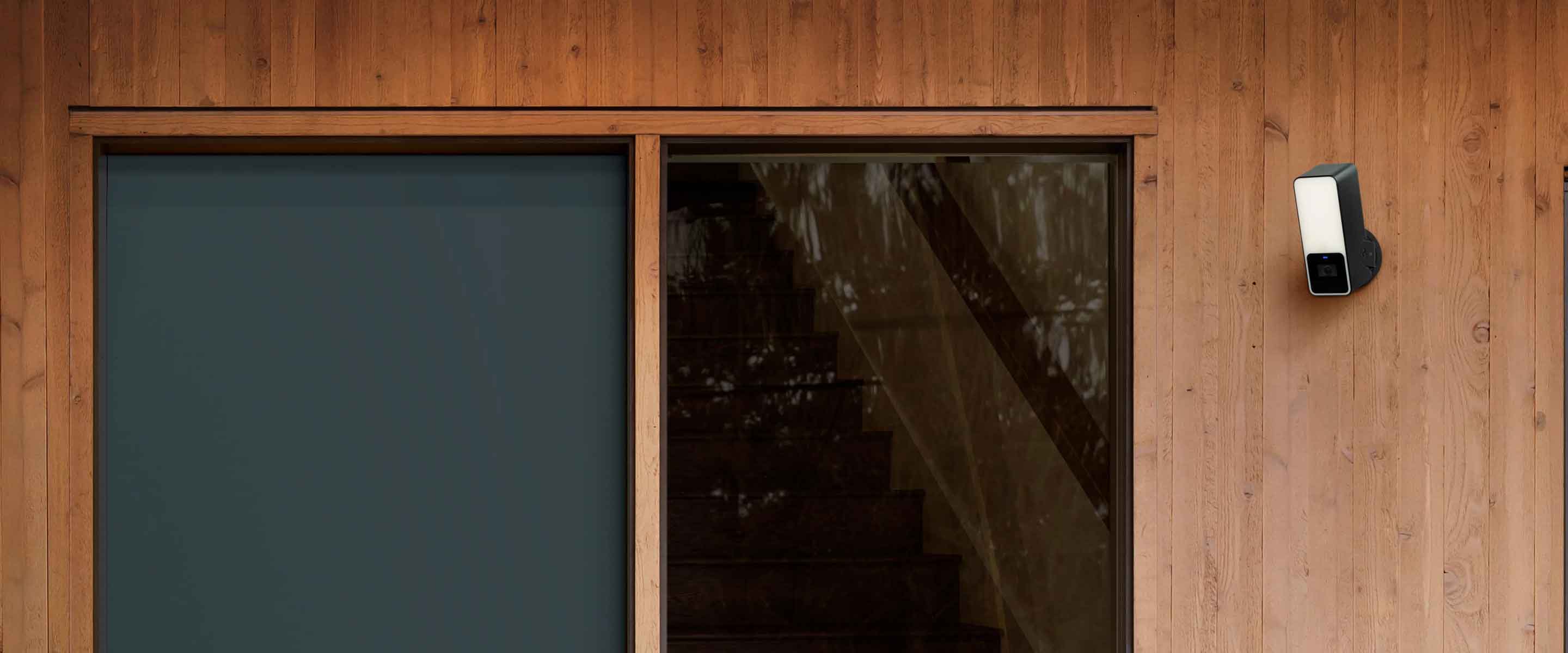 Las Vegas, Nevada – Jan 3, 2022 – Eve Systems today announced Eve Outdoor Cam, the first ever floodlight camera designed exclusively for Apple HomeKit Secure Video. Eve Outdoor Cam keeps a close eye on the home around the clock and protects the privacy of users' personal space in the process. Like all Eve devices, Eve Outdoor Cam is built from the ground up to keep data secure. Access to the cam, no matter if the connection is local or remote, is always direct and fully encrypted thanks to the home hub (Apple TV or HomePod). Live images never reach the cloud, not even iCloud. Recordings are stored securely and fully encrypted in your iCloud account. Eve Outdoor Cam is on display at CES 2022 and will be available beginning April 5, 2022 (update: available starting May 17, 2022), from Eve, Amazon and later from Apple at a price of USD $249.95.
"Combining elegant aesthetics with technology designed to safeguard privacy, Eve Outdoor Cam goes beyond legacy surveillance camera concepts with their conspicuous looks and manufacturer clouds", says Jerome Gackel, CEO, Eve Systems. "Eve Outdoor Cam embodies what Eve stands for: beautiful, connected home products that set the standard for privacy-first smart homes."
Whenever something is up, Eve Outdoor Cam will send a notification to the user's iPhone. Using the on-device intelligence of Apple TV or HomePod, it can record every motion automatically or distinguish between people, vehicles, pets, and packages. Eve Outdoor Cam packs a 1080p/24fps H.264 camera with superior infrared night vision and a huge 157° field of view into a discreet yet distinctive enclosure. Its sleek body is protected by a matte black metal frame with elegantly rounded edges. Opaque white glass dominates the front, and the wall mount combines a robust, three-axis hinge with an ultra-compact socket. Other features include:
Keep an eye on the home and protect users' privacy with HomeKit Secure Video.
End-to-end encryption ensures only the owner can view live and recorded video.
10-day recording history and notifications when people, animals, vehicles, or packages are detected.
Powerful flood light with automatic motion light and light boost.
Two-way communication with built-in microphone a
Technical Specifications
Apple HomeKit Secure Video with 1080p/24fps H.264 Video and 157° field of view
Infrared night vision
Infrared motion detection: 100°, up to 9 m / 30 ft. at 2.5 m / 8.2 ft. mounting height
Two-way communication with built-in microphone and speaker
IP55 Certified
Three-axis camera angle adjustment
Flood light with ultra-strong light boost
Status LED
Power: AC 100-240 V, 50/60 Hz
Wireless Connection: Wi-Fi (2.4 GHz 802.11b/g/n)
Dimensions: 170 x 65 x 76 mm (H x W x D) / 6.7 x 2.6 x 3 in
About HomeKit Secure Video
Eve Outdoor Cam exclusively supports Apple HomeKit Secure Video, enabling you to securely store activity detected by Eve Outdoor Cam in iCloud. Using on-device intelligence, Apple TV or HomePod can determine when a person, animal, vehicle, or package is present before securely storing the recording in iCloud for you. A 10-day recording history is available to view in the Apple Home app on your iPhone, iPad, or Mac. HomeKit Secure Video requires iCloud+ (not included). iCloud+ with 50 GB storage supports one camera, iCloud+ with 200 GB storage supports up to five cameras, and iCloud+ with 2 TB storage supports an unlimited number of cameras. Camera recordings don't count against your iCloud+ storage limit.
About Eve
Eve Systems builds beautiful, connected home products that set superior standards of comfort, safety, and control. Products that turn everyday experiences into fulfilling moments that endure. Engineered in-house to combine seamless software with elegant hardware, Eve integrates into Apple HomeKit flawlessly, intuitively, and most importantly, securely. Because privacy is paramount, and what happens at home, must stay at home.
Established in 1999, our company has an extensive history of developing premium products that enrich the Apple ecosystem, notably under the brands EyeTV and Elgato. Eve Systems is privately held with headquarters in Munich, Germany.
Image Library
To download high-resolution images visit our press library here.
Press Contact
Max Borges Agency on behalf of Eve Systems
Dan Turk
Press Kit - https://bit.ly/EveCES20222