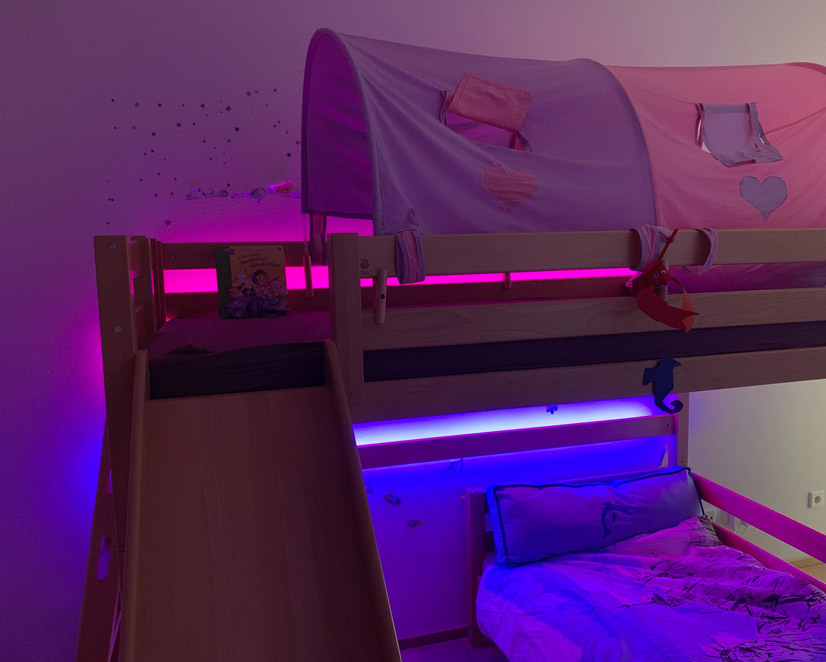 This is how you set up a HomeKit night light
Oct 5, 2020 - by
Sylvia
- Comments
Our kids love their bunk bed, but they still like to snuggle in with us at night. Let me show you how I set up Eve Light Strip as a night light.
Now as soon as they set off, Eve Light Strip lights up their path – and always in their favorite color of the day. To get this all up and running I first used the Eve app to add two Eve Light Strip plus an Eve Motion to my home. Using an automation, this motion sensor turns on the light strips when motion is detected at night. You'll also need a home hub – we use an Apple TV 4K – for automations and to create rules and scenes.
Once I'd added all the accessories to the app I stuck the Eve Light Strip behind the bunk bed. They fitted perfectly, as each is 2 meters long.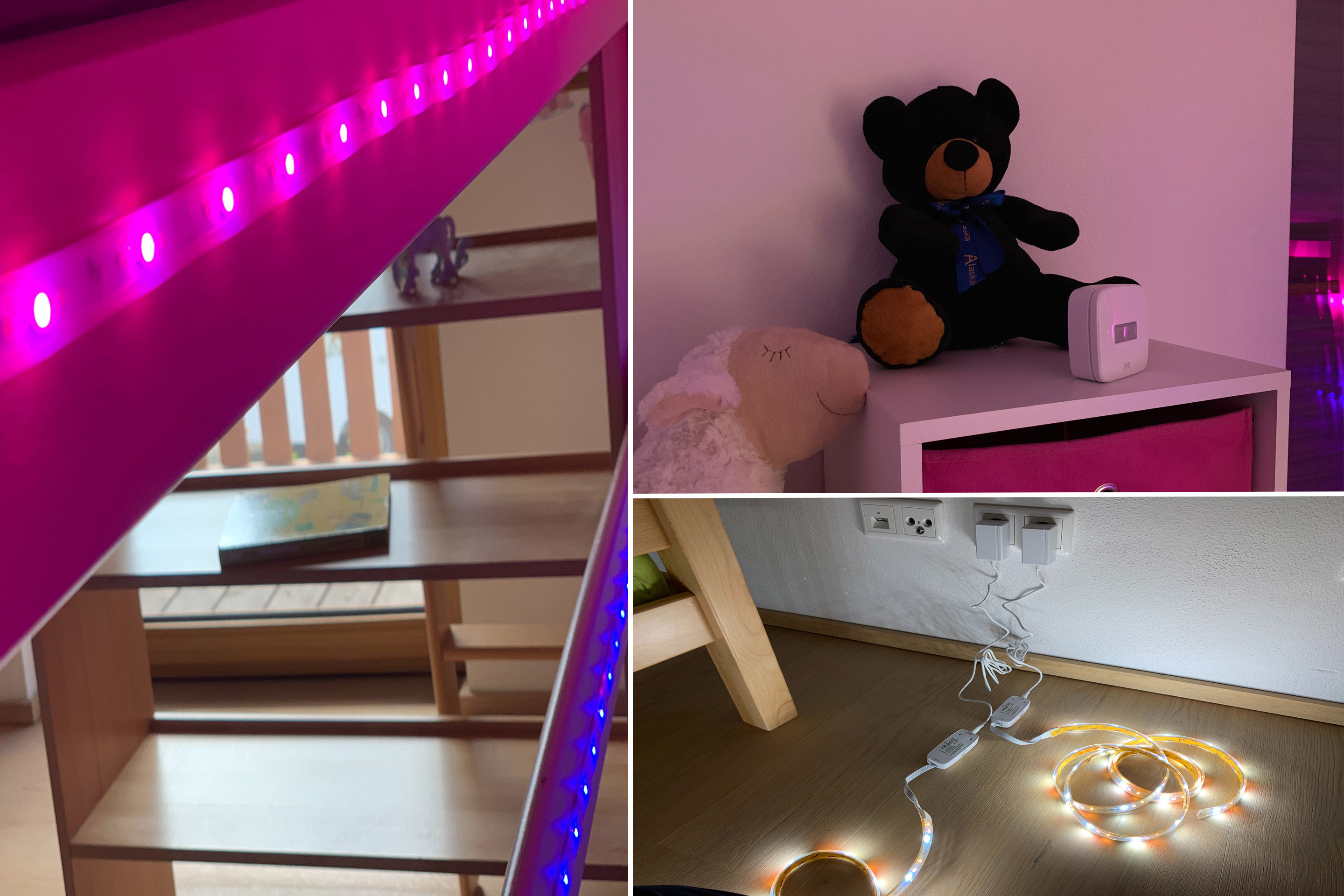 My next step was to set up the automation. My goal: I wanted the Eve Light Strip to glow just enough during the night when motion is detected so either of my kids can find their way to the door without anyone falling down the ladder. At the same time I wanted the light strips to be dim enough so that my other kid's sleep isn't disturbed.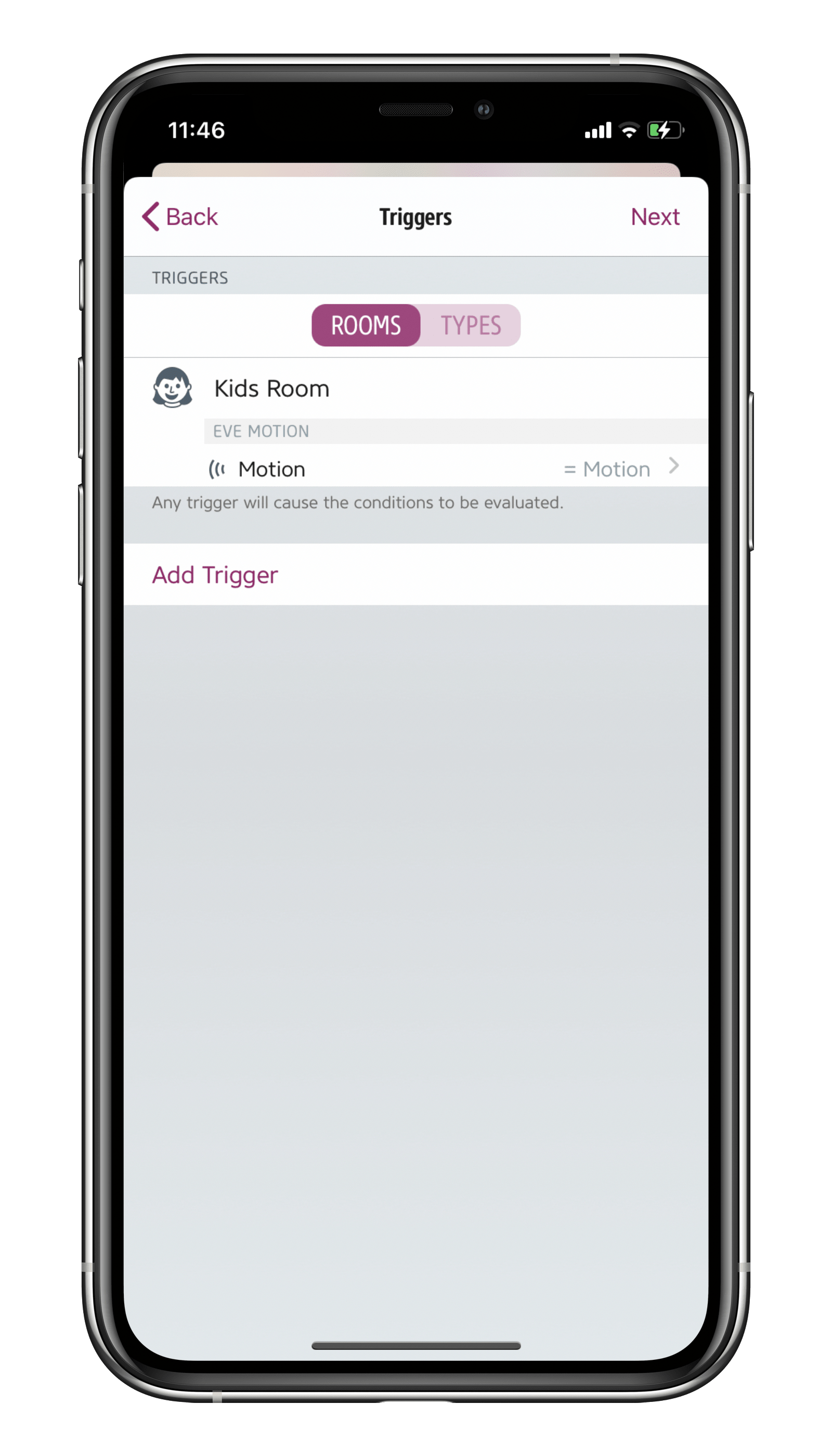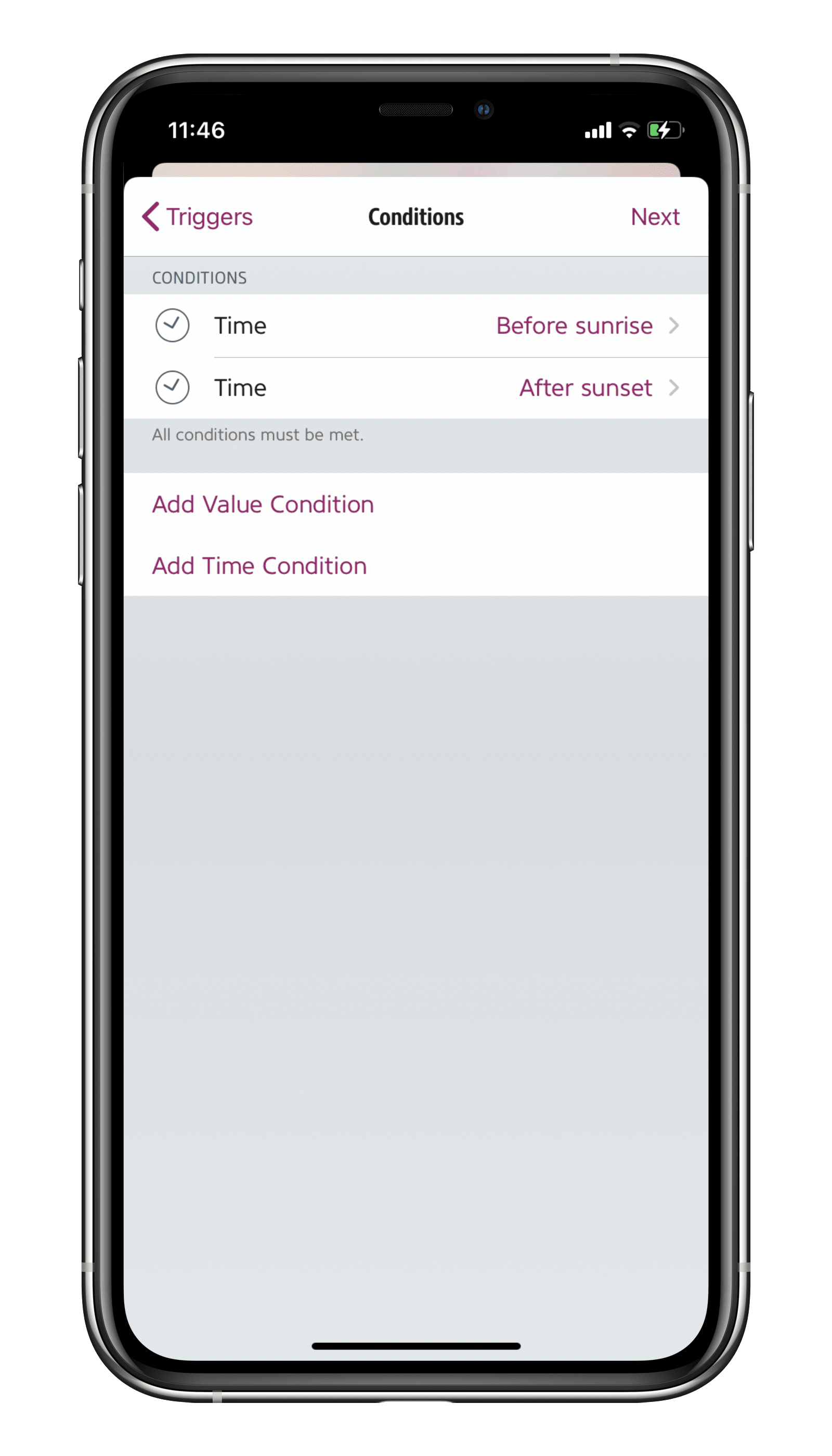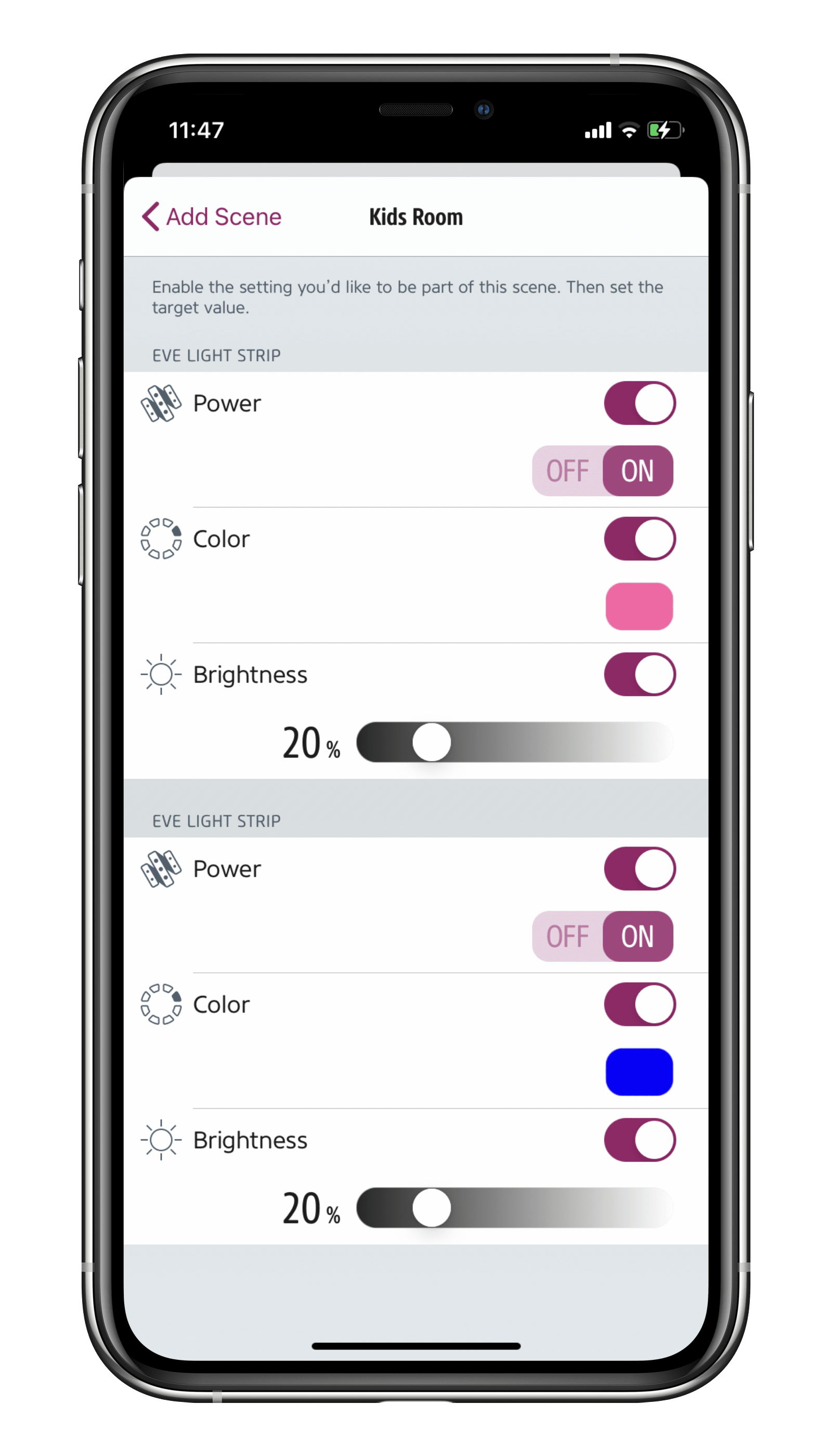 One of the many nifty things about Eve Motion is that it lets you set the duration for how long motion is reported as detected, even though it has stopped. So, I repeated the steps to turn off my Eve Light Strip based on this setting. We can now say goodnight to all that nightly stumbling thanks to these two rules and two associated scenes.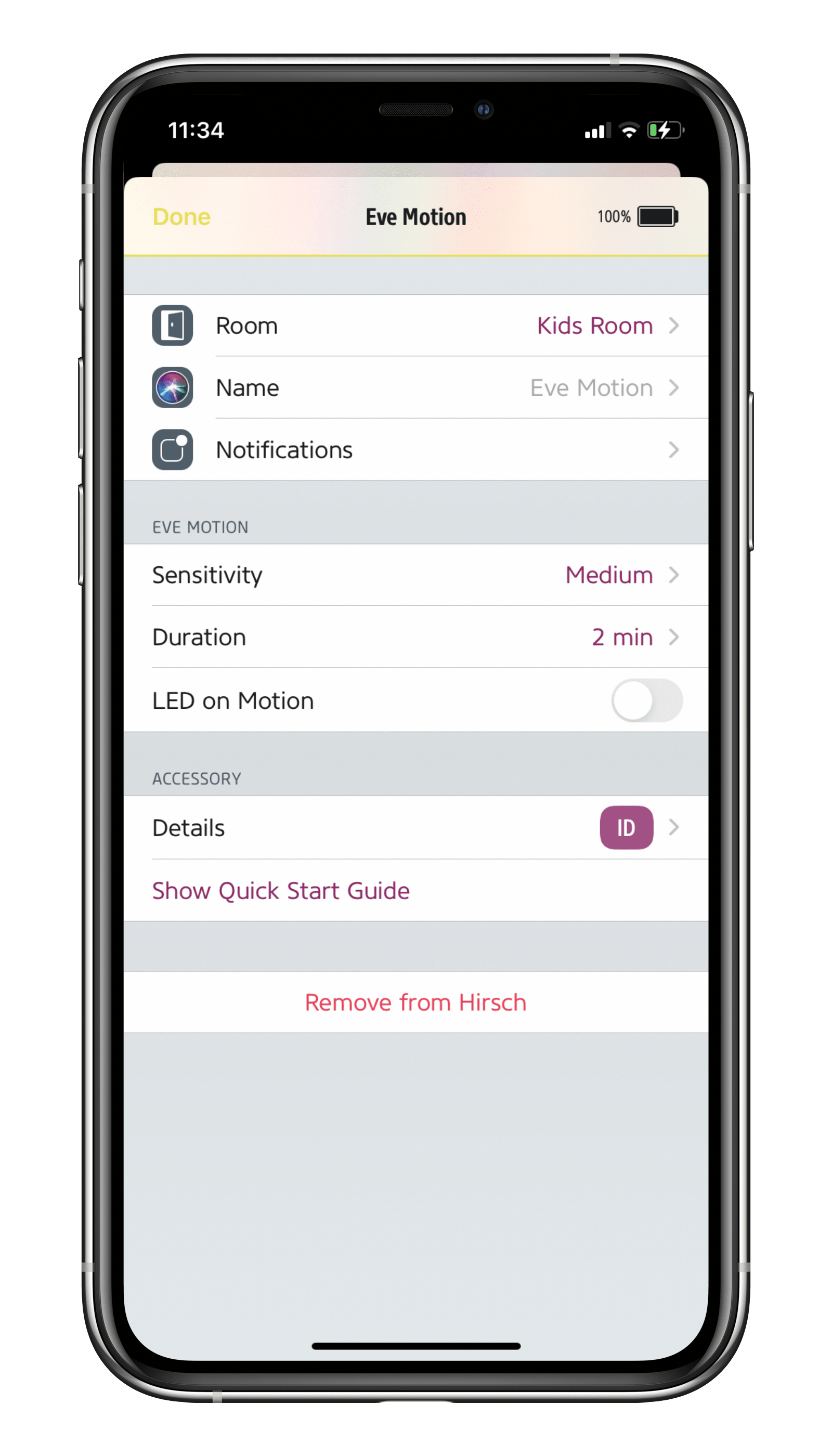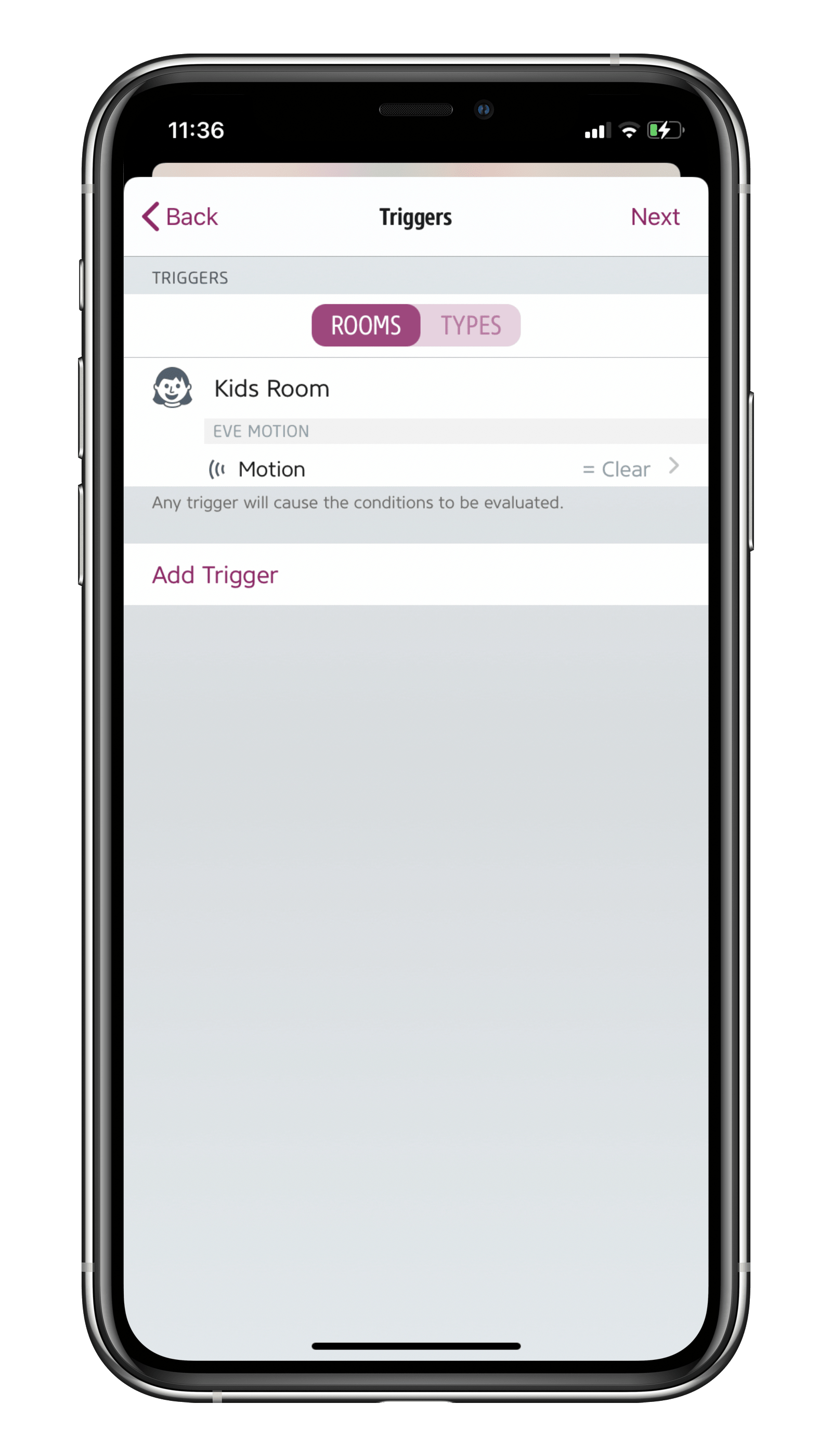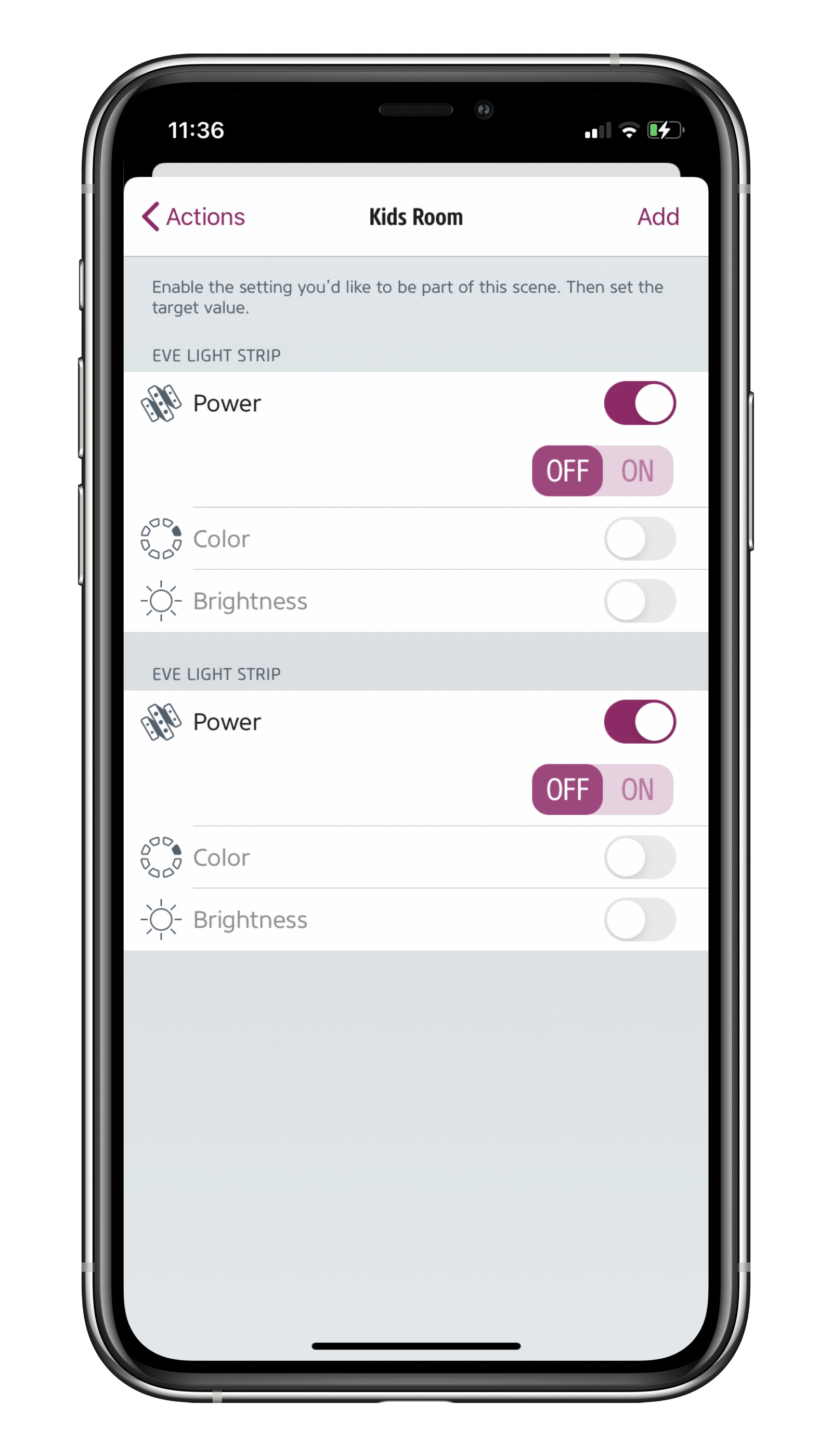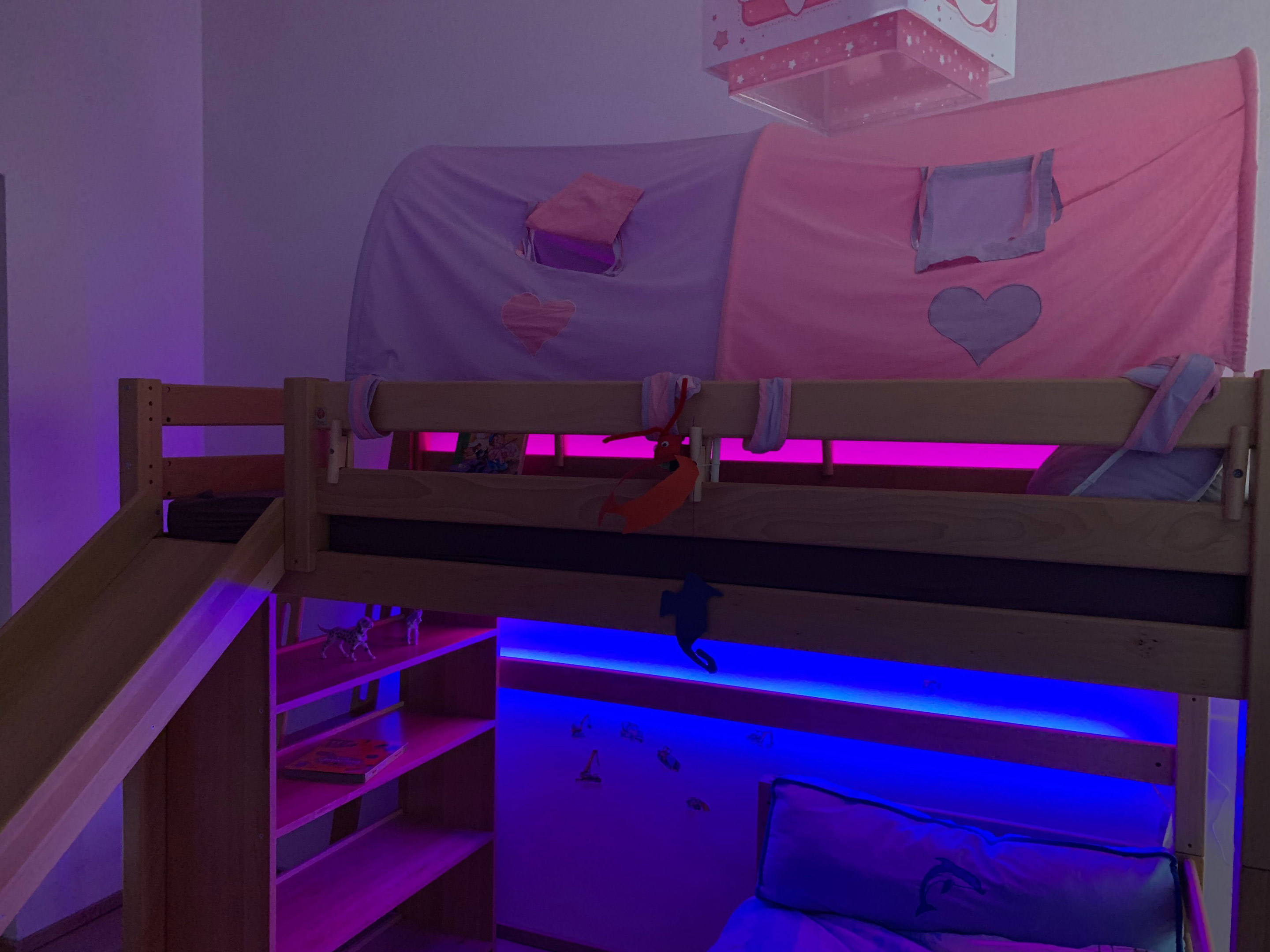 The kids' room is based in the attic. If, like us, your Apple TV – which serves as the home hub for the automation – is located too far away to connect to your Bluetooth accessories on its own, you can use Eve Extend to reach them in every corner of your home. The only thing you need to be sure of is that Eve Extend is within both Wi-Fi range of your router and Bluetooth range of your accessory (Eve Motion in my case).