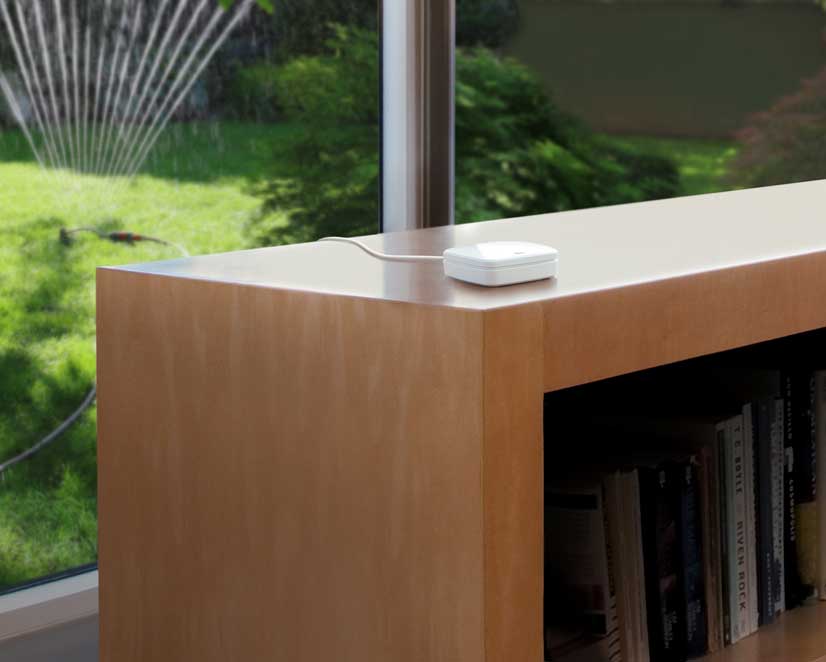 Eve Extend puts every Eve accessory within reach
Sep 5, 2019 - by
Lars
- Comments
HomeKit offers native support for both Bluetooth and Wi-Fi. This means that certified smart home products that support these standards, such as Eve accessories, can be setup and controlled with absolute ease without a bridge – with no location off-limits for the many portable accessories that don't need to be tethered to a power outlet. And when combined with a home hub, these products can even be automated and controlled remotely while out and about – for a smart home that is incredibly streamlined to control and energy efficient.
In larger flats or houses, as well as in highly insulated buildings, you may find that where you want to use your Eve accessory is too far away from the home hub. This can be really frustrating, resulting in the connection failing, the accessory only being controllable via a direct connection to your iPhone, and remote access and rules not working.
Until now, these issues could only be resolved with an additional Apple TV or HomePod. But thanks to Eve Extend, Eve offers a much more affordable solution to your range problems at home – plus it's designed specifically for Eve accessories.
How it works
Eve Extend sits between the Eve accessory and your iPhone or home hub. The extender and Eve companion product communicate using Bluetooth. In turn, the range extender uses Wi-Fi – whose range can be extended using repeaters, bridges, or similar devices – to communicate with your iPhone, Apple TV, or HomePod. This allows you to connect Eve accessories that are located far beyond your iPhone or home hub's Bluetooth range. What's more, Eve Extend lets you connect up to eight Eve accessories simultaneously. Among other advantages, this makes the extender ideal for connecting an entire floor within your home without a dedicated home hub.
Connected Eve accessories still offer all the usual HomeKit functions, and can be controlled individually using Siri, Home, or Eve as well as added into automations. The Eve app migrates the configuration automatically as soon as the accessory is assigned. However, keep in mind that some accessories, such as Eve Flare, are designed with portability in mind. This means that if you place the accessory somewhere new that is beyond the range of Eve Extend, it will no longer be possible to communicate with the accessory at its new location.
Setup
You need the Eve app to setup Eve Extend for the first time and then configure it. To assign Eve Extend to a room, simply go to Settings > Add Accessory and you'll be walked through the setup process. You don't even need to worry about your 5 GHz Wi-Fi, as Eve Extend supports both 5 Ghz and to 2.4 GHz wireless networks – unlike most smart home devices.
In the next step you can select up to eight devices and connect them to Eve Extend – regardless of their assignment to rooms, groups, or zones. In the selection list, a signal strength icon is displayed beside each accessory, giving you a rough idea as to whether the connection is sufficiently strong enough.
Note: the accessories you want to connect must have the latest firmware installed on them (to check if they do, go to Settings > Accessories and check for a red download icon next to the accessory name). Virtually all Eve accessories are compatible or will be compatible soon (see http://evehome.com/extend-compatibility for more info) with Eve Extend, apart from the first generation of Eve Thermo and Eve Room.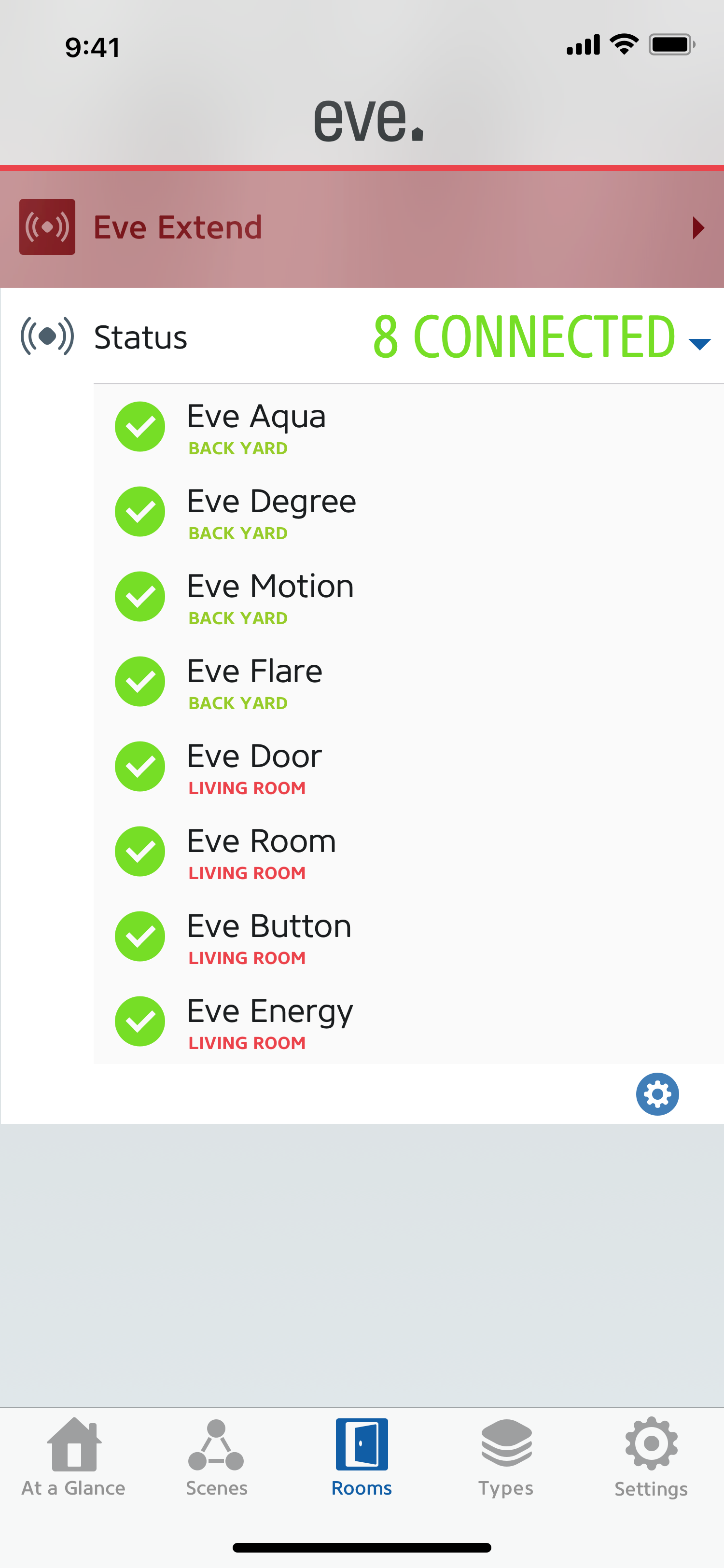 Questions & Answers
Does Eve Extend require a home hub?
Eve Extend doesn't require a home hub. If your Eve Degree is connected to Eve Extend, you can access it directly using your iPhone and check your basement humidity level all from the comfort of your couch, and all without the need for Apple TV or HomePod. A home hub is still required for remote access and automations.
Can I connect other manufacturers' Bluetooth-based HomeKit devices?
No, Eve Extend only works with Eve accessories.
How do I suspend a device connection to Eve Extend?
Go to Settings > Accessories, tap the Eve accessory you want to remove followed by "Unassign from Eve Extend". Eve Extend will then re-associate the accessory with your iPhone or home hub, and also migrate all metadata again. You can then add a new Eve accessory to the slot you freed up.