Eve adds Thread support to Eve Thermo
Free Firmware-Update available via the Eve App
San Francisco, California, 1 Sept. 2021 – Eve Systems released a firmware update for Eve Thermo, adding support for Thread to the current generation of its smart thermostatic radiator valve. Available via the Eve app, the free update enables users to make their smart home more responsive and robust. Eve Systems offers the largest portfolio of Thread-enabled HomeKit accessories. About nine months after HomePod mini went on sale Eve Thermo will mark Eve's eighth device featuring HomeKit over Thread, the revolutionary low-power mesh networking technology introduced by Apple's smart speaker.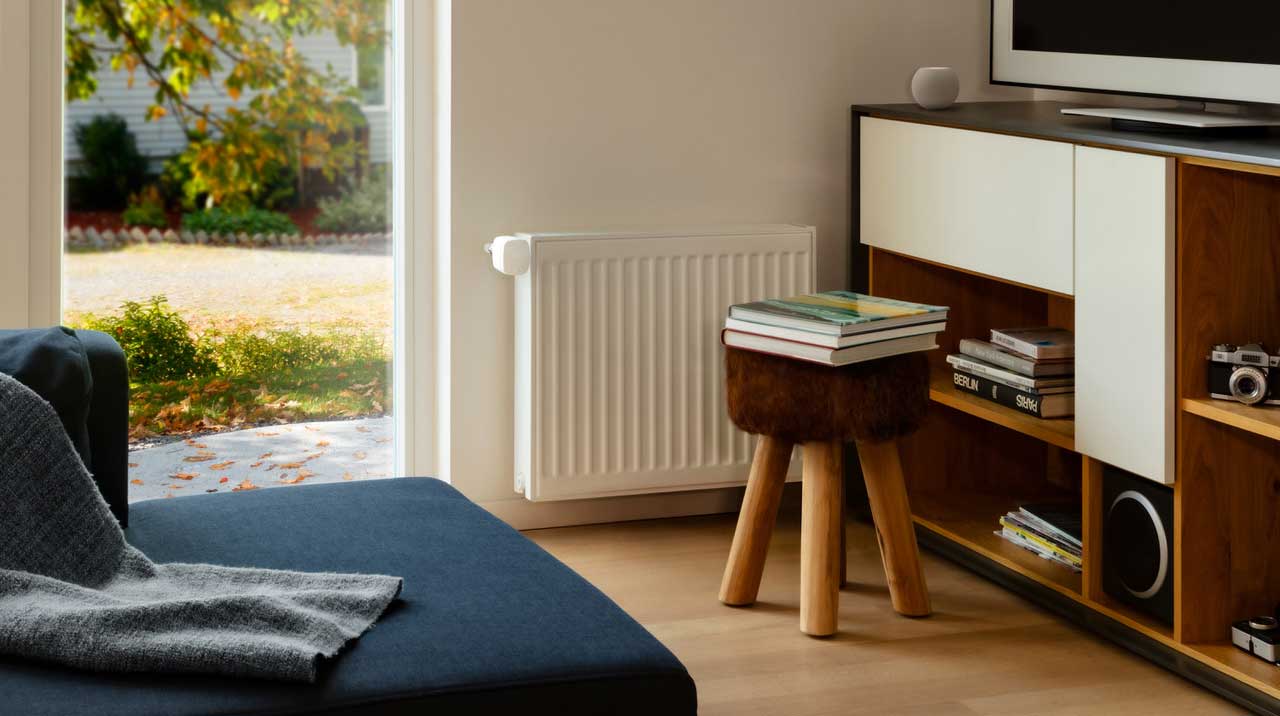 Future-proof with Thread
The fourth generation of Eve Thermo was released in the fall of 2020 with the latest generation, Thread-ready Eve Core chipset on board. Therefore, users benefit from an effortless and free update of their devices' firmware. Plus, Thread support makes their smart home future-proof as Thread is one of the pillars of Matter, the new smart home protocol developed jointly by big-names including Apple, Amazon, Google, and many other manufacturers of smart home products such as Eve.
"Eve Thermo is one of our best-selling products – tens of thousands of households rely on the current generation of Eve Thermo to control their heating," says Jerome Gackel, CEO, Eve Systems. "With the free upgrade on Thread our users not only make their Eve Thermo installations more robust and responsive, but they also ensure their setup can support the future-proof Matter standard."
Always in reach
Besides Eve Thermo, many more Eve devices support Thread, in addition to Bluetooth: The contact sensor Eve Door & Window, the weather station Eve Weather, the irrigation controller Eve Aqua as well as Eve Light Switch and the smart plug Eve Energy. As mains-powered accessories, the latter two can act as routers and relay other devices' data packages. This way, an Eve Thermo on the Thread network can establish a connection to a Home Hub in a different part of the house simply by connecting to a nearby Eve Energy or Eve Light Switch. No bridges, repeaters or extenders are required.
Pricing and Availability
Eve Thermo is available at a price of 79.95 Euro from Eve, Apple and Amazon. The Thread-enabled firmware update is available for free via the Eve app. Users who have assigned Eve Thermo to an Eve Extend may want to follow the installation instructions in the update's release notes. Information on Thread compatibility of specific Eve models can be found on www.evehome.com/identify-your-eve-accessory
Press contact
Eve Systems GmbH
Lars Felber, Director PR
[email protected]
Phone: +49 89 14 33 39 15