Eve Flare Adds Much Requested Thread Support
The global leader in Thread-enabled smart devices is adding two new products to its portfolio, including Eve Flare and the Eve Shutter Switch
Munich, May 16th, 2023 – Eve Systems, a prominent pioneer in the smart home industry worldwide, has officially launched two highly anticipated products: the Eve Shutter Switch and the second generation of Eve Flare, a portable smart LED lamp. Introduced at IFA 2022, the Eve Shutter Switch boasts an innovative Adaptive Shading function that seamlessly aligns the shutter with the sun's position. The new Eve Flare offers captivating ambiance lighting, ideal for any desired space, and can be conveniently controlled using your iPhone, iPad, Apple Watch, and Siri. Both products are Thread-enabled and available in their respective regions for purchase today at www.evehome.com and Amazon, priced at $99.95 / $129.95 CDN / €99.95 / GBP £89.95 / AUD $179 / NZD $199 (Eve Flare) and €99.95 (Eve Shutter Switch).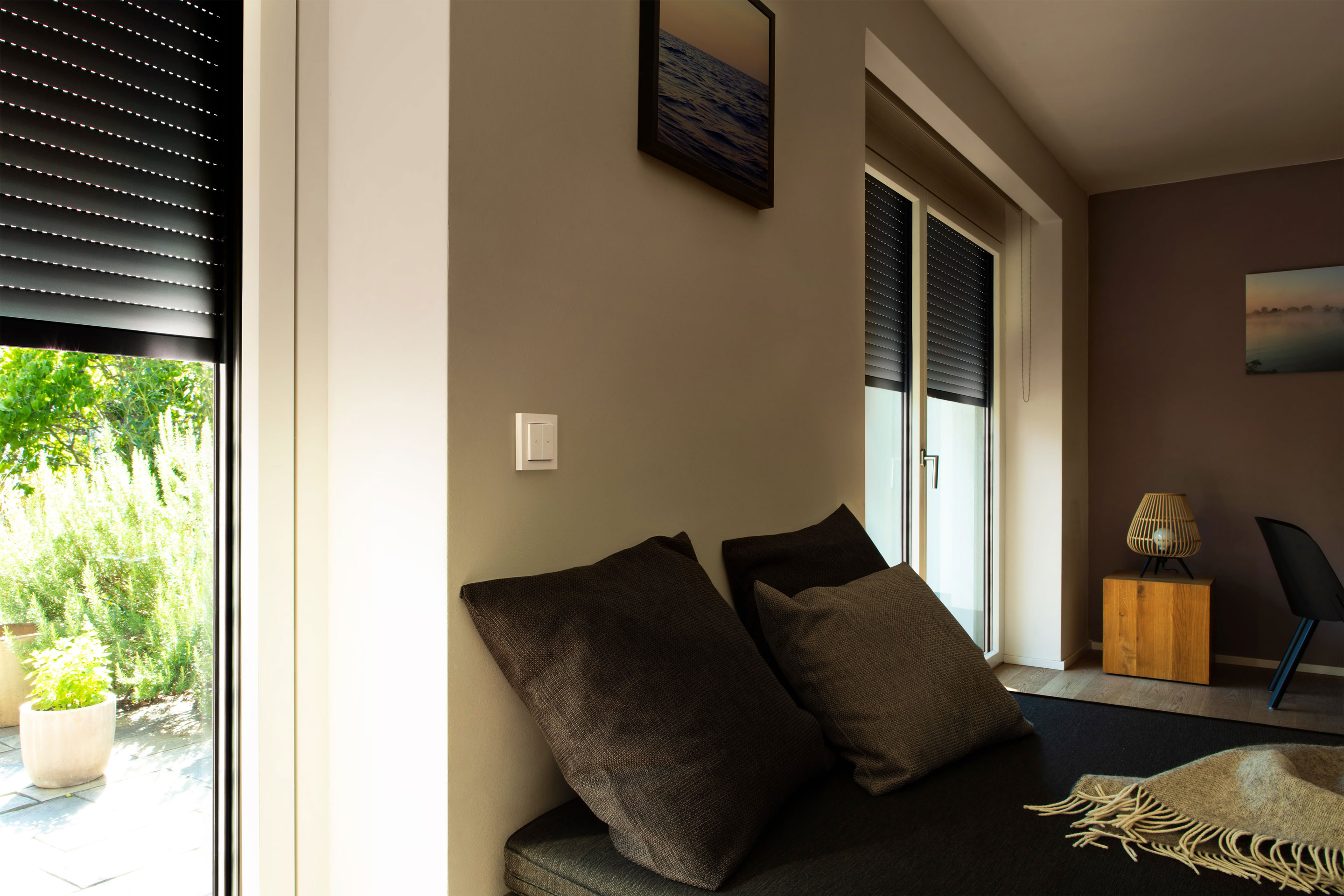 Eve Shutter Switch – The Convenience of Smart Shading
Schedules to automate your roller shutter and adapt it to your daily routine are stored on Eve Shutter Switch so the accessory can get on with its job independently of any home hub, iPhone, or internet connection. The Eve app's Adaptive Shading function automatically darkens rooms during the day according to the position of the sun. The hyperlocal programming of Eve Shutter Switch based on your location and the orientation of your window happens automatically. Of course, with a tap of your finger on the switch itself, in the app or a "Hey Siri..." command, you can control your shutter as required.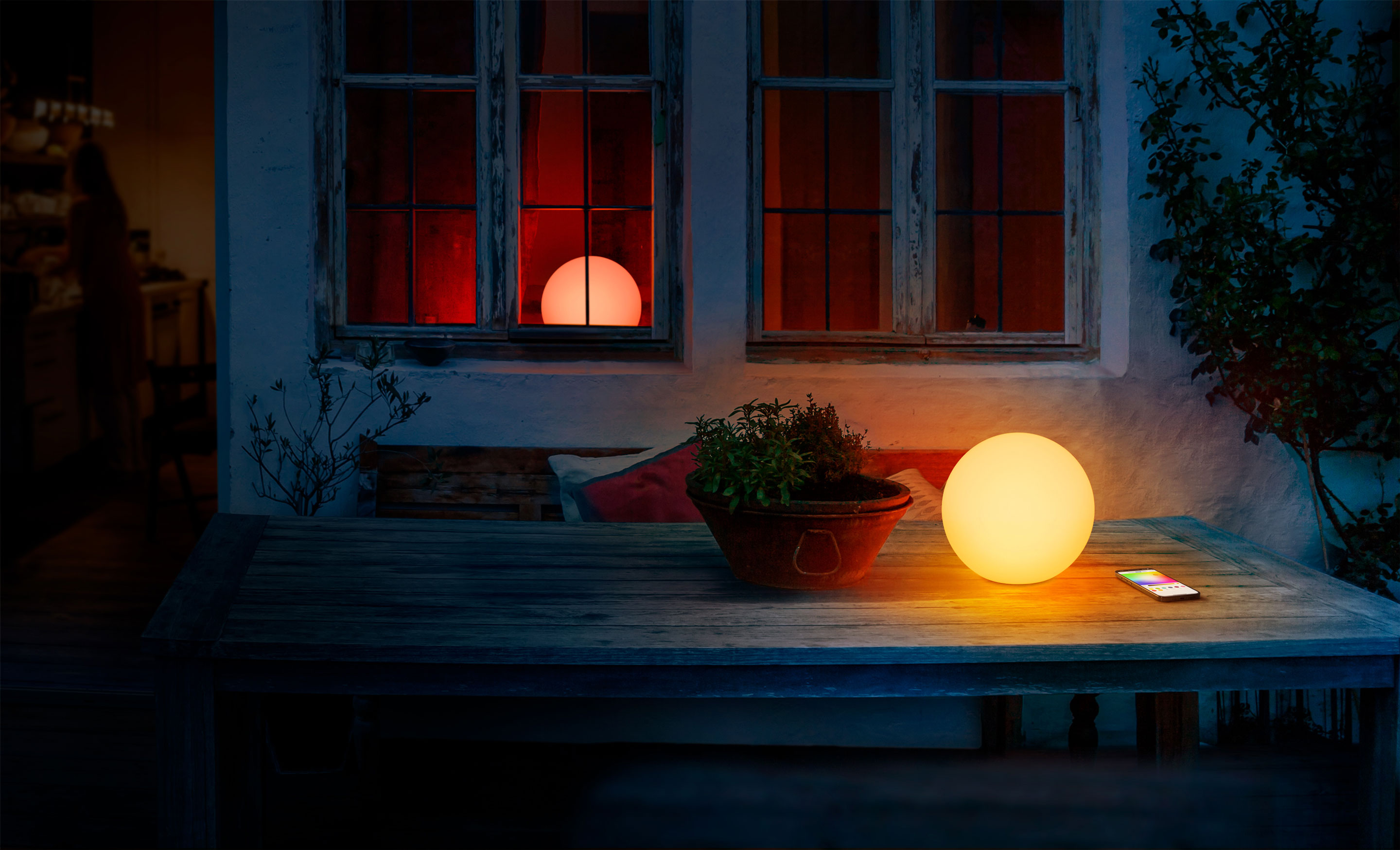 Eve Flare – Beautiful Light Moods For Any Space, Inside or Out
Eve Flare features wireless charging and six hours of untethered illumination. Thanks to its durable casing with IP65 water resistance and a carry-and-hang handle Eve Flare is built to go from your bedroom to your balcony to your garden and beyond. Activating your desired ambiance is effortless. Just use the app or talk to Siri whenever the mood strikes. Or set a timer, automation or scene, and have Eve Flare come to life by itself, courtesy of your home hub. Explore ready-made shades such as scarlet, capri, and jade, or handpick and fine-tune your very own colors. And, a quick swipe or voice command gets the brightness just right.
Thread – Robust Smart Home, With a Big Future Ahead
Alongside Bluetooth, Eve Shutter Switch and Eve Flare support Thread. Thread technology makes your smart home network more responsive and robust, and increases its reach – the only other thing you need is HomePod (2nd gen), HomePod mini or Apple TV 4K (2nd gen, 3rd gen 128 GB). As a router node, Eve Shutter Switch relays other Thread accessories' data packets and enhances the stability and reach of your smart home. Thread is also a pillar of Matter – the smart home standard of the future. Thread-enabled Eve Shutter Switch and Eve Flare will receive free Matter firmware updates in the future. Learn more
Privacy by design – What Happens at Home, Stays at Home
Eve accessories and the Eve app are designed to safeguard your personal data. All data is fully encrypted and only transferred directly between your Eve accessory and iPhone, iPad or home hub. Strong encryption verification during each connection attempt ensures that only you hold the key to your home. Your data will never be analyzed or used for advertising purposes. Neither Apple nor Eve can see any of the information your accessories generate.
Pricing & Availability
Eve Flare is now available from www.evehome.com and Amazon at a price of $99.95 / $129.95 CDN / €99.95 / GBP £89.95 / AUD $179 / NZD $199. Eve Shutter Switch is available in Germany, Austria, France, Belgium, Netherlands and Luxemburg for €99.95.
Image Library
To download high-resolution images visit our press library.
Media Inquiries
Lars Felber