Getting started
All you need to know about adding Matter to your Eve device
Matter, meet Eve! Eve has been one of the most ardent supporters of the new smart home standard, so we are happy to finally invite our community to update their Eve devices to work with Matter and enable control from the smartphone or voice assistant of their choice.
Supported Matter Platforms
Matter is already available on some of the most popular platforms with many more to join soon:

Apple Home

Samsung SmartThings

Google Home
Please note: The Eve Early Access Program has concluded and the final Matter firmware will be released shortly.
Your favorite features – now on Matter
Eve devices have offered and will continue to offer unique functionality on the Apple Home platform. When you decide to upgrade to Matter, you'll continue to enjoy the seamless experience in the Eve and Apple Home apps that you've come to love – including custom features like autonomous schedules, child lock, or advanced automations.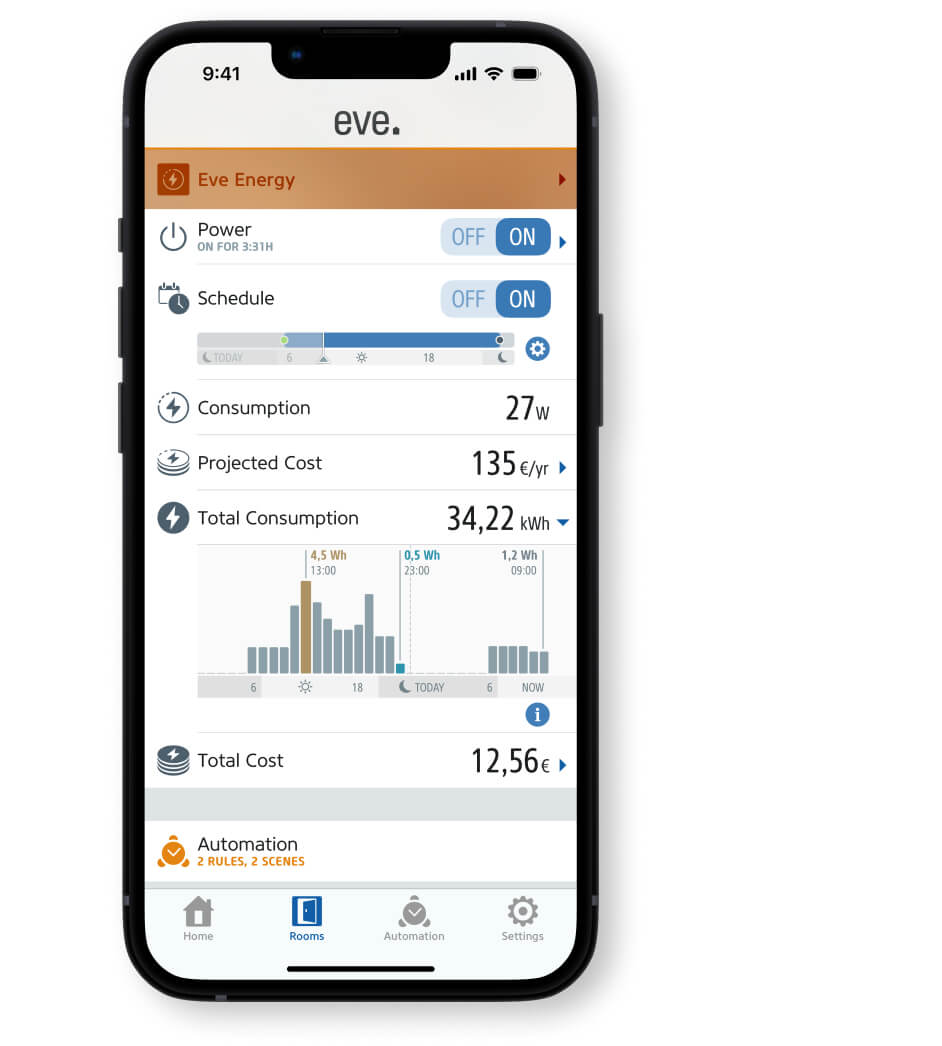 Control your Eve devices using Siri, Apple Home and Eve. Enjoy advanced functionality like schedules and historical data in the Eve app.

Use the SmartThings app on your Android phone or iPhone to control your Eve devices. Requires Matter Controller from SmartThings.
Amazon Alexa
Matter over Thread support coming soon. Access Eve devices using your voice with Amazon Alexa or the Alexa app on your Android phone.

Access Eve devices using your voice with Google Assistant or the Google Home app on your Android phone. Requires Matter Controller from Google.
Privacy & Security
Matter is designed to work entirely locally without a cloud, and so is Eve. Eve will never access, store, or process your personal data and there is no Eve cloud or bridge, so you can always rely on being covered by the privacy frameworks set and enforced by the platform of your choice. Read here on how the individual platforms value your privacy.
Which Eve devices can be upgraded to Matter already?
I don't have an iPhone or iPad. How do I upgrade my Eve devices?
Why are HomePod mini or Apple TV 4K (2nd gen. / 3rd gen. 128 GB) required?
Will my existing, non-Matter product receive a Matter upgrade, and if so, when ?
Which platforms currently support Matter devices over Thread?
How do I add a secondary Matter platform?
Is there a disadvantage upgrading to Matter?
Which apps can I use to upgrade to Matter ?
Can I use Eve specific, custom functionality like energy monitoring or historical data on all platforms?
Good to know