Eve Starts Rolling Out Matter-Enabled Devices and Firmware Updates
San Francisco, California – March 28, 2023 – Eve Systems, pioneers of the Matter smart home standard, today began rolling out their first out-of-the-box Matter-enabled devices. Models of the smart plug Eve Energy for North America, Europe and the United Kingdom are available today, while the motion sensor - Eve Motion - and the contact sensor - Eve Door & Window - will arrive in the coming weeks on April 17th. Starting on April 17, existing users of the latest HomeKit and Thread enabled models of Eve Energy, Eve Motion and Eve Door & Window, can also upgrade their products to Matter for free, using the Eve app for iPhone and iPad.
"We set off on our journey towards Matter in fall 2020 by introducing Thread technology to our product line, starting with Eve Energy," says Jerome Gackel, CEO of Eve Systems. "Today, after a remarkable effort of our teams, we've come full-circle and put the first Eve Energy in customers' hands that not only carries a Matter badge but also certification by the major smart home platforms."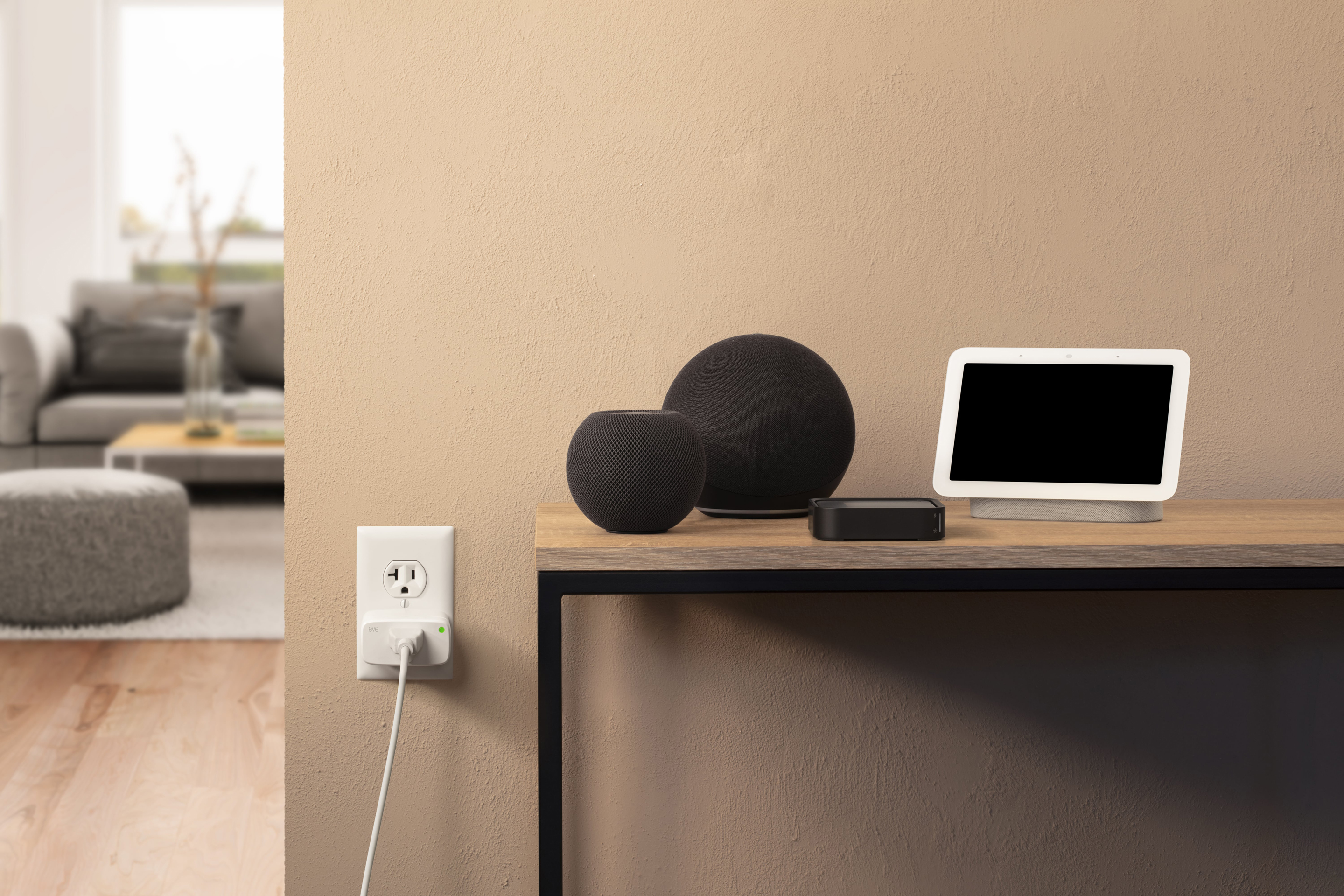 Control for Everybody in the Home
Matter-enabled Eve devices can be controlled by the entire family, no matter if they use an iPhone, Android device or call upon their favorite voice assistant. Super-charged by Thread network technology, the devices provide the most reliable smart home experience. More info on how to choose the right Thread Border Router and Matter Controllers for the primary and secondary smart home platforms can be found on www.evehome.com/hub.
Eve Shines with Matter
Equipped with Matter technology and UL-certified build quality, Eve Energy offers outstanding ease of use and advanced security. The smart plug makes it easy to switch lights and appliances on and off using a voice command or an app, and control them on-the-go or based on presence. In Apple households, the free Eve app for iPhone and iPad enables users to monitor their energy saving efforts, create autonomous schedules and enjoy advanced customization features. The motion sensor - Eve Motion - monitors both presence and luminosity in indoor and outdoor areas, while Eve Door & Window reports the open/closed state of a door or window. By enabling motion or contact based rules, Eve Motion and Eve Door & Window are powerful options to automate the smart home's lighting, heating and more.
Matter Arrives for Existing Eve Devices
Users who have purchased Thread-enabled Eve devices in the past and want to leverage Matter to use them on additional smart home platforms, are eligible for a free firmware upgrade that can be installed via the Eve app for iPhone and iPad. The upgrades for Eve Energy (Australia, Europe, U.K., U.S. & Canada), Eve Motion and Eve Door & Window will be released on April 17.
Privacy At its Core
Eve products are designed to work entirely locally without a cloud, and so is Matter. All Eve devices protect the user's privacy with no Eve cloud, no registration, no tracking and fully local connectivity.
Pricing & Availability
The Matter-enabled Eve Energy is now available from www.evehome.com and Amazon and soon from Apple at a price of £39.95 GBP / 39.95 Euro / $39.95 (US) / $54.95 (CAD). Eve Motion and Eve Door & Window will be available at a price of £ 44.95 GBP / 49.95 Euro / $49.95 (US) / $69.95 (CAD) starting April 17.
About Thread
Thread technology is specifically developed for smart home applications to improve connectivity between devices. Thread creates a mesh network, within which lights, thermostats, outlets, sensors, and more can also talk to each other free of the constraint of having to go through a bridge. If a single device fails, the data packets are simply relayed to the next in the mesh. In short: The network becomes more robust with every additional Thread device. Learn more
About Matter
Jointly developed by Amazon, Apple, Google, Samsung, Eve, and many other manufacturers, Matter eliminates incompatibilities in the smart home once and for all. Matter-enabled devices are a breeze to integrate into the smart home, enabling everybody in the home to seamlessly access and control devices across smartphones and voice assistants of all major platforms. Learn more
Image Library
To download high-resolution images visit our press library:
https://www.evehome.com/image-library
Media Inquiries
Dan Turk, Max Borges Agency
[email protected]
(516) 445-5261